AFRICA/MIDDLE EAST
FBC represented Perrigo Company plc ("Perrigo"), a Dublin-based over-the-counter drug manufacturer traded on the New York Stock Exchange and the Tel Aviv Stock Exchange ("TASE"), as part of a global representation throughout the US, Ireland, the Netherlands and Israel, in Perrigo's rejection of Mylan N.V.'s ("Mylan") hostile takeover attempt, which ended with over 60% of Perrigo's shareholders refusing to tender into what was the largest hostile offer in history to go to the very end.
Mylan first bid for Perrigo in April 2015, with an unsolicited $29 billion offer (based on the value of Mylan stock at the time), which Perrigo's board rejected as undervaluing the company. The case took numerous turns over the following months, with Mylan raising its offer to $32.7 billion (based on the value of Mylan stock at the time), and Teva Pharmaceuticals Industries Ltd. ("Teva") announcing its own bid for Mylan shortly thereafter. Teva later withdrew, in favor of an alternative acquisition, after facing fierce resistance from Mylan, including Mylan's implementation of a Dutch "Poison Pill" protective device known as the "Stichting Foundation", created by Mylan to thwart a hostile bid.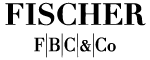 ---
ASIA PACIFIC
Based on Han Kun's excellent performance in many high-profile transactions in 2014-2015, Asialaw Profiles 2016 has ranked Han Kun as Outstanding in 3 practice areas, and Highly Recommended or Recommended in 8 practice areas. In addition, 15 of Han Kun's partners were recognized as Leading Lawyers.
Outstanding Law Firm in the following 3 practice areas: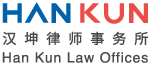 ---
Weerawong C&P represented Credit Guarantee and Investment Facility (CGIF), a trust fund of the Asian Development Bank (ADB) in connection with the Thai legal aspects of the guarantee to be provided by CGIF of S$195 million (USD 138.2 million approximately) unsecured bonds issued by IVL Singapore Pte Ltd., a Singaporean subsidiary of Indorama Ventures Public Company Limited (IVL), a listed Thai company. CGIF received a counter indemnity from the issuer and the Thai parent. This represents one of CGIF's first transactions in Thailand.
The use of an offshore issuing vehicle was unusual for the Thai market, and Bank of Thailand approval was obtained for the issue of bonds through the offshore vehicle and payment to CGIF of guarantee fees and under the counter indemnities. The transaction closed on 7 October 2015.


---
EUROPE
Asters acts as a legal counsel to International Finance Corporation (IFC) in connection with committed and anticipated facilities of up to USD 35 million in total to one of the largest agricultural producers in Ukraine – Astarta.
IFC will provide corporate financing to Astarta in the form a working capital loan, which will allow Astarta to procure soybeans at the time of harvest for further processing at its soy crushing facility. Astarta will then process this soybean inventory into soy meal, soy oil and husk, thus creating higher value-added products.
"IFC's financing will support one of the leading agriculture producers in Ukraine, assisting a viable economic activity and securing jobs in rural regions of our country. We are happy to be a part of the project aimed at the further strengthening of the economic development of Ukraine", - Iryna Pokanay, partner at Asters law firm, says.


---
Supported by a team led by Dr. Thorsten Kuthe and Dr. Peter Zimmermann, both partners at the commercial law firm of Heuking Kühn Lüer Wojtek, Deutsche Real Estate Funds (DREF) increased its bond issued in June 2015 by EUR 33 million. The bond was issued via its subsidiary Deutscher Studenten Wohn Bond I S.A. and traded on the Frankfurt Stock Exchange. The bond volume rose to EUR 77 million. The proceeds are to be used to acquire three student residences with 600 housing units in Bochum, Essen, and Kiel.
The increased bond was once again fully subscribed by institutional investors in a private placement. With a maturity date of 2020, it will bear interest with a coupon of 4.675 percent per annum. The bond is secured by senior mortgages and has an investment grade rating (BBB) by Creditreform.


---
KŠB advised New York-based Tiger Global Management group on a minority stake transfer deal in which the target company Seznam.cz, a leading Czech online player, acquired shares in itself from Tiger Holding Four and Mirua International. KŠB's advice focused on Czech corporate and contract law issues, including pledge aspects. The challenge was to harmonize the interests of both minority shareholders and meet a very tight deadline. Tiger Holding Four and Mirua International have held a 30% stake in Seznam.cz since 2007. Seznam.cz, whose online website bears the same name, will thus cease to have a minority shareholder after 15 years. Founder Ivo Lukačovič is now the only beneficial owner of the company. Seznam.cz, which is the most visited Czech website, is famous for its innovative approach and ability to compete with major worldwide browsers.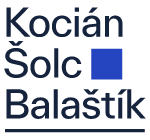 ---
Krogerus has advised Amundi Immobilier in connection with the Finnish aspects of its acquisition of the EUR 1 billion pan-European office building portfolio "Aqua" from Union Investment.
The portfolio from Union Investment consists of a total of 17 properties located in six different countries (France, Germany, the United Kingdom, the Netherlands, Austria and Finland). The assets cover 278,000 square metres and generate a total annual net operating income of approximately EUR 60.2 million.


---
National law firm Shoosmiths crowned a year of success by winning the coveted title of 'UK Law Firm of the Year' at Legal Week's prestigious British Legal Awards ceremony in London.
Shoosmiths was considered the strongest candidate for the title by a 22-strong panel of judges, chaired by City of London Law Society chairman Alasdair Douglas and including News UK general counsel Emma Moloney, 3i general counsel Kevin Dunn and BAE Systems group general counsel Philip Bramwell. Other nominees for the coveted UK Law Firm of the Year award included Mishcon De Reya and Brodies.
Judges said: 'A hugely successful 2014-15 financial year helped this finalist over the winning line. This firm is also a consistent high achiever in Legal Week's flagship research reports, and was this year once again named as a Best Legal Employer.'


---
LATIN AMERICA
Four Clifford Chance LLP offices and Chilean firms Carey and Cubillos Evans Abogados have helped Santiago-based Latin America Power (LAP) obtain long-term project finance worth US$306 million for its 185-megawatt San Juan wind farm in Chile's northern Atacama region.
A syndicate of European multilaterals and international commercial banks sought counsel from five White & Case LLP offices, Barros & Errázuriz Abogados in Santiago, and NautaDutilh in Rotterdam for the transaction, which closed on 19 November. Kroman Reumert in Copenhagen advised Danish Eksport Kredit Fonden.


---
Estudio Beccar Varela advised INVAP S.E. on the issuance of Class III notes, issued under the company's Global Program for short, medium and long term notes for a maximum nominal value of up to US$50 million (or its equivalent in other currencies). The notes were issued at a nominal value of AR$200 million on October 21, 2015. According to Insurance General Regulations (subsection k, section 35.8.1), the National Insurance Authority (Superintendencia de Seguros de la Nación) described these notes as a computable productive investment.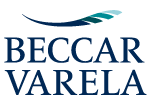 ---
NORTH AMERICA/CARIBBEAN
Hunton & Williams LLP advised Biscayne Petroleum, LLC and Everglades Petroleum, LLC on its acquisition by 7-Eleven, Inc. and its wholly owned subsidiary, SEI Fuel Services, Inc.
The sale to 7-Eleven, Inc. closed on November 9, 2015. The acquisition of Miami-based Biscayne Petroleum LLC and Everglades Petroleum, LLC's assets, all of which are being sold as part of the transaction, include convenience stores and gas stations owned and operated throughout Miami-Dade, Broward and Palm Beach counties; and a mix of 102 high-volume company operated, commission marketer, lessee dealer and supply only stores, as well as the vast majority of the stores' real estate owned by Biscayne Petroleum and Everglades Petroleum.


Lowenstein Sandler LLP counseled Lendlease's Public Partnership business based in Nashville, in achieving the operational and financial closing of the latest phase of the Department of the Army's Privatization of Army Lodging (PAL) program, comprised of 14,000 hotel rooms on 41 military installations across the United States. Globally, Lendlease is an international infrastructure and property solutions provider and leader in public-private-partnership community development.
The transaction involved several long-term ground and support leases from the United States Army, a $715M construction loan facility from Bank of America, and hotel management and franchise agreements with InterContinental Hotels Group. When completed, a number of the hotels will be flagged as Holiday Inn Express, Candlewood Suites, or Staybridge Suites Hotels. Begun in 2009, the PAL Project continues to be an example of social infrastructure privatization that works.


---
November 17, 2015, TORTOLA, BRITISH VIRGIN ISLANDS – The law firm of O'Neal Webster announces its expansion with the formation of OW Services, Ltd., a BVI-licensed trademark agent. The announcement comes on the heels of a major rewrite of BVI trademark law – the Trade Mark Act, 2013 – which became effective 1 September 2015, and that now requires all trademark applications to the BVI Trade Mark Registry be submitted only through a BVI-licensed trademark agent.
With over 1,000 trademarks under management for reputable clients in every continent as well as the Caribbean, O'Neal Webster has a solid track record as a leading BVI-based trademark administrator.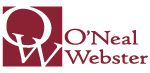 ---
Charleston, W.Va. — Spilman Thomas & Battle, PLLC (Spilman) announced that attorney Dale W. Steager served once again as editor for the 2016 edition of the "Guidebook to West Virginia Taxes," published annually by the West Virginia Society of Certified Public Accountants. Steager has served as editor of the publication since 2010 and is also author of this year's severance tax and unclaimed property chapters.
Although it is not intended to take the place of a licensed attorney, the Guidebook is the most comprehensive reference publication available for West Virginia tax professionals, businesses and interested individuals. It is accessible only online in a downloadable PDF file. For more information, visit www.wvscpa.org .


---