DFDL
Legal Services | Cambodia
www.dfdl.com
tel: +855 2321 0400 | fax: +855 2321 4053
33, Street 294 (Corner Street 29), Sangkat, Tonle Bassac | Phnom Penh | 12300 | Cambodia
---
Main Contacts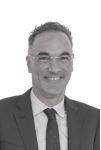 L-Martin DesautelsRegional Managing Partner

Guillaume MassinManaging Director Cambodia
DFDL's Overview

Founded in 1994, DFDL is the first leading international law firm specialized in emerging markets with pan-regional legal and tax expertise developed throughout the Mekong region (Cambodia, Lao PDR, Thailand, Myanmar, Vietnam), Indonesia, Singapore, and Bangladesh, with a dedicated focus on ASEAN and the Middle East.

With a team of over 250 staff, including 120+ lawyers and advisers, working closely together within a fast growing network of 12 offices in Asia, we provide personalized and cost-effective legal, tax and consulting services and solutions with particular expertise in:

-Energy, Mining & Infrastructure
-Real Estate & Construction
-Taxation
-Corporate & Commercial
-Mergers & Acquisitions
-English Law governed transactions

Since its foundation, DFDL has acquired an outstanding reputation for providing seamlessly integrated and solution-oriented legal and tax services to establish, structure and protect our clients' business interests. DFDL is also actively involved, in tandem with local jurisdiction stakeholders, in developing the legal and regulatory environment of the emerging markets in which we operate.

Our experts are committed to providing international standard, state of the art legal and tax solutions throughout the ASEAN region and beyond.


Year this Office was Established: 1994
Number of Offices Worldwide: 12
Lawyers Worldwide: 120
Languages: Afrikaans, Bengali, Burmese, Dutch, English, Filipino, French, German, Haitian Creole, Hindi, Indonesian, Italian, Japanese, Khmer, Korean, Lao, Malaysian, Mandarin, Portuguese, Punjabi, Spanish, Thai, Vietnamese, Urdu, Zulu
Representative Clients
Air France
ANZ Banking Group
Asian Development Bank
British American Tobacco
British Embassy
Brocon Group
Chevron
China Development Bank
Coca Cola Sabco
Dragon Air
Elixir Gaming Technologies, Inc.
Esso / Exxon
GE International
Hwang DBS Commercial Bank
Hyatt
Independent Towers
JSM Group
Lan Airlines
Levi Strauss
MasterCard
Maruhan Japan Bank
Mitsu Oil Exploration Co., Ltd.
Nokia Siemens
Nestlé Dairy (Cambodia) Ltd.
Nittetsu Mining
Philip Morris International
Posco E&C
Royal Group of Companies
Sime Darby
Sojitz Corporation
TeliaSonera UTA Holding B.V.
U.S. Embassy
Visa
Western Union Financial Service
World Bank
Yamaha Motor Co., Ltd
Professionals
Partners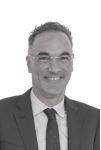 L-Martin DesautelsRegional Managing Partner

David DoranPartner & Chairman
---
Advisers
---
---
---
---
---
---
---
Other
---
---
---
© DFDL, 2016