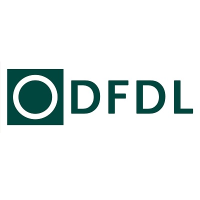 DFDL
Legal Services | Cambodia
www.dfdl.com
tel: +855 2321 0400 | fax: +855 2321 4053
33, Street 294 (Corner Street 29), Sangkat, Tonle Bassac | Phnom Penh | 12300 | Cambodia
---
Main Contacts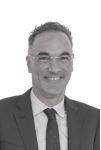 L-Martin DesautelsRegional Managing Partner

Guillaume MassinPartner; Managing Director, Cambodia
Offices
Phnom Penh, Cambodia | Dhaka, Bangladesh | Jakarta, Indonesia | Vientiane, Lao PDR | Naypyidaw, Myanmar | Yangon, Myanmar | Singapore, Singapore | Bangkok, Thailand | Hanoi, Vietnam | Ho Chi Minh City, Vietnam
DFDL's Overview
DFDL established its office in Phnom Penh in January 1995, as the first officially authorized foreign investment advisory and tax firm in Cambodia. DFDL is licensed as an investment company by the Council for the Development of Cambodia and the Cambodian Investment Board. We are also registered as a private limited company with the Ministry of Commerce. Under these licenses and registrations, we are permitted to provide business consulting, investment and tax advisory services of an international nature.

On 1 March 2016, DFDL and Sarin & Associates joined forces and established a commercial association and cooperation in order to form a new business transactions platform to serve clients with interests in Cambodia and across the expanding ASEAN marketplace.

DFDL and Sarin & Associates have worked together for over ten years in Cambodia. Sarin & Associates has long been recognized for its outstanding legal advice, providing advice to companies in Cambodia in several sectors, such as telecommunication, energy, retail, real estate, financial services, banking, etc.

Our clients are major international and Asian foreign investors in Cambodia, including large foreign and Asian financial institutions. We have been involved in major projects in Cambodia including electricity projects, aviation, telecommunications, infrastructure projects and large real estate projects.
Year this Office was Established: 1995
Number of Offices Worldwide: 10
Lawyers Worldwide: 140
Professionals
Partners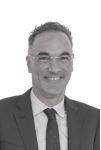 L-Martin DesautelsRegional Managing Partner

Guillaume MassinPartner; Managing Director, Cambodia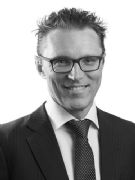 Chris RobinsonPartner; Deputy Managing Director, Cambodia
---
Other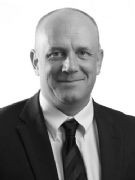 Alex LarkinSenior Adviser

Clint O'ConnellHead of Tax, Cambodia ---
Articles
Lao PDR : Challenges and Opportunities for Solar Power Development
DFDL, July 2017

The hydropower ambitions of the Lao PDR are well known. The aspiring "battery of Asia", the Lao PDR has proven successful at attracting and maintaining hydropower investment in recent years. In January 2017, the Ministry of Energy and Mines reported that by the close of the calendar year some 50 power plants around the country would be generating electricity with an installed capacity of almost 6,860MW, with nearly two-thirds of this power being exported to neighboring countries.[1] At present, hydropower generators account for 98.80% of the total annual electricity production in the Lao PDR, comprising 3,295 MW...
DFDL Cambodia Tax Brief: Anticipated Tax Changes to Take Effect in 2017
DFDL, November 2016

The 2017 Law on Financial Management has yet to be formally enacted in Cambodia however its content has already been disseminated among most tax professionals and the press so with that in mind we have put together what we believe are the salient points of the draft Law on Financial Management ("the Draft Law") for your reference. The Draft Law has been rubber stamped by the Council of Ministers and when enacted the changes should take effect from 1 January 2017...
Press
Financial Times awards recognize DFDL innovation
DFDL, June 2016

DFDL has again received accolades in the annual Financial Times Asia-Pacific Innovative Lawyers report. Of the Asia-Pacific headquartered firms, DFDL is ranked 17 in the region and was deemed 'highly recommended' in the category of finance. The rankings are calculated based on the degree of innovation demonstrated by each firms' most groundbreaking projects advised on for that year...
DFDL a finalist in ALB SE Asia Law Awards 2016
DFDL, May 2016

DFDL has been shortlisted for Thailand Law Firm of the Year and Vietnam Law Firm of the Year categories at the Asian Legal Business SE Asia Law Awards 2016. Martin Desautels is also one of the finalists for Managing Partner of the Year. ALB is owned by Thomson Reuters and recognizes and celebrates the achievements of Southeast Asia's leading law firms and in-house legal teams, as well as the top deals and dealmakers. The winners will be announced at the gala dinner and awards ceremony on 20 May at The Fullerton Hotel in Singapore...
© DFDL, 2018