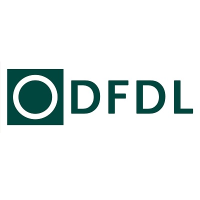 DFDL
Legal Services | Cambodia
www.dfdl.com
tel: +855 2321 0400 | fax: +855 2321 4053
33, Street 294 (Corner Street 29), Sangkat, Tonle Bassac | Phnom Penh | 12300 | Cambodia
---
Main Contacts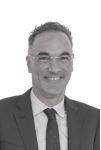 L-Martin DesautelsRegional Managing Partner

Guillaume MassinPartner; Managing Director, Cambodia

David DoranPartner & Chairman
DFDL's Overview
DFDL established its office in Phnom Penh in January 1995, as the first officially authorized foreign investment advisory and tax firm in Cambodia. DFDL is licensed as an investment company by the Council for the Development of Cambodia and the Cambodian Investment Board. We are also registered as a private limited company with the Ministry of Commerce. Under these licenses and registrations, we are permitted to provide business consulting, investment and tax advisory services of an international nature.

On 1 March 2016, DFDL and Sarin & Associates joined forces and established a commercial association and cooperation in order to form a new business transactions platform to serve clients with interests in Cambodia and across the expanding ASEAN marketplace.

DFDL and Sarin & Associates have worked together for over ten years in Cambodia. Sarin & Associates has long been recognized for its outstanding legal advice, providing advice to companies in Cambodia in several sectors, such as telecommunication, energy, retail, real estate, financial services, banking, etc.

Our clients are major international and Asian foreign investors in Cambodia, including large foreign and Asian financial institutions. We have been involved in major projects in Cambodia including electricity projects, aviation, telecommunications, infrastructure projects and large real estate projects.
Year this Office was Established: 1995
Number of Offices Worldwide: 10
Lawyers Worldwide: 140
Representative Clients
Air France
ANZ Banking Group
Asian Development Bank
British American Tobacco
British Embassy
Brocon Group
Chevron
China Development Bank
Coca Cola Sabco
Dragon Air
Elixir Gaming Technologies, Inc.
Esso / Exxon
GE International
Hwang DBS Commercial Bank
Independent Towers
JSM Group
Lan Airlines
Levi Strauss
MasterCard
Maruhan Japan Bank
Mitsui Oil Exploration Co., Ltd.
Nokia Siemens
Nestlé Dairy (Cambodia) Ltd.
Nittetsu Mining
Philip Morris International
Posco E&C
Royal Group of Companies
Sime Darby
Sojitz Corporation
TeliaSonera UTA Holding B.V.
U.S. Embassy
Visa
Western Union Financial Service
World Bank
Yamaha Motor Co., Ltd
Professionals
Partners
---
---
Other

Clint O'ConnellHead of Tax, Cambodia

Shiro SadakaneLegal Adviser, Japan Desk

Karouna SunthornRegional Marketing & Business Development Manager
---
© DFDL, 2016