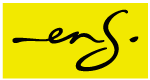 February, 2017 - Cape Town, South Africa
ENSafrica Recognised at DealMakers Gala Awards

We are delighted that a deal in which ENSafrica was the lead South African legal advisor won the prestigious 2016 Deal of the Year at the recent DealMakers Gala Awards, one of the top awards on the African continent. The firm was also again recognised as a leading corporate legal advisor in terms of both transaction value and transaction flow, for both M&A and General Corporate Finance in South Africa.

Sibanye Gold's acquisition of US platinum and palladium producer Stillwater Mining beat stiff competition to be crowned Deal of the Year. The transaction, which has made headlines around the world, was nominated by ENSafrica for the award. As lead South African legal advisor to Sibanye Gold, the firm is playing a critical role in the deal, including being responsible for the South African tax and corporate structuring aspects of the transaction.

ENSafrica's leading position in high-value, complex transactions on the African continent was reflected in the firm playing a key role in three of the four deals shortlisted for Deal of the Year. In addition to the Stillwater transaction, the firm played a central role in the extremely complex, ZAR18.4-billion restructuring of the Pick n Pay Group and in the ZAR102-billion Bidvest/BidCorp unbundling. The firm also advised Steinhoff and Tekkie Town in the Actis/Tekkie Town deal, which won Private Equity Deal of the Year.

We are extremely honoured to be recognised for our leading role in South Africa's M&A and corporate finance spheres, and that our clients continue to put their trust in us when it comes to their most valuable, strategically important transactions throughout Africa.