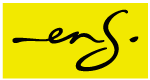 March, 2017 - Cape Town, South Africa
Top Finance Regulatory Expert Joins ENSafrica

ENSafrica, Africa's largest law firm, has appointed leading financial specialist Ina Meiring to its top-ranked Banking and Finance Department.

Meiring has 40 years of experience and is considered to be one of South Africa's finest finance regulatory experts, with a stellar reputation in the industry.

Sean Lederman, joint head of ENSafrica's Banking and Finance Department, said: "We are delighted to have Ina on board. Her formidable experience, which includes holding the position of group legal counsel for one of the country's leading financial institutions, lecturing at two universities and a decade in private practice, will substantially fortify our already strong regulatory practice. "

Meiring's experience includes advising on banking and financial services regulation, consumer law and corporate governance, including exchange control, securitisations, payment instruments and payment methods.

"With the unprecedented financial sector regulatory reform South Africa is currently experiencing, and will continue to experience for the near future, the move to ENSafrica is a timeous one. I am excited to be part of a dynamic team of banking and finance law specialists, which can guide our clients through this unchartered territory," Meiring said.

Mzi Mgudlwa, chief executive of ENSafrica, added: "We are committed to ensuring that each of our clients is matched with the practitioner or team most qualified and best suited to meet their particular needs. We believe that Ina's specific skillset and exceptional expertise will be valuable assets to the firm and, most importantly, our clients."

Meiring will be based in ENSafrica's Johannesburg office. The firm has over 600 practitioners in 15 offices across the continent, in Ghana, Mauritius, Namibia, Rwanda, South Africa, Tanzania and Uganda.