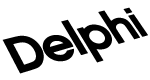 April, 2017 - Stockholm, Sweden
Delphi Advises Rejlers AB in Connection with an Oversubscribed Rights Issue

Delphi has assisted Rejlers when they conducted a rights issue for which the subscription period ended on March 31, 2017. Rejlers will receive proceeds amounting to approximately SEK 200 million.

Rejlers is one of the largest engineering consultancy firms in the Nordic region with 2,000 experts work with projects in the areas of Building and property, Energy, Industry and Infrastructure. Rejlers can be found in 80 locations in Sweden, Finland and Norway. Rejlers recorded revenue of SEK 2.3 billion in 2016 and its class B share is listed on Nasdaq Stockholm.

Delphi's team was led by partner Mats Dahlberg, Andreas Wiren, Marcus Halling, Rebin Ahmad,
Linn Ericsson and Sandra Lima.