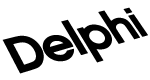 April, 2017 - Stockholm, Sweden
Delphi Advises in Oversubscribed Share Issue and Listing of Unibap AB (publ) on Nasdaq First North

Delphi has assisted Unibap AB (publ) in connection with the share issue of SEK 23 million and listing on Nasdaq First North. The subscription in the rights issue have been received for a total of SEK 355 million, equivalent to 1543 per cent of the offer.

Unibap AB (publ) was approved for trading on the Nasdaq First North on the 21st of March, 2017, and the first trading day was 27th of March 2017.

Unibap is a supplier of world class, safety critical vision processing solutions and rapidly moving into intelligent visual perception solutions. The company was founded in 2013 to commercialize state-of-the-art know-how and research in the field of intelligent automation, using visual perception formulated around ideas such as artificial visual cortex.

Delphi's team was led by Mats Dahlberg (Partner) and Jonas Ingvarson (Associate).