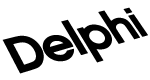 April, 2017 - Stockholm, Sweden
Delphi Advises when B&B TOOLS Invest AB Acquires all Shares in Arbesko-Gruppen Aktiebolag

Delphi has advised B&B TOOLS Invest AB, a wholly-owned subsidiary of B&B TOOLS AB (publ) listed on NASDAQ Stockholm Mid Cap, in the acquisition of all shares in Arbesko-Gruppen Aktiebolag and nine (9) of its subsidiaries ("Arbesko-Gruppen").

Arbesko-Gruppen is a company founded in 1839, with its own research, product development and production operations for safety and work footwear for professionals. Arbesko-Gruppen have approximately 120 employees and a turnover of approximately SEK 200 million.

Delphi's team mainly consisted of Fredrik Mörner (responsible partner), assisted by Jeppa Persson (associate).