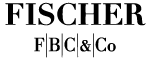 April, 2017 - Israel
FBC Hosts Harvard Law School Alumni Event in Tel-Aviv

Fischer Behar Chen Well Orion & Co, with the Harvard Law School Association of New York City and the Harvard Law School Association of Europe, hosted the first ever HLSA event in Israel on April 20, 2017 in Tel-Aviv.

According to the HLSA, there are approximately 160 Harvard Law School graduates in Israel, many in private practice, academia, the judiciary, and in business.

Over 70 guests listened to fascinating discussions on law and politics, corporate law reforms, threats and opportunities in the Middle East, and the Israeli hi-tech arena, by Prof. Daniel Friedmann, former Israeli Minister of Justice, Prof. Sharon Hannes, Dean of the Buchmann Faculty of Law at the Tel-Aviv University, Major General (ret.) Amos Yadlin , former head of Aman, the IDF Military Intelligence Directorate, and Mr. Alan Feld, Founder & Managing Partner at Vintage Investment Partners. Harvard Law School Prof. Emeritus Alan M. Dershowitz shared his thoughts on the "one-state two-state" question regarding the Israeli-Palestinian conflict.