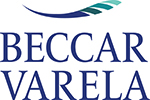 April, 2017 - Buenos Aires, Argentina
Banco de Galicia Sells Stake in Aguas Cordobesas to Benito Roggio e Hijos

On April 12th Benito Roggio and Hijos S.A. acquired Banco de Galicia's stake in Aguas Cordobesas S.A. (ACSA), equal to 10.83% of the share capital of the water and sewer services provider in the city of Córdoba. To date, 7.83% has been transferred and the remaining 3% is subject to approval by the Regulatory Authority. Prior to this transaction, the buyer already owned 61.15% of ACSA's shares. If this purchase is approved, then Benito Roggio e Hijos would control 71.98% of ACSA's share capital.

Aguas Cordobesas provides the service of capture, purification, conservation, transport, distribution and commercialization of water for domestic, commercial and industrial use in the city of Córdoba.

In this transaction, Banco de Galicia y Buenos Aires S.A. was advised by Estudio Beccar Varela (partners Maximiliano D'Auro and María Shakespear; senior associate Juan Antonio Stupenengo and associate Luciana Liefeldt), while Benito Roggio e Hijos S.A. turned to McEwan, Roberts, Domínguez, Carassai (partner Hernán Carassai and associate Belén Decaro).