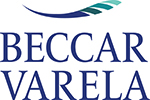 May, 2017 - Buenos Aires, Argentina
Passing of Dr. Ricardo Vicente Seeber (17.06.1950 – 01.05.2017)

Buenos Aires, May 2nd, 2017. It is with great sorrow that Estudio Beccar Varela announces the passing of advisory partner Dr. Ricardo Vicente Seeber, yesterday in the city of Buenos Aires.

Ricardo received his Law degree from the Universidad de Buenos Aires in 1978. He joined the firm on August 1st, 1980, to work in the Corporate team, at that time headed by Damián F. Beccar Varela. He focused his practice on the areas of corporate law, mergers & acquisitions, technology transfer and foreign investments. In 1985, he was appointed partner of EBV, becoming head of the firm's Company Law Department.

In addition to being an excellent professional, Ricardo always stood out for his humility, generosity, good humour and gentleness. An extremely caring person, he was one of the founding members of the Pro Bono Work Commission of EBV, as well as the Dar Project, a volunteer group made up of members of the firm that sponsors different schools and homes. An enthusiastic generator of warm
relationships and an excellent host, it was common to see members of the firm enjoying an asado (traditional barbecue) at his home on weekends. "Ricardo leaves an indelible mark on our organization, an example of values that we trust to see reflected in each and every one of our professionals ", states Roberto H. Crouzel, partner of EBV.