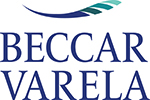 July, 2017 - Buenos Aires, Argentina
Beccar Varela and Allende & Brea advise in Masisa's acquisition by Egger Group

Buenos Aires, July 21st, 2017. Egger Holzwerkstoffe GmbH, through its Argentine subsidiary Egger Investments S.A., signed an agreement for the acquisition of the industrial business of Masisa Argentina SA (subsidiary of Masisa S.A., a Chilean company) on July 17th. The transaction is expected to close within the next three months, once the conditions precedent contained in the agreement are met. Horacio E. Beccar Varela, managing partner of Beccar Varela (counsel to Egger), stated that the team "is pleased to have counseled a European group as prestigious as Egger, interested in investing in our country. We believe this is a good sign for the times to come". Valeriano Guevara Lynch, managing partner of Allende & Brea (counsel to Masisa), highlighted that the transaction "involved two strong players in the industry, which is a sign of trust in renewed investment in the country".

Masisa is a Chilean-based company, dedicated to the wood and forestry business, with a strong presence throughout Latin America. In Argentina, Masisa is one of the main wood manufacturers, whose industrial facility is located in Concordia, province of Entre Ríos. Upon closing of the transaction, Masisa S.A. will keep its forestry business.

Egger Holzwerkstoffe GmbH is a large multinational company with operations in the wood industry in Europe.

In this transaction, Egger was counseled by Beccar Varela (partner Horacio E. Beccar Varela, junior partner Casiana Silveyra Perdriel and associates Paula Casaux Alsina and Lucía Guardone), while Masisa (and affiliates) by Patricio Reyes (Masisa's General Counsel) and Allende & Brea (partners Valeriano Guevara Lynch and Marcos Patrón Costas and associates Tomás Di Ció, Nicolás Procopio and Laura Kurlat).