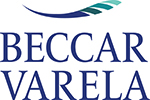 August, 2017 - Buenos Aires, Argentina
Beccar Varela advises on FCA Compañía Financiera notes issuance

Buenos Aires, August 7th, 2017. Beccar Varela advised FCA Compañía Financiera S.A. on the company's Class XIII notes issuance, carried out on July 28th for a nominal value of up to $262.5 million. In this issuance, Banco de Galicia y Buenos Aires S.A. and Industrial and Commercial Bank of China (Argentina) S.A. acted both as organizers and placement agents.

The Class XIII Notes have a maturity of 24 months from their issue and settlement date, that is, August 1st, 2019, and will accrue interest at a variable rate.

FIX SCR S.A. has locally rated Class XIII Notes "AA (arg)". These notes have been listed on Bolsas y Mercados Argentinos S.A. and have been admitted to trading on Mercado Abierto Electrónico S.A.

Deal counsel: Estudio Beccar Varela (partner Javier L. Magnasco, junior partner Luciana Denegri and associates María Victoria Pavani and María Eugenia Benitez).