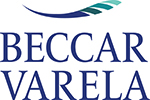 October, 2017 - Buenos Aires, Argentina
Grupo Financiero Galicia registers follow-on offering on NYSE

Buenos Aires, October 5th, 2017. Between September 29th and October 3rd, Grupo Financiero Galicia S.A. issued 126,500,000 new Class B common shares (equivalent to US$632.500.000). Consequently, the registered capital as of the date amounts to AR$1,426,764,597. The offer was made in Argentina and in the United States, in the form of American Depositary Shares (ADSs) with the advice and participation of both local and international law firms and placement agents.

Beccar Varela in Buenos Aires and Gibson, Dunn & Crutcher LLP in New York were the company's advisers in the follow-on offering on the New York Stock Exchange.

Bruchou Fernandez Madero & Lombardi in Buenos Aires and Simpson Thacher & Barlett LLP in Nueva York were the advisors to Merrill Lynch, Pierce, Fenner & Smith Incorporated and UBS Securities LLC in their role of international placement agents, and to the Banco de Galicia and Buenos Aires S.A. in its local placeholder role.

In Argentina, approximately 22,200,000 shares were awarded at US$ 5 per share, while in the international offering, 104,300,000 shares were awarded.

The Argentine National Securities Commission authorized this public offering. These Shares were listed on Bolsas y Mercados Argentinos and on New York NASDAQ under the symbol "GGAL".

Grupo Financiero Galicia intends to use the proceeds from the offering to foster the evolution and growth of the business of its subsidiaries, to undertake an investment plan that contemplates new capital injection in corporations controlled by Grupo Financiero Galicia and to take advantage of possible investment opportunities.

Counsel to Grupo Financiero Galicia S.A.

In-house Counsels: Gonzalo Braceras, Patricia Araujo, Natalia Amateis and Enrique Cullen.

In Argentina
Beccar Varela: junior partner Luciana Denegri, senior associate Pedro Silvestri and associate María Eugenia Benítez.

In USA
Gibson, Dunn & Crutcher LLP: partner Tomer Pincusiewicz, of-counsel Eric Scarazzo and foreign associate Christian Carpentier.

Counsel to placement agents

In Argentina

Bruchou, Fernández Madero & Lombardi: partners Hugo Bruzone and José Bazan and associates Juan Barros Moss and Emilio Díaz Reynolds.

In USA
Simpson Thacher & Barlett LLP: partner Juan Mendez, of-counsel Kirsten Davis and foreign associate Josefa Rodríguez.