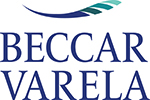 February, 2018 - Buenos Aires, Argentina
Beccar Varela welcomes back specialist to lead its insurance law department

Buenos Aires, February 5, 2018. Beccar Varela is pleased to announce the reincorporation of Daniel Antonio Seoane as a partner, who will lead the firm's Insurance Law Department. He returns after seven years in which he further developed his career as in-house counsel in insurance companies, first as Legal Director of Royal and Sun Alliance Seguros Argentina (later on Seguros Sura), and then, during 2017, as Regional Legal Vice President of Suramericana S.A., based in Colombia, focusing on various aspects of the insurance business, conducting mergers and acquisitions of insurance companies, and defining and implementing legal strategies from the corporate office side.

Horacio E. Beccar Varela, managing partner of Beccar Varela, said he was very pleased with the return of Seoane, who "has the experience, talent and enthusiasm required to promote the firm's insurance law department expansion." In turn, Seoane stated that his return is "a unique chance to continue developing my career with a top tier team, within a leading firm in the region, with a solid insurance background."

Seoane obtained his Law degree from Universidad de Buenos Aires (1995). He began his career in insurance companies. From 1997 to 2010, he was an associate of Beccar Varela.