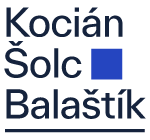 March, 2018 - 110 00 Prague 1, Czech Republic
Consortium of PwC Legal Germany, PwC Legal Czech Republic, Heuking Kühn Lüer Wojtek and Kocian Solc Balastik (KSB) advise the European Global Navigation Satellite Systems Agency GSA

The European Global Navigation Satellite Systems Agency (GSA) in Prague is an agency founded by the European Union whose mission is to implement the satellite programs GALILEO and EGNOS. GAL-ILEO is a satellite navigation system that will be completed in orbit by 2020, providing improved position-ing and timing information with significant positive implications for many European services and users. EGNOS is the Europe's regional satellite-based augmentation system (SBAS) that is used to improve the performance of global navigation satellite systems (GNSSs), such as GPS and Galileo.
In 2017, GSA tendered comprehensive legal advice services, in particular regarding public procurement law, competition law and contract management. A number of international law firms and consortia par-ticipated in the tender. In January 2018, the consortium with the participation of the IT Commercial and Public Procurement teams of PwC Legal Germany and Czech Republic, the Prague top law firm KSB and the German telecommunications law firm Heuking was awarded the contract for Lot 1 and 2. The international experience in the satellite, aviation and technology sectors combined with the required manpower and the local presence were the reason why this team, led by Jan-Peter Ohrtmann, Marc-Oliver Brock (PwC Legal Germany), Borivoj Libal and Milan Fric (PwC Legal Czech Republic), Jiri Hornik (KSB) and Michael Schmittmann (Heuking), were first to win.
"We look forward to this high-profile and long-term mission and collaboration with specialists at GSA, which represents a great responsibility", explain the four representatives of the consorti-um.
Schmittmann and Brock know each other from working together at Heuking, before Brock joined PwC Legal in 2016; Schmittmann and Hornik have been working together for years in the World Service Group (WSG) in the field of technology, communications and data protection. Heuking is the German partner in the WSG, KSB the Czech. PwC Legal Germany and PwC Legal Czech Republic are mem-bers of the worldwide PwC network and they closely collaborate in international projects.
The core team consisting of 18 consultants and possibly other legal experts from the four law firms.
[Individual additions of PwC / KSB and Heuking]
Heuking Kühn Lüer Wojtek is the fourth largest law firm in Germany with about 350 legal and tax advi-sors as well as notaries. The firm has a special reputation in the media and telecommunications
industry and in the legal areas of information technology, data protection and procurement/competition law. In 2016 Heuking was awarded the title "JUVE Law Firm of the Year" in Regulated Industries. The Munich based partner Dr. Thomas Jansen and the Frankfurt based salaried partner Markus Lennartz will lead the project team beside Michael Schmittmann.
Kocian Solc Balastik (KSB) was founded in 1990 and is one of the leading and largest law firms in the Czech Republic. Based in Prague and with almost seventy legal and tax advisers, it is well placed to provide comprehensive legal and tax advice to domestic and foreign clients. Since its inception, KSB has carved out a reputation as a successful and independent law firm, fully able to compete with inter-national law firms. KSB has been repeatedly awarded Law Firm of the Year in the Czech Republic by independent and highly prestigious rating agencies Who's Who Legal and Chambers and Partners.
PwC Legal Czech Republic is member of a leading global law firm with multi-disciplinary service capa-bilities through PwC representing both international and domestic clients with quality expected of PwC. PwC Legal team is staffed with lawyers that have worked at both leading local and international law firms and have experience from complex multi-jurisdictional projects. When working on its projects, PwC Legal closely cooperate with specialists from the PwC network, including tax advisors, corporate finance experts, human capital consultants, actuaries, management consultants and accountants.