Every year is the same; it is October, and we all wonder where the time has gone. Unfortunately, it does not matter. Now is the time to plan for the upcoming year. Whether you are preparing as head of the firm's practice, for your personal clients or for general firm goals, follow the example below to establish reachable goals for any practice area, resource, or strategy.
Objective: Further Incorporate and Evaluate WSG Integration into the Firm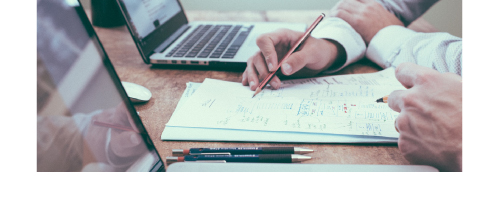 Review and confirm the current goals and objectives

Review referrals received and referred. Ensure they are reported in WSG's referral tool.
Review number of professionals participating in WSG activity in-person and digitally.
Review and monitor confirmed dates and open registrations for 2019 to be announced by 1 December or earlier.

Create a progressive plan from 2018 to transition into the 2019 goals and objectives

Report referrals and collaborations on an ongoing basis in 2019 to assist in evaluations and adjustments to the goals throughout the year.
Assign or approach firm professionals from different practice areas about participating in groups, meetings, networking, webinars etc. in advance in order to coordinate activities for 2019. Define a reporting approach to learn about their experiences.
Register early for meetings to establish a current representative and a new attendee increasing integration and succession planning for firm resources.

Prioritize

Establish industry/practice groups, meetings, networking, webinars etc. that are of most interest to the firm, categorize by industry/practice groups, regions or clients and discuss with WSG in order to establish opportunities as early as possible for 2019.

Incorporate resources into your plan now

Incorporate your WSG resources into the firm, practice area, business development and branding plans for the firm as early as possible to gain the most value and benefit.

Audit your membership

Review all the areas where your firm could be gaining inherit benefit by using the Member Review tool on the WSG administrative page. Contact WSG to learn more about the many ways to gain the most benefit, and receive an update of the new aspects of the organization in order to best plan for the coming year.
While this is a sample of planning for WSG integration into the firm, these 5 easy steps can be used to plan for any objective. Planning allows us to be more structured and focused, but most importantly, it enhances our ability to work and thrive when the chaos inevitably happens. We can be pulled in many directions because we integrate new projects and obligations. The plan is in place to efficiently maneuver through the commotion. Planning is critical to our ability to function at our most powerful levels and accomplish our highest priorities.