It is the most common request and conundrum we hear from firms, tracking referrals. The conundrum is that everyone wants the data, but few provide the information. By now, all members should be aware of the WSG Referral Tracker, the amazingly user-friendly tool WSG provides for tracking member referrals and collaborations.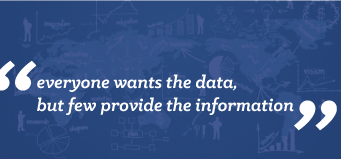 It is reciprocal for the sender and receiver so the referral is visible by both firms. All that is needed is for one side of the referral to input the information and in real-time valuable information is gathered for the firms and network. EASIER SAID THAN DONE.
There is no doubt that there are many millions of dollars being referred by our members, but there are many impediments to reporting. Impediments include the perceived amount of time it takes and the much more difficult to overcome, partner/shareholder structure. Consider the following perceptions: 1) "We may have received it from a WSG member firm initially, but it's my great work that kept them here", 2) "I am the one building the relationship so really it's me", and 3) "My expertise is the one that brought the work." Disputing any of this is most likely a losing battle, especially if compensation of any sort is tied to the work brought in. However, members and the network alike know that being able to quantify our success will lead to increased success for everyone. Although no one has come up with the perfect solution, here are a few tips to try that may just peak interest and action:
Offer a Different Approach to the Reason for Membership: Consider that WSG allows the firm to have additional quality and trustworthy resources to be able to refer when the firm does not have strong contacts or if there are conflicts which allow you to retain the client.
Gain Buy-in and Participation With What You Do Have:
Analyze the "good" list of referral sources you do have; identify what is important and what is
in it for the referrers:

Is it self-interest? I share with you, therefore you will share with me
Is it client service? A satisfied client means more business for me
Is it trust? The receiver will make me look good and respect the foundation of the
relationship at all costs


Understanding this better creates interest for the referrer and information for the firm. Viewing referrers as the strategic resource they are, makes it easier to plan a referral strategy and program that becomes the basis for building strong reciprocal relationships.
Integrate Personal Networks and Referral Sources: Analyzing referral data can also inform the firm about integrating personal networks which can increase the firm's presence in specific areas.
Integrate Individual Business Development Effort to Marketing Strategies: Referral strategies also enable firms to link individual business development efforts to firm branding and advertising initiatives.
As the firm and referrers have a better understanding of the impact referral source decisions have throughout the firm, the increase of reciprocal referrals and client satisfaction will show bottom line growth.

While the WSG Referral Tracker won't solve all your referral tracking problems, it makes it easier and more efficient to collect and assess referrals and relationships across the firm and network. Take a look and try the tool now. >