In today's landscape of complex digital communication, successfully navigating such sophisticated platforms is a difficult task to master. Content automation should be a term you are hearing more often, whether it is your firm's website, social media network, email distribution, or any other channel. It's a comprehensive solution to help stay current, identify opportunities and track metrics.
WSG has built the network integrated with technology using automated implementation to propel firm branding, expert recognition and success value to new heights. Using profile management and publication distribution, WSG's automation tools are provided to improve your profile's effectiveness while also allowing you to share your firm's content. Using content automation, informational data is kept current and your distribution channels are exponentially increased. Here is a description of two of the most commonly used automation tools within the network.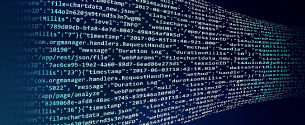 Harmonize Your Profile Across the Firm, WSG and Google
WSG's Import Module was designed to ensure the changes made to a member's home site are in sync and accurately depicted on their WSG profile. The tool maps out all profile source information capturing any updates instantly. This improves your firm's searchability and visibility and creates one less marketing channel to worry about keeping updated.
Distribute Expertise Across More Channels
By using publication automation, articles, press release and blogs published can be uploaded to WSG's site with the simple click of a button. This automation tool removes the need for the member to manually copy-paste their news and press submissions and allows submitting accurate information. As well as with the member blogs, the latest blog post rotate and post onto the WSG member blog roll throughout the day. It is easier than ever to share your firm's news-related content and publish onto the WSG site and this can be accomplished with just a few clicks.
Make Automation Work for Your Firm
Automation is becoming a mainstay in all industry practices and will soon be a standard part of all professional services. When properly implemented, it's a key benefit in building the awareness of your firm and establishing your brand. These tools are provided to ensure your content marketing and WSG membership achieve the highest levels of success by automating and sharing relevant, desirable and accurate content. Please contact the WSG marketing team to discuss how to get started and which of these features are right for your firm.