AFRICA/MIDDLE EAST
FBC & Co. represented an international investment manager 3i in its first direct investment in Israel - the acquisition of the entire share capital of DSL.
DSL, a former centerpiece of the Kibbutz Degania Bet industry, is a leading manufacturer of medical catheters serving a global base of medical device OEM customers. DSL specializes in a wide range of intravascular catheters and medical devices in the cardiovascular and vascular, thoracic and general surgery, urology, critical care and operating rooms and enteral feeding markets. Founded in 1984, DSL is headquartered in Israel and has approximately 1,700 employees worldwide.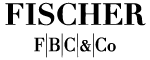 ---
ASIA PACIFIC
Weerawong C&P represented Solvay Group and Solvay Vinyls Holding AG, the major shareholder in the THB 10,448 million (approximately USD 296 million) sale of shares in Vinythai Public Company Limited, a competitive chlor-alkali player in South East Asia and Thailand's second largest manufacturer of PVC resins, to Asahi Glass Co., Ltd. The deal closed on 23 February 2017.
DSL, a former centerpiece of the Kibbutz Degania Bet industry, is a leading manufacturer of medical catheters serving a global base of medical device OEM customers. DSL specializes in a wide range of intravascular catheters and medical devices in the cardiovascular and vascular, thoracic and general surgery, urology, critical care and operating rooms and enteral feeding markets. Founded in 1984, DSL is headquartered in Israel and has approximately 1,700 employees worldwide.


---
Shearn Delamore acted as the Malaysian counsel for Saudi Aramco, through their lead instructing counsel, White & Case, in its investment and joint venture with Petroliam Nasional Berhad (Petronas) in the Refinery and Petrochemicals Integrated Development (RAPID) project in the southern Malaysia state of Johor. The total estimated value of the investment by Saudi Aramco is US$7 billion. The sale and purchase agreement for Saudi Aramco's acquisition of a stake in the joint venture was signed on 28th February 2017, with other ancillary and related agreements to also be executed in due course
Under this joint venture, Saudi Aramco is taking up a 50% stake in the refinery and cracker project in the Pengerang Integrated Complex (PIC) under the estimated US$7billion deal with Petronas.
Saudi Aramco will supply up to 70% of the crude feedstock requirement of the refinery, with natural gas, power and other utilities to be supplied by Petronas. With capacity to refine 300,000 barrels of crude per day, RAPID's refinery will produce a host of refined petroleum products, including gasoline and diesel which meets Euro 5 fuel specifications; as well as feedstock for its integrated petrochemical complex producing 3.5 million tons per annum of products.


---
Deacons has advised Asia Grocery Distribution Limited in relation to its listing on the Growth Enterprise Market (GEM) on the Hong Kong Stock Exchange by way of share offer, seeking to raise up to HK$81.2 million (subject to the offer size adjustment option).
Asia Grocery Distribution is an established food and beverage grocery distributor in Hong Kong with over 40 years of experience since its original "Hung Fat Ho" grocery store was established in the 1970s.

---
Mobile service reseller, ASX-listed amaysim Australia Limited, has announced a binding agreement to acquire Australia's first online energy retailer Click Energy for A$120 million. The consideration will comprise A$80 million cash and A$40 million of scrip.
MinterEllison acted for the lead arranger, CBA, on the syndicated facilities to fund the acquisition and to refinance amaysim's existing facilities with Optus. Our team was led by partner John Mosley with assistance from special counsel Caitlin Chiu, senior associate Johanna Hendry and lawyers Miriam Athanassios and Ryan Ruslim.


---
EUROPE
A team led by Dr. Katharina Prasuhn from the Hamburg office advised the sellers on the sale of rental car company CARO Autovermietung ("CARO") to Enterprise Rent-A-Car Deutschland ("Enterprise"). The acquisition of CARO by Enterprise establishes one of Germany's largest car rental companies.


---
National law firm Shoosmiths has advised global property investment company London & Regional Properties on its acquisition of the Holiday Inn Express business and property in Portsmouth.
Previously a Hilton Hotel, the property has undergone an extensive refurbishment in the last 12 months. Having acquired a large portfolio from Atlas Hotels last year which included 46 Holiday Inn Express hotels, London & Regional Properties continues to grow its budget accommodation brand with this latest acquisition.


---
Delphi has assisted X-Group S.A. ("X-Group") in connection with British American Tobacco's acquisition of 100 percent of the shares in Winnington Holding AB ("Winnington"). Winnington is a Swedish snus manufacturer behind the innovation of white snus made of purified tobacco that remains white even under the lip.
X-Group owned 50 percent of the shares in Winnington.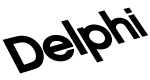 ---
European private equity firm Bridgepoint and Swedish media group Bonnier Holding have agreed to sell Nordic Cinema Group Holding AB to the USA cinema chain MC Theatres. The acquisition would be completed at the deal value of approximately EUR 870 million.
The transaction is conditional upon antitrust clearance by the European Commission, which is expected to be received in the first half of 2017.
Nordic Cinema Group is the largest cinema operator in the Nordic and Baltic regions with 68 wholly-owned cinemas. It is the owner of Forum Cinemas in the Baltics.


---
The syndicate of banks comprising Banca Comercială Română, EximBank and Banca Transilvania has granted a multi-currency revolving credit facility in the amount of EUR 24 million to Pehart Tec Grup, controlled by the investment fund Abris Capital Partners, in partnership with businessman Ioan Tecar.
NNDKP acted as legal counsel for the syndicate of banks. The project team was coordinated by Valentin Voinescu, Partner in the Banking and Finance Practice and included Senior Associates Ștefan Ionescu and Maria Hoaghia.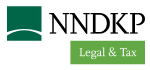 ---
LATIN AMERICA
Barely a year and a half after introducing its services in the scarcely regulated Dominican transportation market, Uber announced the launch of UberMOTO, a private transport service for passengers on motorcycles, under the framework of a new law that regulates the transportation of persons in the Dominican Republic.
In both legal scenarios, the famous start-up from Silicon Valley was counseled by Pellerano & Herrera, the leading law firm in the Dominican Republic.


---
QIL+4 Abogados in Guatemala acted as local counsel to Citigroup Global Markets Inc. and J.P. Morgan Securities LLC as underwriters and initial purchasers on the US$500,000,000.00 5.75% debt international notes offering by The Central America Bottling Corporation (CBC), a beverage producer and distributor with operations in Central America, the Caribbean and South America headquartered in Guatemala.
Other financial institutions involved included Scotiabank and The Bank of New York Mellon. The notes, due in 2027, were sold in the international capital markets. The proceeds will be used by CBC as issuer to repurchase all of the outstanding US$300,000,000.00 bonds due 2022 issued in 2012 and 2013 and other general corporate matters.
Counsel to the Initial Purchasers: Shearman & Sterling in NY; Miranda & Amado in Peru; QIL+4 Abogados in Guatemala; and Harney Westwood & Riegels in BVI.


---
Morgan & Morgan acted as Panamanian counsel to Mexican group IAMSA, in the sale of their shareholding stake in Colombian airline VivaColombia, by Irelandia Aviation.
The firm was required to review the contracts based on Panamanian law and make the necessary corporate changes required to complete the operation.
The deal involved attorneys from multiple jurisdictions such as Mexico, Ireland, Colombia and Panama.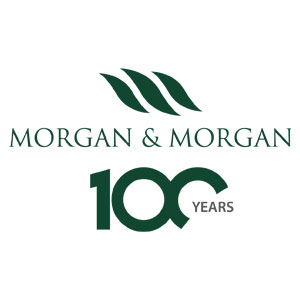 ---
Legal Consortium - El Salvador advised the Republic of El Salvador acting through the Ministry of Finance in the issuance of bonds for a total amount of US $ 601, 085,000. Consortium was in charge of reviewing compliance with the Purchase Agreement, price list, circular of preliminary and final offer - among other documents - in relation to local laws. Likewise, the legal opinion related to the validity of the issue was elaborated.
Legal Consortium provided legal advice through a team formed by partner Oscar Samour and associate Felipe Aragon.


---
NORTH AMERICA/CARIBBEAN
The U.S. Supreme Court today ruled in favor of Dykema pro bono client Ehlena Fry in her lawsuit against the Napoleon, Michigan Community Schools. In ruling that Fry, a 13-year-old with cerebral palsy, may sue for violations of the Americans with Disabilities Act (ADA) without first exhausting administrative proceedings, the Court removes significant and time-consuming legal hurdles for disabled children who are victims of discrimination in their education systems.
Prior to today's decision, families had to undergo a strenuous dual process in which they had to go through both the ADA and the Individuals with Disabilities Education Act (IDEA) before they could pursue any sort of solution. This process often caused delays that discouraged families from seeking justice.


---
Hunton & Williams LLP advised Mizuho Securities USA Inc., Regions Securities LLC and U.S. Bancorp Investments, Inc., as joint book-running managers, on an SEC-registered offering by CenterPoint Energy Houston Electric, LLC (CEHE) of $300 million in aggregate principal amount of its 3.00% General Mortgage Bonds, Series AA, due 2027.
CEHE, a wholly owned subsidiary of CenterPoint Energy, Inc., provides electric transmission and distribution services to retail electric providers serving over 2.3 million metered customers in the Texas Gulf Coast area that includes the city of Houston.


---
Fredrikson & Byron acted as legal counsel to Arctic Cat Inc. (NASDAQ: ACAT), a Minnesota-based manufacturer of snowmobiles, ATVs and other power sports products and accessories, in its merger agreement with Textron Inc. (NYSE: TXT), a leading global manufacturer of golf cars, utility and personal transportation vehicles, professional turf-care equipment and ground support equipment. Textron Inc. will acquire Arctic Cat in a cash tender offer valued at approximately $247 million plus retirement of bank debt.
Fredrikson's legal team was led by John Houston, Amanda Lorentz, Ashley Brosius, Elizabeth Dunshee, Dave Grorud, Kristi Nickles, Adam Miller, Debra Linder, Karen Schanfield, Emily Chad, Paul Jones and Levi Smith.


---
Haynes and Boone, LLP helped client Endeavor Energy Resources strike a $300 million agreement with a Houston company to develop properties located within the Midland Basin in Texas.
Endeavor, a Midland, Texas-based operator with expertise in the development of Wolfcamp horizontal wells, will partner with Development Capital Resources (DCR), a Houston-based oil and gas company formed by Ares Management, L.P. DCR will fund the majority of the capital required and will participate as a non-operator to finance and develop identified locations. Upon achieving an agreed upon return, DCR's working interest will decrease during the operations phase of the drilling joint venture.


---
The real estate team of Morris, Manning & Martin helped close one of the most prominent real estate deals in Atlanta recently when it successfully represented WRS, Inc. in acquiring Underground Atlanta from the City of Atlanta.
The deal involved two years of negotiations focused on approximately 40 different parcels of land and included air rights above rapid rail and railroad tracks, underground streets and commercial spaces, abandoned roads and alleys, elevated viaducts, springing property rights, tenancies-in-common between the city and the county, and environmental considerations. Interacting with the various applicable governmental entities added further layers of complexity, including zoning issues, political considerations, and accommodations to neighborhood activists. Atlanta Mayor Kasim Reed said earlier this year that it was the most complicated real estate deal the city has ever undertaken.