AFRICA/MIDDLE EAST
As is done at the conclusion of every Jewish calendar year, the Israeli Supreme Court justices select the monumental cases of the recent year.
We are pleased to share with you that among such cases are several handled by our firm:
Our firm (a team led by Oded Revivo) represented the Mayor of the City of Bat-Yam in proceedings on precedential matters relating to the cancellation of the mayoral elections for the city. In the judgment, the Supreme Court made new and important rulings on the constitutional status of the right to vote in Israel. In the ruling, the Supreme Court also set new precedents regarding election laws.
Our firm (a team led by Dr. Gil Orion) represented the former controlling shareholders of Cohen Development, a TASE public company involved in gas exploration, in a class action filed following the acquisition of the controlling shares in the company by the Delek Group. The case raised fundamental and innovative questions in the field of securities and companies laws, inter alia, with respect to the concept of a "special purchase offer" (SPO), and specifically with respect to the question whether for the purpose of an SPO shareholders may be defined as "controlling shareholders" retrospectively, as well as with respect to the extent to which parties to an acquisition can rely on a pre-ruling of the Israeli Securities Authority, when considering the need for an SPO.
Our firm (a team led by Tamar Turjeman-Kedem and Ziv Schwartz) represented J. and E. Berman Ltd., one of Israel's largest bread and pastry producers, in a case known as the "Bakeries Cartel", whereby it was claimed that Berman and other large Israeli bakeries, and certain management members thereof, were involved in a restrictive arrangement and collaborated to raise bread prices.
Our firm (a team led by Shoney Albeck and Noa Barhum) represented Moshe Terry, the Finance Ministry appointed trustee in charge of IDB Development Corporation Ltd.'s shares in Clal Insurance Company, in the Motion before the Supreme Court in connection with the sale of certain Clal shares to a third party.
Our firm (a team led by Tsafrir Negbi) represented a client in a matter regarding the question of the extent of the duty to disclose by a public company of a drastic change in its investment policy than that described in its prospectus.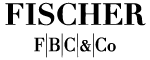 ---
ASIA PACIFIC
Three of New Zealand's largest telecommunications companies - 2degrees, Spark and Vodafone - will work together to improve internet connectivity in rural areas and fix mobile blackspots along main highways and key tourist spots.
Top tier law firm, MinterEllisonRuddWatts acted for 2degrees, Spark and Vodafone on the establishment of joint venture company, the Rural Connectivity Group, and on the agreement with Crown Fibre Holdings under which the joint venture company will receive between $150million and $250million in funding for the build program.
The funding from Crown Fibre Holdings, together with capital, telecommunications infrastructure build and operations' expertise from 2degrees, Spark and Vodafone, will help to extend the rural broadband network and significantly increase mobile coverage across New Zealand. Corporate partners Cathy Quinn ONZM and Tom Maasland led the law firm's teams across two work streams, working closely with the highly experienced in-house legal teams of the three telecommunications companies.
Cathy advised the consortium on the establishment of the joint venture, and Tom negotiated the agreement with Crown Fibre Holdings on their behalf, in each case under pressing timeframes. "Spark, Vodafone and 2degrees have joined together to establish New Zealand's first network sharing arrangement between all three telecommunications companies," says Cathy Quinn ONZM. "To form the joint venture, we needed to take an innovative approach to overcome the complexities of advising three parties who in all other respects are competitors."
Tom Maasland adds: "This unprecedented telecommunications joint venture will see at least 400 new cell towers constructed to increase coverage to remote and under-served rural areas, and in mobile blackspot and significant tourist areas. "We're proud to be part of the team improving mobility and connectivity for New Zealanders, and to have helped these three companies make history in New Zealand."


---
Weerawong Chinnavat & Partners Ltd. represented Krung Thai Asset Management Public Company Limited (KTAM), the fund manager, in the asset sales of Thai Commercial Investment Freehold and Leasehold Fund (TCIF), Thai Hotel Investment Freehold and Leasehold Property Fund (THIF) and Thai Retail Investment Fund (TRIF) to the group companies of Asset World Company Limited and assisted on the delisting and dissolution process of these funds.
The value of the assets sold was approximately THB 125.58 billion (approximately USD 3.77 billion), including Bangkok landmarks such as The Okura Prestige, Athenee and Empire Tower. The funds, which were delisted on 18 July 2017, consisted of a tender offer of the investment units, an innovative approach for unitholders.
The Weerawong C&P team was led by Weerawong Chittmittrapap, Senior Partner, Patcharaporn Pootranon, Partner and Nattaya Tantirangsi, Associate.


---
TSMP Law Corporation is pleased to announce that it is acting as legal advisor to Credit Suisse (Singapore) in this up-to-S$1.9 billion deal.
Credit Suisse (Singapore) is advising mainboard-listed real estate firm Rowsley Limited in the latter's proposal to acquire the entire issued and paid-up share capital of Sasteria Pte Ltd.
In a Singapore Exchange filing, Rowsley said: "The board also wishes to announce that the company is in the process of preparing and negotiating the terms of the definitive agreements to be entered into in relation to its proposed acquisition of the share capital of Sasteria Pte Ltd. The company will make appropriate update announcement(s) on the proposed transactions at the relevant time."
Rowsley has advised shareholders and investors to refrain from taking any action which may be prejudicial to their interests, and to exercise caution when dealing in the securities of the company.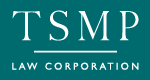 ---
EUROPE
National law firm Shoosmiths has advised easyHotel UK Limited on an agreement for lease to take a 25-year lease of a new build Hotel in Oxford, the first such lease for the hotel chain.
Located less than two miles from the city centre in Oxford's Summertown, the site is to be redeveloped as a mixed-use property. The new 180-room easyHotel will be located on the first and second floors of the property and is expected to be open late 2019.
The new site takes the company's pipeline of owned development projects to 781 rooms in addition to the 1,236 franchise rooms currently under development.
The Shoosmiths team that advised easyHotel was led by real estate partner Catherine Williams with assistance from Heidi Brennan on construction and Matthew Stimson on planning. The firm continues to grow its hotel sector expertise with legal advisers across multiple practice groups bringing specialist knowledge to provide hotel clients with a comprehensive legal service.
Guy Parsons, chief executive of easyHotel, commented: 'Oxford is a premier business and tourist destination with over 7 million visitors per year. The city has been on our target list for some time and we are pleased to have agreed terms on this new hotel, which will be the closest branded budget and super budget hotel to the city centre.
Neil Short, easyHotel's UK Development Director, 'We are very pleased to have exchanged contracts on new premises in Oxford. The City was a priority target location for easyHotel to gain representation, there is an undersupply of bedrooms in Oxford and we believe this location out-positions all of our main competitors. We are delighted to have worked with Shoosmiths on our first leasehold transaction.'
Catherine Williams added: 'We are extremely pleased to have assisted easyHotel in their first leasing deal and wish them all the best in their new venture in Oxford.'
Shoosmith' real estate group is one of the largest in the UK, made up of teams advising on real estate, construction, planning, property litigation and environmental issues.
Shoosmiths' clients include commercial and residential developers, investors, retail and leisure operators, social housing bodies, major corporates occupiers, banks and other funders and a range of public sector bodies.


---
Advokatfirman Delphi has acted as legal advisor to The Carlyle Group on its sale of BTI Studios to Altor.
Global alternative asset manager The Carlyle Group (NASDAQ: CG) and Altor Fund IV ("Altor") today announced that they have signed a definitive agreement under which Carlyle will sell BTI Studios to Altor. The transaction is expected to close in Q3 2017, subject to customary closing conditions.
Delphi's team was led by managing partner David Aversten, partner Michael Juhlin and senior associate Rickard Isacson.
For more information, please refer to the Carlyle Group's press release: https://www.carlyle.com/media-room/news-release-archive/carlyle-group-sell-bti-studios-altor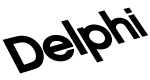 ---
Karanovic & Nikolic advised River Styxx Capital on the acquisition of Telenor Banka. The companies signed an agreement by which the Bulgaria-based investment fund will acquire 85% of Telenor's shares in the Serbian online bank. Under this agreement of strategic partnership, the Norwegian telecommunications group will keep 15% of its shares in Telenor Banka.
By investing into this partnership, River Styxx Capital entered the Serbian market - which it sees as offering attractive growth prospects. The company's vision is to provide accessible and convenient financial services for the whole of Southeast Europe.
The Karanovic & Nikolic team - led by Darko Jovanovic, Ivan Nonkovic and Mina Sreckovic, performed the due diligence ofTelenorBanka, as well as structuring of the transaction, drafting and negotiating the transaction documents.
Telenor established the online bank in Serbia in 2014. Telenor Banka signed more 300,000 customers to use its services - which include current and savings accounts, cash loans and credit cards. According to data from Serbia's National Bank, it is the 25th largest bank in Serbia in terms of assets.
The strategic partnership with River Styxx Capital will support funding and further grow the business - which will be focused in the future on building new innovative services and growing their customer base. The company will continue to invest significant efforts and resources in order to maintain its leadership position - being the only Internet-based, mobile-first bank in Southeast Europe.


---
LATIN AMERICA
Morgan & Morgan advised Banco Inbursa, S.A., Institucion de Banca Multiple, as buyer in the master agreement for the purchase and assignment of non-recourse credits through an evolving discount purchase facility for a value of US$ 415,000,000.00 of certain specific credit rights of Consorcio Linea 2 de Metro de Panama, comprised of FCC Construccion, S.A. as seller and assignor, and Constructora Norberto Odebrecht, S.A. as assignor. In addition, Metrotrust, S.A. acted as trustee, assignee and local agent for collection of assigned credits.
Consorcio Linea 2 de Metro de Panama assigned certain credits within the framework of an Assignment Agreement and master and ancillary documents for its collection of rights arising from the agreement to provide "services of engineering design, construction of civil works, installation of auxiliary lines and stations, provision and installation of an integral railroad system including rolling material, putting into work Line 2 de Metro de Panama" subscribed by Consorcio Linea 2 de Metro de Panama and Metro de Panama, S.A.
Partner Francisco Arias, and associates Kharla Aizpurua Olmos and Pablo Epifanio participated in this transaction.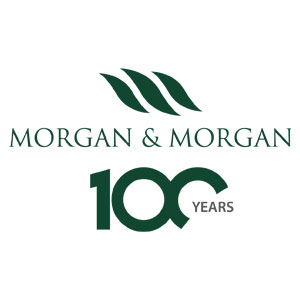 ---
Buenos Aires, July 21st, 2017. Egger Holzwerkstoffe GmbH, through its Argentine subsidiary Egger Investments S.A., signed an agreement for the acquisition of the industrial business of Masisa Argentina SA (subsidiary of Masisa S.A., a Chilean company) on July 17th. The transaction is expected to close within the next three months, once the conditions precedent contained in the agreement are met. Horacio E. Beccar Varela, managing partner of Beccar Varela (counsel to Egger), stated that the team "is pleased to have counseled a European group as prestigious as Egger, interested in investing in our country. We believe this is a good sign for the times to come". Valeriano Guevara Lynch, managing partner of Allende & Brea (counsel to Masisa), highlighted that the transaction "involved two strong players in the industry, which is a sign of trust in renewed investment in the country".
Masisa is a Chilean-based company, dedicated to the wood and forestry business, with a strong presence throughout Latin America. In Argentina, Masisa is one of the main wood manufacturers, whose industrial facility is located in Concordia, province of Entre Ríos. Upon closing of the transaction, Masisa S.A. will keep its forestry business.
Egger Holzwerkstoffe GmbH is a large multinational company with operations in the wood industry in Europe.
In this transaction, Egger was counseled by Beccar Varela (partner Horacio E. Beccar Varela, junior partner Casiana Silveyra Perdriel and associates Paula Casaux Alsina and Lucía Guardone), while Masisa (and affiliates) by Patricio Reyes (Masisa's General Counsel) and Allende & Brea (partners Valeriano Guevara Lynch and Marcos Patrón Costas and associates Tomás Di Ció, Nicolás Procopio and Laura Kurlat).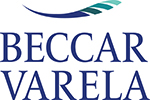 ---
NORTH AMERICA/CARIBBEAN
A Haynes and Boone team won the complete dismissal of a breach of contract and fraud suit against Holiday Hospitality Franchising stemming from the company's decision not to renew the operating license for a Houston Holiday Inn.
The hotel franchisee sued Holiday Hospitality (which licenses most InterContinental Hotels Group brands, including Holiday Inn) alleging breach of contract, fraud and other claims. But U.S. District Judge Ewing Werlein Jr. dismissed the case with prejudice so the plaintiff can't refile it.
The judge called some of the plaintiffs' allegations "hopelessly convoluted and conclusory." Despite multiple amendments to the complaint, it lacked the specificity the law requires for fraud, Judge Werlein wrote in a July 5 opinion. He also said the plaintiffs didn't show that Holiday Hospitality acted contrary to any provisions in the license agreement.
"This is a great case of a court saying that a contract means what it says and that they are going to uphold that," said Haynes and Boone Partner Deb Coldwell, co-chair of the Franchise and Distribution Practice Group and one of the lawyers for Holiday Inn. "It is also important and fairly unprecedented that the court actually dismissed the claims with prejudice at this early dismissal stage, without allowing leave to replead."
Coldwell regularly represents franchisors, distributors, joint ventures, limited liability companies, partnerships and the individuals who run those companies in jury trials, bench trials and arbitrations. She also chaired the 2,000-plus member American Bar Association Forum on Franchising.
Associates Jamee Cotton and Sally Dahlstrom also worked on the matter.


---
Jill M. Wheaton, Ann Arbor-based member in Dykema's Litigation Department and Leader of the firm's Appellate practice, and Mark Magyar, Grand Rapids-based member in Dykema's Business and Commercial Litigation practice, secured a winning verdict for client MLive in its Freedom of Information Act claim against the City of Grand Rapids.
The victory was announced in the MLive article, "Appellate Court Orders Release of City Police Recordings in MLive case." The Kent Circuit Court ruled that the City could not deny MLive access to recordings of police department conversations discussing a prosecutor's car crash.
The full story may be found here: http://www.mlive.com/news/grand-rapids/index.ssf/2017/09/appellate_court_orders_release.html
Click here http://www.mlive.com/news/grand-rapids/index.ssf/2017/09/mlive_asks_appeals_court_for_c.html for associated MLive stories quoting Wheaton and Magyar.


---
Patterson Belknap won a permanent injunction in the Eastern District of New York on behalf of a medical device manufacturer. The injunction bans multiple distributors from buying, selling or importing counterfeit versions of a blood glucose test strip our client produces. The strip, which is used by diabetics to monitor their blood glucose levels, has been the victim of counterfeiting multiple times, forcing our client to take action on several occasions.
This latest victory dates back to a case filed in 2015 in which our client accused the defendants of manufacturing and distributing dangerous counterfeits around the world. The 2015 complaint stated, "This action is brought to shut down and punish those that are responsible for the manufacturing, distribution and sale of these potentially deadly counterfeit medical devices, and to seize the counterfeits to protect patients."