AFRICA/MIDDLE EAST
AELEX Arbitration Practice Group is delighted to have been awarded the exclusive right to provide updates on Nigeria for the International Law Office (ILO) Arbitration & ADR Newsletters.
ILO delivers expert legal commentary, in the form of concise weekly newsletter emails to senior corporate counsel and law firm partners worldwide. The ILO newsletters have been providing tailored, quality-assured updates on global legal developments to more than 50,000 registered subscribers since 1998.
ILO content is generated in collaboration with over 500 of the world's leading experts and covers more than 100 jurisdictions. Congratulations to the Arbitration Practice Group.


---
ASIA PACIFIC
Takenaka Partners is pleased to announce that our client, Nagase America, a member of the NAGASE Group (NAGASE) and a leader in innovative solutions for the chemicals, plastics, electronics, life sciences, and automotive markets, has acquired Fitz Chem Corporation, a specialty chemical distributor providing technical solutions and high quality customer service to the CASE, plastics, and personal care markets in the United States.
Takenaka Partners acted as Nagase's exclusive financial advisor on this transaction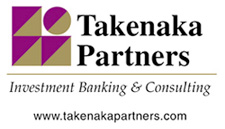 ---
MinterEllison and MinterEllisonRuddWatts advised The Kraft Heinz Company on its acquisition of Cerebos Pacific Ltd's food and instant coffee business, including iconic brands Gravox, SAXA, Fountain and Foster Clark's.
Cerebos Pacific is a Singaporean subsidiary of Japan's Suntory Beverage & Food.
Under the agreement, The Kraft Heinz Company, via wholly-owned subsidiaries, will acquire Cerebos's subsidiary entities in Australia, New Zealand and Singapore for approximately $290 million AUD.
Cerebos will retain its fresh coffee business in Australia and New Zealand which added to the complexity of the transaction. The transaction remains subject to approval from the New Zealand Commerce Commission and Australia's Foreign Investment Review Board (FIRB).
"This trans-Tasman deal is great result for our client and illustrates the strength of the MinterEllison legal group - we're able to collaborate to offer the best advice for clients both here and overseas," says Neil Millar, Corporate Partner at MinterEllisonRuddWatts.
"It has been a pleasure to assist Kraft Heinz as a long-standing client of the firm to add an exciting portfolio of complementary brands to its existing offering," says Ben Liu, MinterEllison's lead corporate partner on the deal.
In New Zealand, Neil Millar led the corporate team and Partner Dr Ross Patterson led the regulatory team.
The MinterEllison legal team included Ben Liu (Partner) and Kate Koidl (Senior Associate), Elissa Romanin (Tax Partner), Geoff Carter (Partner), David Moore (Partner) and Mellissa Lai (Senior Associate).


---
TSMP is pleased to have advised entertainment company mm2 Asia in its acquisition of a household brand, Cathay Cineplexes, in a SGD 230-million dollar deal signed this morning. The deal will see mm2 Asia take over Singapore's eight Cathay cinemas, bringing its total number of screens to 206 across 27 locations, including in Malaysia.
Mr Melvin Ang, group executive chairman of mm2 Asia, said: "Many Singaporeans grew up with the highlight of their weekend or school holiday being a visit to Cathay cinemas. The Cathay name is very much a part of Singapore's history and mm2 is proud to be entrusted with the Cathay legacy."
He added that his team is "resolved to not only zealously protect Cathay Cinemas' legacy, but also realise (the) vision for Cathay Cinemas to be one of the major film exhibitors in the Asian market that is held by Cathay Organisation's managing director Choo Meileen.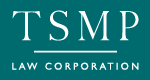 ---
EUROPE
National law firm Shoosmiths has advised coffee chain Bob & Berts on £2m funding from the BGF to venture into the Scottish market.
Founded in Northern Ireland, Bob & Berts is a family business that has grown to encompass 16 outlets in the country with a further 30 stores planned to open over the next four years, 20 of which will be in Scotland. Its relaxed style and focus on fresh food has proved a winning combination with a wide and growing customer base.
The investment from the BGF will fund the planned opening of the 20 Scottish stores which will bring around 400 jobs to the region. The first stores are expected to open in the next few months, predominantly across the Central Belt of Scotland, focusing on market towns with strong local communities.
The investment will also see Mohan Mansigani, a former chief executive officer at Costa Coffee and Casual Dining Group, join the board as non-executive chairman.
Having a longstanding relationship with the firm's Belfast office, it was a natural step for Bob & Berts to use Shoosmiths' trusted legal expertise in Scotland. Corporate partner Alison Gilson and associate Jen Paton of Shoosmiths' Edinburgh office led on the deal with assistance from associate Scott Dowds-Moffatt in Shoosmiths' Belfast office, who has advised Bob & Berts over the past four years from the coffee chain's inception.
Colin McClean, co-founder of Bob & Berts, commented: "The backing of the BGF will be invaluable in our expansion into Scotland. The Scottish market holds many opportunities for us and we look forward to working with our business partners to replicate the strong growth we have experienced in Northern Ireland."
Alison Gilson added: "We are extremely pleased to help Bob & Berts in securing the BGF investment and are certain they will make their mark on the Scottish market. This has been a great opportunity to bring together the legal expertise in both our Edinburgh and Belfast offices to secure a successful and timely deal completion, we look forward to working on many more cross-border projects together."
Shoosmith' real estate group is one of the largest in the UK, made up of teams advising on real estate, construction, planning, property litigation and environmental issues.
Shoosmiths' corporate team advises public and private companies, management teams, investors and debt providers through the business life cycle. Shoosmiths work with businesses from start-up and first round finance through to mergers and acquisitions, MBO and MBI transactions, development funding and on exits, by way of sale, listing or private equity investment.
Nationally, the corporate team is ranked in first place by deal volume in Experian's 2016 MarketIQ UK & Ireland M&A league tables. The team was recognised for its mergers and acquisitions expertise at the 2015 M&A Awards, winning the Law Firm of the Year category.


---
With a team led by Dr. Jörg aus der Fünten, Heuking Kühn Lüer Wojtek advised Iris Capital on its investment in Open-Xchange, a German provider of open source e-mail, productivity, and software solutions. Iris Capital invested 21 million euros jointly with eCAPITAL and other investors. The capital will be used by Open-Xchange to expand in North and Latin America and Asia. In addition, the software company intends to add employees, further expanding the areas of development, engineering, and technical support.
Open-Xchange's customers include hosting providers and telecommunications companies such as 1&1, GoDaddy, Rackspace, and Vodafone. The software company offers service providers and telecommunications providers solutions to protect their users' privacy and security.
Iris Capital is a European venture capital company specializing in the digital economy. The investment company has offices in Paris, Berlin, San Francisco, Tel Aviv, Dubai, and Tokyo and invests in companies in different growth phases, from start-ups to late stage and growth players.
Nuremberg-headquartered Open-Xchange was founded in 2005. Its major shareholders include United Internet Investments Holding GmbH, eCAPITAL entrepreneurial Partners AG, and BayBG Bayerische Beteiligungsgesellschaft mbH. Over the past ten years, Open-Xchange has posted average annual sales growth of 45%.


---
Karanovic & Nikolic advised in the signing of the biggest PPP project in Serbia for the landfill remediation and development of the waste treatment facility in Belgrade, Vinca.The Belgrade Secretariat for Environmental Protection, the company "Beocista Energija" and theFrench-Japanese consortium, SUEZ Group? - I-Environment Investments limited, signed a public-private partnership for the financing, construction, operation and maintenance of the waste management treatment and disposal centre in Serbia.
The Karanovic & Nikolic legal team, led by senior partner Darko Jovanovic and Mina Sreckovic, was part of the consortium of advisors to the City of Belgrade and theIFC. The team advised IFC and City in all local law aspects of this landmark PPP project in Serbia, including detailed review of the institutional and regulatory framework pertaining to the envisaged transaction, key parties and associated sectors; risk allocation exercise; reviewing and/or drafting the transaction documents (PPP agreement, heat take-off, land lease and other project documents); assisted in preparing all public procurement documents and the contract award and signing process.
Valued at 300 million euros, this is the biggest public-private partnership agreement thus signed in the region. According to the City of Belgrade officials, this is also one of the most important contracts that the City signed in decades. The waste management facility in Vinca will be completely sanitized - solving years long environmental problems. After the restructuring and with the new facilities, Vinca will be able to produce thermal heating and electric energy.
IFC, a member of the World Bank Group, was one of the advisors to the City of Belgrade in reaching this private-public partnership, offering its expertise throughout the process. Hogan LovelsUK acted as IFC's international legal advisor.


---
LATIN AMERICA
Morgan & Morgan advised Multibank Inc., one of the largest and most important banks in Panama, in a public offering of revolving short term commercial paper for an amount of up to US$200,000,000.00
Consorcio Linea 2 de Metro de Panama assigned certain credits within the framework of an Assignment Agreement and master and ancillary documents for its collection of rights arising from the agreement to provide "services of engineering design, construction of civil works, installation of auxiliary lines and stations, provision and installation of an integral railroad system including rolling material, putting into work Line 2 de Metro de Panama" subscribed by Consorcio Linea 2 de Metro de Panama and Metro de Panama, S.A.
Multibank Inc., registered a program of revolving short term commercial paper in series for an amount of up to US$200,000,000.00 with the Superintendency of Capital Markets of Panama. Payments due to holders of such securities are unsecured and backed by the general credit of the issuer. MMG Bank Corporation acted as financial advisor, payment agent and broker dealer of the offering. The securities issued under the first of the series of the program were successfully listed in the Panama Stock Exchange.
Partner Francisco Arias G., and associates Ricardo Arias and Pablo Epifanio, participated in the transaction.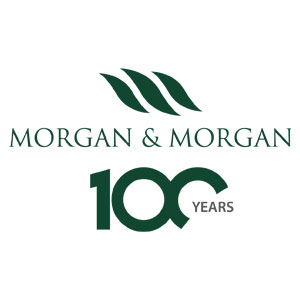 ---
Between September 29th and October 3rd, Grupo Financiero Galicia S.A. issued 126,500,000 new Class B common shares (equivalent to US$632.500.000). Consequently, the registered capital as of the date amounts to AR$1,426,764,597. The offer was made in Argentina and in the United States, in the form of American Depositary Shares (ADSs) with the advice and participation of both local and international law firms and placement agents.
Beccar Varela in Buenos Aires and Gibson, Dunn & Crutcher LLP in New York were the company's advisers in the follow-on offering on the New York Stock Exchange.
Bruchou Fernandez Madero & Lombardi in Buenos Aires and Simpson Thacher & Barlett LLP in Nueva York were the advisors to Merrill Lynch, Pierce, Fenner & Smith Incorporated and UBS Securities LLC in their role of international placement agents, and to the Banco de Galicia and Buenos Aires S.A. in its local placeholder role.
In Argentina, approximately 22,200,000 shares were awarded at US$ 5 per share, while in the international offering, 104,300,000 shares were awarded.
The Argentine National Securities Commission authorized this public offering. These Shares were listed on Bolsas y Mercados Argentinos and on New York NASDAQ under the symbol "GGAL".
Grupo Financiero Galicia intends to use the proceeds from the offering to foster the evolution and growth of the business of its subsidiaries, to undertake an investment plan that contemplates new capital injection in corporations controlled by Grupo Financiero Galicia and to take advantage of possible investment opportunities.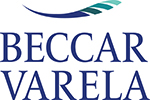 ---
Carey advised CBRE Chile in the tender process for the supply of energy to 40 commercial buildings under the management of CBRE Chile. The advice involved the legal and regulatory analysis regarding the applicability of free negotiated tariff to the buildings; structuring the tender process, including drafting the tender terms and conditions, invitation and Q&A letters. Also it included the assessment of the bids submitted; and the negotiation of the PPA with AES Gener Chile, the awarded bidder.
The advice was highly innovative due to it was the first time that in the legal market was identified and proposed to a client- based on recent amendments to the Electricity Law and the changes that occurred in the market - the possibility of obtaining savings in electricity rates payable by commercial buildings, by contracting supplies directly from generators, at a freely negotiated price.
Carey advised CBRE Chile through a team led by partner José Miguel Bustamante and associates José Tomás Hurley and Juan de Dios Vial.


---
NORTH AMERICA/CARIBBEAN
Haynes and Boone, LLP Partners Jeremy Kernodle, Nina Cortell and Anne Johnson, Counsel Ryan Paulsen and Associates Nicole Somerville and Andrew Guthrie were part of a multi-firm appellate team that got a $663 million judgment against client Trinity Industries under the False Claims Act overturned.
In a case followed nationally, the 5th U.S. Circuit Court of Appeals reversed the district court judgment and held that a former competitor of Trinity was not entitled to collect anything in a whistleblower suit over Trinity's highway guardrail system. The appeals court ruled in a 42-page opinion that the Federal Highway Administration knew about changes Trinity had made to its guardrail system and continued to approve it for full federal funding. The FHWA approval in the face of the whistleblower's complaints meant that no fraud was committed against the federal government and, therefore, no legal claim could be sustained under the False Claims Act.
The court held: "When the government, at appropriate levels, repeatedly concludes that it has not been defrauded, it is not forgiving a found fraud - rather it is concluding that there was no fraud at all."
With one of the largest full-time appellate teams of any national law firm, Haynes and Boone's Appellate Practice Group offers more than general appellate proficiency. We have the depth to match clients with appellate lawyers who offer personal experience with specific industries, procedural issues and courts. Our lawyers have argued appeals before the U.S. Supreme Court, the federal circuit courts of appeals and all levels of state appellate courts, setting precedents for our clients in jurisdictions from coast to coast.


---
Lowenstein represented Altair Engineering, Inc. (Nasdaq: ALTR) in its $156 million initial public offering of Class A common stock. The shares began trading on NASDAQ Global Select Market under the ticker symbol "ALTR" on November 1, 2017. J.P. Morgan Securities LLC, RBC Capital Markets, LLC and Deutsche Bank Securities Inc. acted as bookrunners for the offering. William Blair & Company, L.L.C. and Canaccord Genuity Inc. acted as co-managers.
Altair is focused on the development and broad application of simulation technology to synthesize and optimize designs, processes and decisions for improved business performance.


---
Patterson Belknap won a permanent injunction in the Eastern District of New York on behalf of a medical device manufacturer. The injunction bans multiple distributors from buying, selling or importing counterfeit versions of a blood glucose test strip our client produces. The strip, which is used by diabetics to monitor their blood glucose levels, has been the victim of counterfeiting multiple times, forcing our client to take action on several occasions.
This latest victory dates back to a case filed in 2015 in which our client accused the defendants of manufacturing and distributing dangerous counterfeits around the world. The 2015 complaint stated, "This action is brought to shut down and punish those that are responsible for the manufacturing, distribution and sale of these potentially deadly counterfeit medical devices, and to seize the counterfeits to protect patients."