AFRICA/MIDDLE EAST
AIRZIM and Transport minister, Jorum Gumbo, have been sued by local fuel supplier, Zuva Petroleum (Pvt) Ltd, over a $1, 2 million debt for jet fuel supplied between 2014 and January this year.
The petroleum firm issued summons on February 15 this year and the airline is yet to enter its appearance to defend. In its declaration, the fuel firm said between March 2014 to January 2018, it sold and delivered 4 836 587 litres of Jet A1 fuel to AirZim amounting to $4 310 952, through various consignments. Zuva Petroleum further said in terms of its running account, AirZim has failed to make full payment for the product supplied to it.
"An amount of $1 022 324 remains due and outstanding and we attach hereto copies of the first defendant's (AirZim) statement of account confirming the product sold and delivered, the cost thereto and the payments made to date," the firm said. "In March 2017, the first defendant acknowledged liability of the debt and undertook to settle the amount. Despite this undertaking, the defendants have failed and/or neglected to make payments for the fuel delivered to the first defendant.
"The plaintiff has furnished the first and second defendants with a notice of its intention to bring proceedings as required by section 6 of the State Liabilities Act." On October 30, 2017 Zuva's lawyers, Atherstone and Cook, wrote to Captain Ripton Muzenda, the then AirZim chief executive officer, indicating the company's intention to take legal action. "We refer to the above matter, in which we have been approached by Zuva Petroleum (Pvt) Ltd advising that Air Zimbabwe is indebted to them in the total amount of $1 207 020 in respect of the fuel sold and delivered to Air Zimbabwe between 2014 and 2017," the lawyers said.
"We are advised that this amount is long overdue. Despite demand, Air Zimbabwe has failed, neglected and/or refused to pay the said amount. Accordingly, we have been instructed to institute legal proceedings."


---
ASIA PACIFIC
Food and delivery logistics service Swiggy has raised $100m in a Series F round of investment from Naspers and Meituan-Dianping.
"Led by the global investment and media conglomerate, Naspers, with participation from the Chinese e-commerce company Meituan-Dianping, the investment is an indicator that the Indian technology market is hitting its stride," reported TechCrunch. Shardul Amarchand Mangaldas acted for Swiggy, led by Bangalore-based partner Siddharth Nair, and senior associate Asmita Mishra, and associate Shachi Singh.
Nishith Desai Associates represented Naspers, led by partners Vaibhav Parikh and Karan Kalra along with senior associate Aishwarya H, as well as associates Santosh Gangavati, Sanya Malhotra, Abhishek S and Ankit Porwal. Chinese law firm Han Kun Law acted for Meituan-Dianping.
According to a press release from Shardul Amarchand, its private equity group acted for Swiggy, the promoters and certain existing investors, and was "involved in drafting, reviewing iterations of, and negotiating the share subscription agreement and shareholders' agreement and assisting with closing and post-closing actions".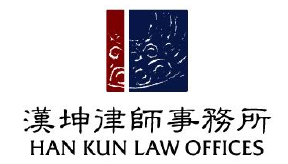 ---
Norwegian-listed company, TOMRA has announced it has acquired BBC Technologies - a Hamilton based, but globally focused, developer and manufacturer of leading fruit sorting technology.
The deal sees BBC Technologies' precision grading systems and innovative punnet and clamshell filling solutions for blueberries and other small fruits join TOMRA Food's own fruit inspection and grading technology portfolio.
The deal follows TOMRA's acquisition of Auckland-based fruit sorting company Compac in 2016, and is aligned with the company's strategy to invest in well-managed businesses while adding to its capability. BBC Technologies shares with TOMRA a deep dedication to enhancing grower's abilities to deliver consistent, high quality fruit and berries to an ever more discerning consumer.
MinterEllisonRuddWatts advised TOMRA on this latest transaction as well as the Compac purchase, with Partner Cameron Taylor leading the firm's corporate deal team, assisted by Special Counsel Benjamin Jacobs."We are very proud to have been part of the team helping to broker this significant deal for TOMRA," says Cameron Taylor. "The acquisition highlights the success of many New Zealand companies internationally and their appeal as investment opportunities.
"It has been a pleasure working with the TOMRA Food team as they have developed a world leading small-fruit sorting and packaging portfolio for large to small pack-houses, and for the growing number of repack and fresh produce distribution centres worldwide."


---
TEMASEK Holdings has its eye on budding logistics and supply chain technology firms worldwide - the latest move in its technology-sector venture plays.
Temasek and Kuehne + Nagel have signed a memorandum of understanding to make these investments, the Switzerland-based logistics group said in a press release on Monday. The two companies will set up a 50-50 joint venture.
Blockchain - which the meteoric rise in cryptocurrency value has made a buzzword - will be one area of focus for the collaboration, alongside Big Data, predictive analytics, artificial intelligence and robotics.
The state investment firm will invest in early-stage companies in this area, in a tie-up with global freight forwarder and logistics provider Kuehne + Nagel.
TSMP is proud to be advising global freight forwarder and logistics provider Kuehne + Nagel in a milestone memorandum of understanding with Temasek, to invest in early-stage technology-sector companies together. The focus areas for the collaboration will be blockchain, big data, predictive analytics, artificial intelligence and robotics — in other words, a very exciting development for both Temasek and our client.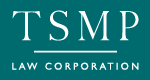 ---
EUROPE
National law firm Shoosmiths has advised the UK's development finance institution CDC Group on its $15 million investment into RFL Electronics Ltd, which will grow the Bangladeshi company's manufacturing capacity. The funding will be used to acquire specialist equipment for RFL Electronics' state-of-the-art facility, in Narsingdi, which produces consumer electronic goods for the local market. CDC is investing alongside Standard Chartered Bangladesh, which is providing a further $3 million.
Over the course of CDC's seven-year lending period it is expected the funding will create more than 2,500 manufacturing jobs. Rebecca Mauleverer, partner at Shoosmiths who led on the deal, said: "We were very pleased to be working with CDC in relation to this loan. The work CDC does is extremely important and beneficial to many people, giving them employment and security." Banking partner Linda Williams and solicitor Sophie King assisted Rebecca Mauleverer.
CDC says its investment will meet the growing demand for electronics in Bangladesh, and help the company grow. Its funding allows the company to import equipment to modernise its manufacturing base while access to long-term debt capital, in both local and foreign currency, remains limited in the country.
RFL Electronics produces television sets, refrigerators, air conditioners, rice cookers and many other electronic goods which are sold under the Vision brand. It is part of the Pran-RFL Group of companies which is a diversified conglomerate specialising in food products, beverages, plastic goods and furniture.


---
A team led by capital market law expert Dr. Mirko Sickinger, LL. M., Partner at the Cologne office of the law firm of Heuking Kühn Lüer Wojtek, advised De Raj Group AG on its Vienna Stock Exchange listing. The Vienna Stock Exchange admitted the shares of De Raj Group AG to official trading on February 2, 2018 with the first trading day set for February 8, 2018.
Cologne-based De Raj Group AG is the holding company of internationally operating De Raj Group, which is particularly active in the oil & gas sector in the Southeast Asian region and in the field of renewable energies in Germany. With the admission of De Raj Group AG's shares to official trading on the Vienna Stock Exchange, the company intends to increase the visibility of the De Raj Group in Germany and Europe and to successfully pursue its growth strategy. This will also include raising additional equity via the capital market in the future.
The advice focus in particular on drafting the securities prospectus, which was approved by the Federal Financial Supervisory Authority (BaFin) on November 15, 2017. In addition, the experienced team of experts from Heuking Kühn Lüer Wojtek's Cologne and Frankfurt offices assisted in designing the international De Raj Group's tax and corporate structure under its new German holding company.
Heuking Kühn Lüer Wojtek accompanied the admission process at Wiener Börse AG in cooperation with the Austrian law firm of DORDA Rechtsanwälte GmbH.


---
Alltech - a leading global animal and crop nutrition company, sold its baking yeast factory in Senta, in northern Serbia, to Lesaffre - a leading global baking yeast and fermented products company. The acquired factory will continue to produce baker's yeast for the Serbian market and yeast extracts for the food and animal feed industries. The transaction is in line with Alltech's continued focus on its core business in animal and crop nutrition.
Karanović & Nikolić provided sell-side advisory services in this acquisition, and the team included partner Ivan Nonković, Milijana Tomić and Marko Ćulafić. The services performed included structuring of the transaction, as well as drafting and negotiating the transaction documents.
"Alltech is pleased to sell this facility to a family group recognised internationally for its professionalism and the quality of its products and services. It is the perfect company to acquire and drive the business for future growth. Alltech meanwhile will continue to focus on its core activities following unprecedented growth in recent years", stated Alric Blake, CEO of Alltech.
Alltech, with its headquarters outside of Lexington, Kentucky, USA, has a strong presence in all regions of the world. With expertise in yeast fermentation, solid state fermentation and the science of nutrigenomics, the company is a leading producer and processor of yeast additives, organic trace minerals, feed ingredients, premix and feed.
Lesaffre, a multi-national and a multicultural company based in northern France with a EUR 2 billion turnover, employs more than 10.000 people in more than 75 subsidiaries based in 50 countries.


---
LATIN AMERICA
Morgan & Morgan advised MMG Bank Corporation in the structuring of a program of revolving corporate bonds for US$100,000,000 of Corporacion Interamericana para el Financiamiento de Infraestructura, S.A. (CIFI). The bonds were registered with the Superintendency of Capital Markets of Panama.
. In the transaction, Morgan & Morgan's attorneys worked with the executives of MMG Bank's department of investment banking in Panama and with the members of CIFI's finance department. Partners Inocencio Galindo and Ricardo Arias, and associate Pablo Epifanio, participated in this transaction.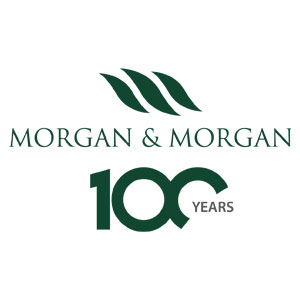 ---
On March 13, 2018, Frutarom reached an agreement with the shareholders of Meroar S.A. and Meroaromas S.A. in connection with the acquisition by Frutarom of a stake in these companies, representing 70% of the capital stock and votes for a purchase price of US$11,200,000. Frutarom is one of the world's 10 largest companies in the field of flavors and natural specialty fine ingredients. The group is expanding worldwide with the strategy to develop global activity in the field of fragrances. In Argentina, this expansion has been implemented through the acquisition of local leading companies as well as of innovative and unique players in the fragrance and flavor industries.
Zang, Bergel and Viñes acted as counsel to Frutarom through a team led by partners Pablo Vergara del Carril, Pilar Isaurralde and Carolina Zang, assisted by associate Maria Agustina Valenti, together with Frutarom's in-house legal counsel, Ariel Lavi.
Beccar Varela acted as counsel to Meroar S.A. and Meroaromas S.A., through a team led by partner Pedro Nicholson and associates Pedro Silvestri and Delfina Calabró.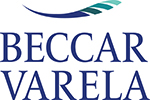 ---
Pellerano & Herrera represented Citigroup Global Markets Inc. and J.P. Morgan Securities LLC in two 144A/Reg. S offerings, including a $1 billion aggregate principal amount of bonds due 2048 and a DOP40 billion aggregate principal amount of bonds due 2023. BanReservas acted as co-manager with respect to both series of bonds. The transaction was closed on February 15, 2018.
The Dominican Republic intends to use the net proceeds from the sale of the bonds for general purposes of the government, including the partial financing of the 2018 budget.
Pellerano & Herrera's team was led by partner, Luis R Pellerano and senior associate, Caroline Bonó.
Simpson Thacher & Bartlett also served the underwriters as US counsel and Cleary Gottlieb Steen & Hamilton represented the Dominican State.


---
NORTH AMERICA/CARIBBEAN
A team of Haynes and Boone, LLP lawyers led by Houston Partner Bill Nelson advised Alta Mesa Holdings, LP, which on February 9 completed its $3.8 billion combination with Silver Run Acquisition Corporation II and Kingfisher Midstream LLC.
Founded in 1987 and based in Houston, Alta Mesa is a leading pure-play exploration and production company focused on the prolific STACK play in the Anadarko Basin. With approximately 120,000 contiguous net acres and about 4,200 gross identified drilling locations, Alta Mesa is among the largest and most active operators in the STACK.
In connection with the closing of the transaction, Silver Run II has been renamed Alta Mesa Resources, Inc., and its common stock and warrants will be traded on the NASDAQ Capital Market stock exchange.
Nelson was assisted on the matter by Haynes and Boone Partners Kristina Trauger, Vicki Odette, Sam Lichtman, Buddy Clark, Jesse Gelsomini and Kraig Grahmann; Counsel John Menke; and Associates Kristin Santamaria, Nick Rice, Don Shiman, Sameer Saxena, Janna Mouret and Simin Sun.


---
Lowenstein represented medical device company Motus GI Holdings, Inc., in an $18 million IPO involving the sale of 3.5 million shares priced at $5 per share. Shares started trading on February 14, 2018. Piper Jaffray and Oppenheimer & Co. are underwriting the offering.
An Israel-based development stage company now operating in the United States, Motus specializes in colonoscopy-related medical technology designed to enhance procedural quality and cost-effectiveness. The company intends to invest the newly generated funds in commercializing its technology.
This IPO is notable for being one of just a few that occurred during a quiet week for IPOs, and it represents another in a series of IPOs that Lowenstein has handled in recent months. The deal highlights the firm's strengths in serving emerging companies (including Israeli startups) and other clients in the life sciences sector.
The Lowenstein deal team included Steven M. Skolnick, Michael J. Lerner, Alan Wovsaniker, Meredith Prithviraj, Robert Bee, Rachel A. Shapiro, and Matthew Tippy.


---
On March 7, 2018, the Hon. LaShann Dearcy Hall, U.S. District Judge for the Eastern District of New York, adopted a January 16, 2018 Report and Recommendation of Magistrate Judge Steven M. Gold, granting "a permanent injunction prohibiting all defendants from infringing, counterfeiting, or otherwise violating" our client's federally registered trademark on a blood glucose test strip, which is used by diabetics to monitor their blood glucose levels. The Court entered judgment against the defendants in the amount of $3.3 million in statutory damages and $6 million in punitive damages. To read the Judgment order, click here.
Separately, on February 27, 2018, the Hon. Margo K. Brodie, U.S. District Judge for the Eastern District of New York, adopted a Report & Recommendation that was prepared by Magistrate Judge Steven M. Gold in March 2014. Judge Brodie granted summary judgment as to liability in favor our client against two defendants for "trademark infringement and false designation of origin or description" with regards to counterfeit blood glucose test strips bearing our client's trademarks, which defendants had imported or distributed.