AELEX Successfully Represents 'The Chartered Institute of Arbitrators (UK)' in Landmark Victory Against 'The Chartered Institute of Arbitrators (Nigeria)'
Judgment was recently delivered by Hon. Justice Olaterogun of the Federal High Court in favour of The Chartered Institute of Arbitrators (UK) (the Plaintiff) against a body that described itself as The Chartered Institute of Arbitrators (Nigeria) Ltd/Gte (the Defendant).
The Plaintiff instituted the action in passing-off against the Defendant as it was using the Plaintiffs name, logo and membership grades. The Defendant on the other hand, counterclaimed against the Plaintiff. In delivering its judgment, the Court held that by the use of the name 'Chartered Institute of Arbitrators (Nigeria) as well as the Plaintiff's logo and its membership grades, the Defendant was passing itself off as the Nigerian branch of the Plaintiff.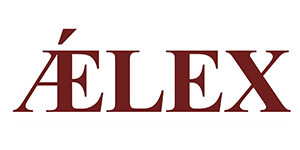 ---

Takenaka Partners & Stout Look Abroad for Synergies in Noritz/PB Heat Acquisition
Member firms Takenaka Partners LLC (Los Angeles, CA) and Stout (Chicago, IL) worked closely to unite Noritz Corporation (TSE:5943) and PB Heat, LLC. Takenaka Partners served as the exclusive financial advisor to the acquirer, Noritz, while Stout served as the exclusive financial advisor to the acquiree, PB Heat.
Although each firm represented its client independently and advocated for each party's best interests, this deal would not have been successful without the hard work and cooperation of both sides. Ultimately, through their efforts, Takenaka Partners and Stout ensured a transaction that was fair and satisfactory to Noritz and PB Heat.
"I always say that the most fair transaction is one where each party thinks that they could have gotten just a little bit more," said Yukuo Takenaka, President & CEO of Takenaka Partners. Mike Benson, Managing Director at Stout, added, "The combined organization of PB Heat and Noritz will complement each business' product offerings and geographies to help them prosper together." This transaction exemplifies the ability of World Service Group members to work with each other across borders and cultures to bring together leading companies that would otherwise not have had a chance to partner.
PB Heat will continue to operate and market its products independently of Noritz. However, bolstered by the strong financial backing and technical know-how of Noritz, both companies will be able to reach new heights that neither could achieve individually.
Jay Hassel, President and COO of Noritz America, and Doug Shuff, President & CEO of PB Heat, foresee a strong partnership and "look forward to a bright future as [they] continue to grow together."
About Takenaka Partners
Takenaka Partners has been a leading provider of investment banking and consulting advisory services since 1989, specializing in global cross-border M&A transactions and strategic partnerships. Through its alliance with the YAMADA Consulting Group Co., Ltd. (JASDAQ:4792), membership in the World Services Group, and strong connections with the largest Japanese merchant banks, Takenaka Partners has the reach and influence to facilitate relationships with any major Japanese corporation. Takenaka Partners has strong relationships throughout Japan and also advises on numerous transactions throughout North America, Europe, and Asia.
About Stout
Stout is a leading independent provider of Investment Banking, Valuation Advisory, Dispute Consulting, and Management Consulting services. With 21 offices globally, we serve a range of clients, from large corporations to privately held companies in numerous industries throughout the world. Our clients and their advisors rely on our premier expertise, deep industry knowledge, and unparalleled responsiveness on complex matters. Learn more at stout.com.
Stout is a trade name for Stout Risius Ross, LLC, Stout Advisors SA, Stout Gmbh, Stout Bluepeak Asia Ltd., and Stout Risius Ross Advisors, LLC, a FINRA-registered broker-dealer and SIPC member firm. The terms "Stout" or the "firm" refers to one or more of these independent advisory practices.

---

Springboard Advise on the Sale of RedSpeed International to Stockholm-Based Sdiptech AB
RedSpeed International is a leading supplier of technology-based solutions to the traffic enforcement industry, specialising in the development, manufacture and maintenance of digital enforcement cameras. Based in Kidderminster, the company has a primary focus on the UK market but is also seeing increasing interest for their products from customers in the EU and the rest of the world.
Sdiptech AB is a Swedish technology group with a focus on infrastructure segments critical to well-functioning societies and to welfare, e.g. water and sanitation, power and energy, transportation, energy efficiency and air climate. The company employs more than 1100 people around the world and is listed on the Swedish stock exchange.
Robert Ryan, managing director of RedSpeed, said "I am very pleased to welcome Sdiptech as the new owners of RedSpeed. With the help of Sdiptech we can continue to deliver our specialist technology to our customers in the UK as well as abroad and become a company that will rival the best in the world in the market of traffic control and enforcement."
Springboard partner Justin Sparks and director James Bailey advised the shareholders of RedSpeed on the sale. Justin commented "RedSpeed is a great local success story. We are delighted to have supported the shareholders in delivering an excellent outcome and to find the management team an international strategic partner to build on RedSpeed's impressive background."
THE CLIENT ON SPRINGBOARD
"I have previously worked with other advisers to sell my businesses and Springboard brought a fresh approach to this transaction. I am very happy with the outcome of the sale, Springboard were fully committed to making it happen. Their senior team provided helpful and practical advice at all times." --Former Chairman, RedSpeed International
ABOUT SPRINGBOARD
We are a market leading corporate advisory firm focused on providing strategic, commercial and financial advice and support to a range of clients. We focus exclusively on the following services:
Acquisitions - supporting corporates and management teams - identifying targets and executing deals
Disposals - Full or partial business sales and exits
Raising finance - working capital or development capital - typically debt or private equity/venture capital
Management / Retained advisory - strategic, commercial and financial support

---
Asters Advises IFC on Restructuring Deal with Mriya
Asters has acted as a legal counsel to International Finance Corporation in connection with its recent restructuring deal with the Mriya group.
Overall, the restructuring negotiations and procedures took up to 20 months. Asters team's advisory role covered multiple dimensions, including developing the legal and tax models of the deal, evaluation of different options, negotiating the proposed models on behalf of IFC, representing IFC in the Ukrainian enforcement and bankruptcy proceedings, developing complex contractual settlement mechanisms and assisting the parties with the antitrust clearance.
As an outcome, several IFC loan transactions have evolved in a component of the global restructuring deal involving all the major creditors of Mriya and, partially, a secured long-term lease deal among IFC and the newly created Mriya entities.
Asters banking, finance, restructuring and litigation teams were led by partner Iryna Pokanay and included counsel Gabriel Aslanian, associates Vitaliy Kornev, Inna Bondarenko and Anatoliy Donets. Our partner Constantin Solyar and senior associate Marina Golovko took care of the tax part of this project. Asters antimonopoly team consisted of partner Alexey Pustovit and associate Olena Tsygulska.
Asters partner Iryna Pokanay commented on the deal: "This restructuring is a prominent example of how fruitful the synergy of truly committed and efficient teams can be, no matter how challenging the tasks may seem at the beginning. We had acted as IFC's local counsel on the Mriya financing before 2015 and started advising IFC on the restructuring in early 2017. Our main task was to develop and implement the structure helping the client reach its objectives simultaneously with eliminating all existing legal obstacles and potential risks. The work on this matter was as fascinating as its result."


---
Heuking Kühn Lüer Wojtek Advises Auctus and its Portfolio Companies GS Star Hotels on the Acquisition of Rilano Group
With a team led by Boris Dürr and Dr. Oliver Treptow, both from the firms Munich office, Heuking Kühn Lüer Wojtek advised private equity investor Auctus and its portfolio company GS Star Hotels on the acquisition of a majority interest in Rilano Holding GmbH. With this transaction, GS Star group is consistently implementing its expansion concept and expanding its offering to include additional hotels in Germany and Austria. Following the acquisition, GS Star group will grow to a scheduled sales volume for 2019 of over EUR 100 million.
Rilano Group operates hotels throughout Germany and Austria under the The Rilano Hotel, Rilano 24 7, and Rilano Resorts brands. In total, Rilano Groups current hotel portfolio comprises eight hotels that are already operating and one hotel under construction. Additional hotels are also being planned.
GS Star groups portfolio, which also includes Gorgeous Smiling GmbH, currently comprises 79 hotels in Germany, Austria, and the Netherlands. It acts as a franchise partner for global players such as Intercontinental, Hilton, and Wyndham while also operating hotels under its private label, Arthotel Ana.
By 2020, GS Star group intends to operate some 100 hotels under management, thus becoming the fastest growing German hotel group. The group also has expansion plans for other European countries, including Switzerland and the UK.
Boris Dürr's team regularly advises Auctus on transactions, including on its initial entry into the hotel industry through the acquisition of GS Star group in 2018.
Counsel to Auctus
Heuking Kühn Lüer Wojtek:
Boris Dürr
Dr. Oliver Treptow (both M&A/Corporate, both Lead)
Dr. Arnold Büssemaker (Financing)
Steffen Wilberg (Real Estate)
Peter M. Schäffler (Tax)
Christian Schild, LL.M. (Corporate /M&A), all Munich
Dr. Holger Lüders (Employment), Düsseldorf


---
Wardyński & Partners Advised on Restructuring of Debt of Work Service SA
The Banking & Project Finance practice at Wardyński & Partners has advised a consortium of banks (Bank BGŹ BNP Paribas SA, Bank Millennium SA, Santander Bank Polska SA and PKO Bank Polski SA) in connection with restructuring of the debt of the Work Service SA group.
The debt restructuring project of over two years included several complex annexes to the credit agreement, joining of the credit agreement by an additional lender and several guarantors, and systematic establishment of a number of security instruments in favour of the banks, including the groups foreign assets as collateral.
The debt restructuring process picked up speed in the last few months. The last two phases included the sale by Work Service SA of shares in Exact Systems SA, with part of the proceeds applied to paying down indebtedness to the banks, followed by extension of due dates for the remaining bank debt and bond debt, as well as obtaining new factoring limits for the group.
In the debt restructuring process, Wardyński & Partners coordinated the work of foreign advisers in Belgium, Czechia, Germany, Hungary and Slovakia.
The restructuring of the debt of the Work Service group is regarded as one of the most complex debt restructuring transactions on the Polish market in recent years.
Completion of the debt restructuring process will enable the Work Service group to continue the process of operational restructuring, including sales of assets, allowing it to pay down its remaining bank debt and bond debt at newly established maturity dates.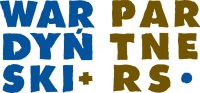 ---
Karanovic & Partners Advises Conscia Holding in Acquisition of NIL Skupina for EUR 41 million
A leading provider of secure IT infrastructure solutions in Europe, Conscia Holding acquires NIL Skupina, a leading IT services provider headquartered Slovenia, with subsidiaries in Serbia, South Africa and the United Arab Emirates.
The Karanovic & Partners legal team - led by Senior Partner* Marko Ketler and Associate Živa Nucic, advised Conscia Holding in this transaction. The services included acquisition advisory, as well as a legal due diligence.
Conscia Holding A/S is a leading European provider of secure, reliable IT infrastructure solutions, with a revenue of approximately EUR 268 million. The company employs more than 500 people and has offices in Denmark, Norway, Sweden, the Netherlands and Slovenia.
NIL is widely recognised in the industry for its extensive technical expertise and this transaction further strengthens the Conscias position as a leading provider of IT infrastructure solutions centred around Cisco in Europe.

*Independent attorney at law, practicing in Slovenia in cooperation with Karanovic & Partners.

---

Morgan & Morgan Advised The Goldman Sachs Group Inc. in the Negotiation of a Security Purchase Agreement with McDermott International, Inc.
Morgan & Morgan represented certain investment funds managed by the Merchant Banking Division of The Goldman Sachs Group Inc. ("Goldman Sachs") in the negotiation of a Security Purchase Agreement pursuant to which Goldman Sachs acquired for US$300 Million, 12% Redeemable Preferred Stock of McDermott International, Inc., a Panamanian corporation (the "Company"), and a warrant to purchase a number of shares of the common stock of the Company.
Partner Francisco Arias G. and Senior Associate Roberto Vidal, participated in this transaction.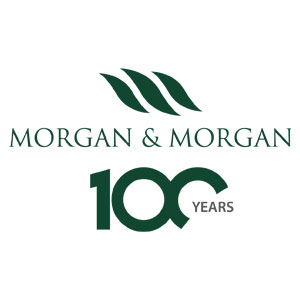 ---
Beccar Varela Served as Counsel on Non-Recourse Project Financing for the Wind Project "Malaspina I"
The French renewable energy group Total Eren recently announced the closing of an agreement with the international banks KfW and FMO for the financing of the "Malaspina I" wind project, worth up to US$103,690,583.78.
Central Eólica Pampa de Malaspina S.A.U. was awarded a Renewable Electricity Purchase Agreement within the framework of Resolution No. 202-E/2016 of the former Argentine Ministry of Energy and Mining (now reorganized as the Energy Secretariat). The company will use the funds to build a wind farm in the province of Chubut, Argentina, with a nominal capacity of 50.4 MW, consisting of 14 wind turbines supplied by the company Senvion with a nominal capacity of 3.6 MW each.
KfW IPEX Bank and FMO organized the financing with the features and guarantees of a non-recourse project finance, combining two 15-year credit lines: one as an export credit, granted by KfW and guaranteed by Euler Hermes through a comprehensive political and commercial export credit insurance; and another granted by the Dutch development bank FMO. KFW IPEX Bank participates as facility agent and offshore security agent, and the branch of Citibank, N.A. established in the Argentine Republic acts as trustee and onshore security agent.
Counsel to Central Eólica Pampa de Malaspina
Beccar Varela: team composed of partner Roberto A. Fortunati, senior associates Daniel Levi and Nicolás Rukavina Mikusic and intermediate associate Dolores Rapetti Crossa, in collaboration with the firm's tax team, led by partner Santiago L. Montezanti, assisted by senior associate Enrique Lopez Rivarola and semi senior associate María Luján Callaci.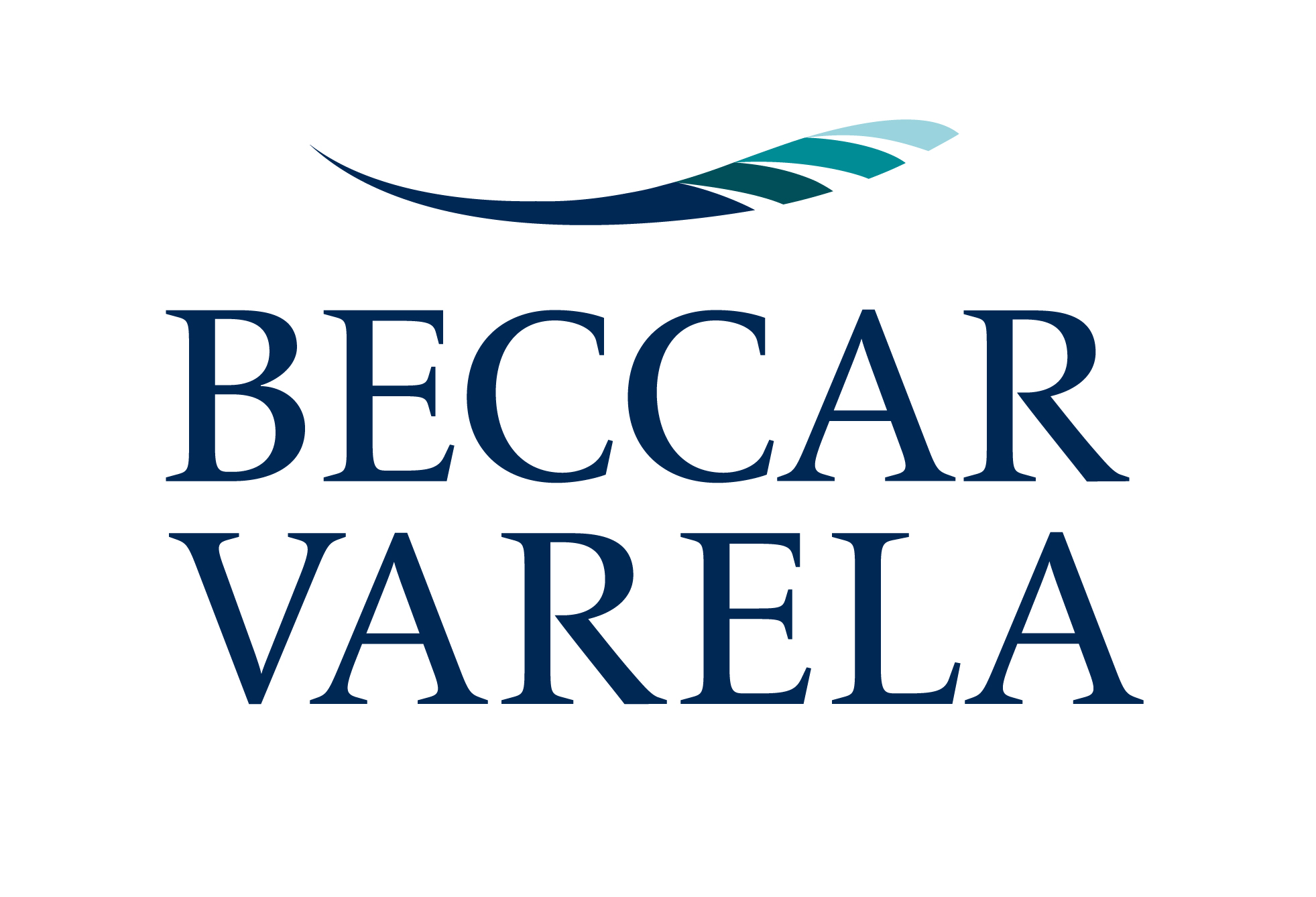 ---

Dykema Assists on The Bond Buyer Midwest Deal of the Year
Dykema, a leading national law firm, is proud to announce that the firms Public Finance Practice Group served as counsel for the underwriters on the Michigan Finance Authority $288.6 million bond sale that was named The Bond Buyers Midwest Deal of the Year for 2018.
"The competition this year was stiff, with many very qualified deals under consideration," said Michael Scarchilli, Editor in Chief of The Bond Buyer. "We chose the finalists for innovation, the ability to pull complex transactions together under challenging conditions, the ability to serve as a model for other financings, and the public purpose for which a deals proceeds were used."
The award-winning transaction was the Michigan Finance Authoritys $288.6 million bond sale on behalf of Wayne County. The deal funded the completion of a much needed new county criminal justice complex, while freeing up the existing construction site in downtown Detroit for commercial development. The Dykema team who worked on the deal includes Ann Fillingham, Jarrod Smith, Jim Kiefer, Gina Torielli, Matthew Shell and Andrew Switalski.
The transaction marked a milestone for the previously distressed government. A pioneering financing structure including a limited tax general obligation pledge of the County and an intercept of state aid payments allowed the County to access public markets for the first time since 2010, paving the way for another high-profile display of Detroit's revival. The Bond Buyer details the transaction at-length in its article "Deal of the Year 2018 - Midwest: Michigan Finance Authority."
According to The Bond Buyer, for the past 17 years, its editors have selected outstanding municipal bond transactions for special recognition. The 2018 awards, which considered deals that closed between Oct. 1, 2017, and Sept. 30, 2018, drew nominations that represent the full diversity of the communities and public purposes that are served by the municipal finance market.
Dykema is also listed as approved bond counsel in The Bond Buyers Municipal Marketplace (its so-called "Red Book"), the principal directory of its kind. The Firms Public Finance practice represents a variety of state and local governmental issuers, as well as underwriters, purchasers, obligors, credit enhancers and trustees in all types of public finance bond and note transactions.
The group's experience encompasses fixed-maturity and commercial-paper issues, issues involving derivative products, taxable and tax-exempt issues, fixed-rate and variable-rate issues, and publicly-sold and privately-negotiated issues. Several of the Firms attorneys are members of and active in the National Association of Bond Lawyers, the major professional association of the bond counsel community.


---
Dinsmôre & Shohl Counsels SpotHero in ParkHub Partnership Deal
Dinsmôre & Shohl LLP client SpotHero has finalized a partnership with ParkHub that will grow its current network of premium parking facilities by hundreds of new venues, making it one of the largest parking mobility platforms in North America.
The partnership deal involved an asset sale from parking reservation company SpotHero to B2B parking technology provider ParkHub and included the creation of an alliance between the parties on booking and parking site prospecting and shared revenues.
"We are thrilled to have helped our client navigate this transaction and arrive at a partnership that will have such a significant impact on SpotHero's growth and stature," said Bobby Lucas, chair of Dinsmore's corporate department, who counseled SpotHero along with attorneys Allan Daily and Adam Vernick. "We are pleased to have brought them through rigorous negotiations to a successful closing, while protecting their best interests and business vision for the future."
About SpotHero
SpotHero envisions a world where people get everywhere, easier. The company connects mobility leaders, vehicles and drivers with the largest network of off-street parking in North America through its HeroConnect platform, a parking API and SDK, and provides the connective tissue to exchange data and payments. SpotHero is also the leading parking reservation service with more than 20 million cars parked and the most app downloads nationwide. This full ecosystem approach makes parking facilities future-proofed, cities more accessible, and the world more connected. Founded in 2011, SpotHero is headquartered in Chicago and has raised $68.3 million in funding. To learn more, visit SpotHero.com.
About ParkHub
ParkHub is a Dallas-based technology company that provides software and hardware services for the global parking industry. The company's products provide multiple payment options, real-time reporting of parking revenue, support for dynamic pricing, and inventory availability and control. ParkHub technology integrates with many prepaid parking and ticketing providers. Founded by parking industry veteran, George Baker, Sr. ParkHub has effectively fast-tracked traditional parking operations into the digital age, managing over 1 million parking spots and having parked over 18 million vehicles to date. For more information, visit ParkHub.com.


---
Pellerano & Herrera Assisted in Financing of Sustainable Tourism Development Tropicalia
Pellerano & Herrera assisted International Finance Corporation (IFC) and IDB Invest in financing of real estate complex "Tropicalia", located in Miches, Dominican Republic, developed by Cisneros Real Estate. The firms legal team was led by partner Carolina León.
For the financing of this $258 million project, IFC and IDB Invest provided loans for $79.5 million and $40 million, respectively. As part of the financing package, IFC mobilized $34 million from institutional investors through its Managed Co-Lending Portfolio Program. The IFC loan was entirely financed through Green Bonds, given Tropicalias projections for energy efficiency and other environmental considerations. IFCs Green Bonds program supports climate-smart investments as part of a broader shift toward a resilient, low-carbon global economy. This is the first financing by IFC and IDB Invest as sustainable high-end resort in Latin America and the Caribbean.
Tropicalia is a sustainable resort in the Dominican Republic expected to start operations in 2021. The project is expected to create 1,800 jobs during construction, 500 jobs during operations and an inclusive supply chain that will link dozens of local entrepreneurs and farmers to hotel and tourist demand. Eventually, the hotel will source up to 70 percent of its food from the Dominican Republic - with more than a third coming from producers in Miches and nearby communities.
Pellerano & Herrera has been the leading law firm in the Dominican Republic for more than 30 years and has participated in the largest and most important cases and transactions in the country. The firm has the most complete and multidisciplinary team of lawyers, with vast experience in more areas of practice than any other firm in the country.




WANT TO CONNECT?