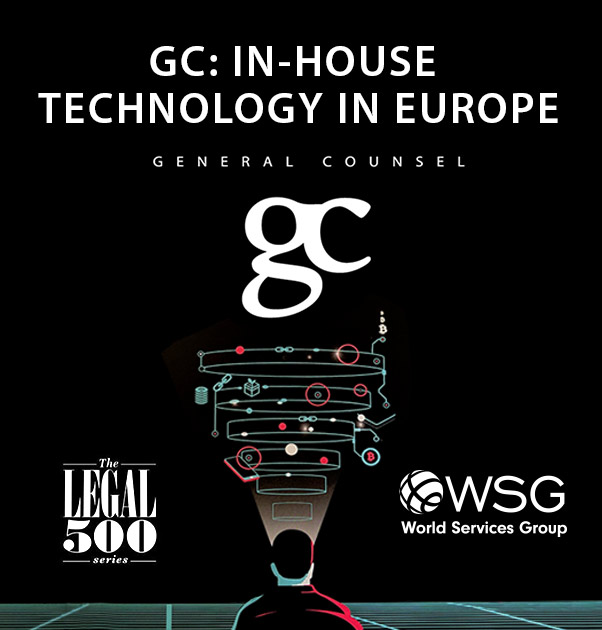 3 April, 2019
World Services Group (WSG) Sponsored Survey Results Show General Counsel Leaders in Europe are Positive About Disruptive Technology in the Legal Sector
WSG in partnership with The Legal 500's GC Magazine, recently published new survey results that provide insight on trending technologies in the legal sector and how European general counsel members are adapting to the changes.
To access the full special edition, visit GC Magazine's site here.
Highlights from the Survey included:
When asked whether technology had the potential to disrupt the legal profession over the next five years, 84 percent said they believed that technology will be disruptive. Of those, 66 percent felt that it would be somewhat positive, 29 percent thought that the disruption would be entirely positive, and 6 percent thought that the disruption would be negative.
Regarding current use of technology within their legal departments, 84 percent reported that they use some form of specialized legal technology within their legal department, with 82 percent revealing that their department's use of technology had increased in the past five years.
Of those who indicated that they were using specialist legal technology within their departments, increased efficiency was the most frequently cited factor that general counsel were considering when implementing new technology. That was followed by ease of use at 50 percent, customizability at 32 percent and the ability to integrate with existing systems at 31 percent.
Additional significant findings include:


WANT TO CONNECT?