WSG Board: Meet Your New Board of Directors 2019 - 2020
World Services Group (WSG) is pleased to announce the election of the 2019 - 2020 Board of Directors. The 2019 - 2020 WSG Board of Directors will be led by Officers: Michael Bernard, Dykema, as Chairman; Ramon Moyano, Beccar Varela, as Chairman Elect; Stefan Erhag, Delphi, as Secretary and Judith Whitehead, Graham Thompson, as Treasurer. Meet the Board
---
WSG Spotlight: Funke Adekoya San Wins Partner of the Year
WSG Congratulates Funke Adekoya, SAN, on receiving the Partner of the Year Award at the African Legal Awards 2019. The African Legal Awards recognizes exceptional achievement in Africa's legal services industry. Read More.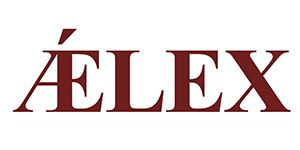 ---
WSG Member Findings: WSG Member Findings: Lowenstein Sandler Publishes New Survey on Alternative Data
Authored by Peter D. Greene, partner and Vice Chair of Lowenstein's Investment Management Group, Lowenstein Sandler released Alternative Data = Better Investment Strategies, But Not Without Concerns, its hedge fund industry survey and one of the only reports addressing the topic. The survey, which found that over 80 percent of hedge funds are using alternative data in some capacity, is the first survey of its kind from the firm's Investment Management Group. Read the Survey.



WANT TO CONNECT?