Afridi & Angell Advises Thomas Cook India Group on AED149 Million Acquisition of 51% of Digiphoto Entertainment Imaging
Afridi & Angell recently advised Thomas Cook India Group (TCI), a leading global integrated travel services player, on a fast paced AED149 million (USD40.6 million) acquisition of 51 per cent stake in Digiphoto Entertainment Imaging (DEI), a UAE headquartered imaging solutions and service provider.
Afridi & Angell acted as lead UAE counsel to TCI on the transaction, and advised on pre-transaction structuring and carve-out issues, the transaction documents (including a Share Purchase Agreement, Shareholders' Agreement and other ancillary documents), anti-trust issues, as well as a restructuring of the DEI Group in the UAE in order to improve TCI's post-acquisition control of the group.
The transaction documents were signed on 25 February 2019 and the transaction is expected to close in the near future.
The Afridi & Angell team consisted of James Bowden (partner) and Imran Asghar (associate).The Afridi & Angell team consisted of James Bowden (partner) and Imran Asghar (associate).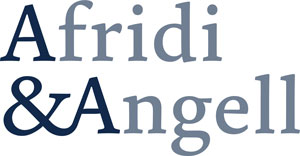 ---
Fischer Behar Chen Well Orion & Co Represents Israel Football Association in Labor Court Arbitration and Referee Pensions Case
Representation of the Israel Football Association - Preference for Arbitration over the Labor Court
Our firm represented the Israel Football Association (the "IFA") at the Regional Labor Court in Jerusalem on the issue of the status of the IFA's internal judicial bodies.
In a nutshell, a dispute arose between the football players and between their clubs relating to the players' employment rights. The players argued that the rights were protective labor laws and therefore the Labor Court had jurisdiction over the dispute and not the IFA's arbitration body. IFA was added to the matter as a required party, and we enumerated the benefits of the internal judicial body, and we also underlined its exclusive jurisdiction pursuant to the Sports Law, 5748-1988.
The Labor Court (panel headed by the Honorable President of the Regional Court in Jerusalem) affirmed all of the IFA's arguments. The Court stated that both the arbitration clause and the legislator's clear intention - established in the Sports Law - must be upheld. Accordingly, the Court referred the parties to the IFA's internal judicial bodies also for matters relating to mandatory protective labor laws (since these are impacted by football's unique employment character which is not similar to other employment sectors in the economy).
Representation of the Israel Football Association in Important Case on Referee Pensions
Our firm represented the Israel Football Association in a collective action submitted by the workers' organization - The National Labor Federation, in connection with pension money, allegedly deducted unlawfully from the wages of the football referees. The claim was estimated at tens of millions of shekels.
The Regional Labor Court in Tel Aviv denied the action, accepting the Football Association argument that the base salaries of the referees were adjusted due to a change in their employment status in 2008, while no unlawful deductions were made.
This is an essential and principled ruling that removed a significant financial threat from the Football Association.
Fischer Behar Chen Well Orion & Co's Labor and Sports departments cooperated on handling this case.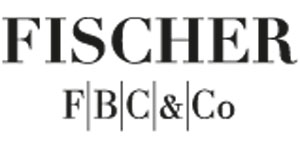 ---

MinterEllison Advises on $1 Billion Fund for Delivering Green Build-to-Rent Housing
MinterEllison has acted for Qualitas on the establishment of the A$1billion Qualitas Build-to-Rent Impact Fund (the Fund) which will finance the construction and management of energy efficient, low emissions build-to-rent residential buildings in Australia.
The Fund is the first property debt fund in Australia to elevate its minimum sustainability criteria into its investment criteria, as well as being Australia's first dedicated build-to-rent debt platform.
"Build-to-rent" housing is purpose-built residential rental accommodation, owned by institutions and designed to meet the needs of residents. Qualitas recognises the strong and growing demand for quality rental accommodation, and the attraction for renters who increasingly value the benefits of more comfortable housing, lower energy bills and a lighter carbon footprint.
The Fund is backed with a cornerstone commitment from the Clean Energy Finance Corporation, which is a "green bank' established by the Australian Government to facilitate increased flows of finance into the clean energy sector.
MinterEllison advised Qualitas on structuring and establishing the Fund. The MinterEllison team was led by Leigh De Jong (Partner). He was supported by Ben Rumble (Senior Associate) and Jonathan Dewing (Lawyer).
The firm has also assisted Qualitas on many of its fundraisings, including for its Food Infrastructure Fund, its US Multi-Family Fund and a range of other debt funds.


---
Five Han Kun-Advised Deals Recognized as "Deals of the Year 2019" by China Business Law Journal
Five Han Kun-advised deals were recognized as "Deals of the Year 2019" by China Business Law Journal.
These deals include the following:
Aihuishou Acquires JD Paipai
In June 2019, Aihuishou, a Chinese electronic product recycling platform, acquired JD Group's secondhand merchandise trading platform Paipai. JD also invested in Aihuishou more than US$500 million. Once the acquisition was completed, Aihuishou and JD agreed on a strategic co-operation.
Douyu's Nasdaq IPO
Douyu is a live barrage video platform that mainly broadcasts games. In July 2019, Douyu was listed on the Nasdaq Stock Exchange, raising about US$775 million.
GIC Acquires JD Logistics Warehouses
In February 2019, GIC and JD co-operated in establishing the JD logistics real property core fund, and executed an acquisition agreement under which the JD logistics real property core fund acquired several modern logistics warehouse facilities worth about RMB10.9 billion from JD, and will continue to lease out such facilities for operation by JD after the acquisition.
IDreamSky Technology's HK Listing
iDreamSky Technology, which was privatized and delisted two years after its Nasdaq listing in 2014, was listed on the Main Board of the Hong Kong Stock Exchange in December 2018. The global issuance raised HK$838 million.
Tencent Music's US Listing
TME, China's largest online music entertainment platform, successfully listed on Nasdaq in December 2018, issuing 82 million American depositary shares (ADSs) and raising about US$1.1 billion. By market value, this deal was the largest listing of Chinese companies in the US since 2014.
*The above deals are listed in the alphabetical order and all the information is sourced from the website of China Business Law Journal (https://www.vantageasia.com).
China's economy faced tough challenges but still saw strong performance. China Business Law Journal's Deals of the Year 2019, as in previous years, were chosen based on comprehensive factors, including the overall significance, complexity and innovative nature of the deals, while also taking into account the deal size and broader interests. China Business Law Journal's editorial team used their independent judgment to select the deals they felt were the shining stars for the year.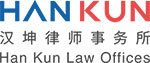 ---
YKVN Advised Masan Group Corporation's Acquisition of Vingroup's Retail and Agriculture Units
YKVN advised Masan Group Corporation (HOSE: MSN) as sole counsel in relation to its acquisition of the Vingroup's retail and agriculture units - VinCommerce and VinEco through share swap.
The Vingroup's retail and agriculture units - VinCommerce and VinEco are transferred to MSN and together with MSN's subsidiary - Masan Consumer Holdings will be the country's biggest retail group. The new venture will create farm- or factory-to-store business entity and will lead "the development of Vietnam's consumer-retail industry toward regional scale."
Post-acquisition, Vingroup (HOSE: VIC) will swap all shares in VinCommerce and VinEco into shares of the retail group of which, MSN will be the controlling shareholder and Vingroup will be a significant minority shareholder.
This is a landmark M&A/capital market transaction and involves a set of complex transactions governing the equity swap, corporate restructuring, equity put and call options, collateral and various adjustment mechanisms. As sole counsel for MSN, YKVN's team was led by partner Truong Nhat Quang and assisted by counsel Nguyen Van Hai and senior associate Ho Anh Tuyet and a team of associates in Hanoi and Ho Chi Minh City.
MSN is currently the leading FMCG player in the local market.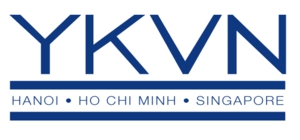 ---
Asters Collaborates with Deacons and Wins Stockholm Arbitration for ASK Technology Limited
Asters successfully represented ASK Technology Limited, a leading Hong Kong manufacturer of multi-GPU systems for mining, rendering and AI, in a dispute with a Finnish company that was resolved in Arbitration Institute of the Stockholm Chamber of Commerce. The dispute revolved around a contract for the supply of equipment for the mining of Ethereum, one of the fastest growing cryptocurrencies alongside with Bitcoin.
Asters represented the seller under the contract that provided the buyer with the necessary cryptocurrency mining equipment. However, some time after the delivery had been made, the buyer started claiming that the equipment failed to meet the quality requirements set out in the contract. In particular, the buyer alleged that the equipment's hash rate parameters are lower than agreed between the parties and thus its output of Ethereum was less than expected. Against this backdrop, the buyer sought the full repayment of the purchase price plus interest or, alternatively, the compensation for damages incurred by the delivery of defective mining equipment.
The sole arbitrator rejected all of the buyer's claims, finding that the delivered mining equipment was of contractual quality. In ruling in the seller's favor, the arbitrator accepted Asters' interpretation of both the contract and Hong Kong law (which was found to be applicable law despite the buyer's objections). Moreover, the arbitrator ordered full arbitration and legal costs of the client that were incurred during these proceedings, to be compensated by the opponents as a losing party.
"This case has served as a reminder that mining of cryptocurrencies is a complex and in a lot of ways uncertain process, the commercial viability of which depends on multiple factors, including hardware and software type and configuration, access to infrastructure, as well as the price of the cryptocurrency in volatile markets", - Kirill Sotenskiy, Sales Director Eastern Europe at ASK Technology Limited, points out. "Although the case involved advanced technical issues and complicated multijurisdictional challenges, thanks to the highest expertise of Asters team the positive result has been achieved for our company."
"The present case presented a unique opportunity for the international commercial arbitration to address the largely unexplored issues of the crypto mining process, which still remains a relatively novel activity for today's businessmen", - Markiyan Kliuchkovskyi, Partner at Asters, comments. "At the same time, the arbitrator's ruling, among other things, indicates that existing legal rules and principles are still capable of dealing with at least some aspects of such rapidly developing activities as crypto mining."
Asters team was led by Partner Markiyan Kliuchkovskyi and included Counsel Oleksandr Volkov, and Associate Mykhailo Soldatenko. Hong Kong's leading law firm Deacons was engaged as Hong Kong law expert.

---
Long Hours and Domineering Management are Biggest Concerns for Hong Kong Employees
65% of employees cited long hours as their primary concern, with Generation Z singling out a lack of workplace diversity (65%)
81% of employees said strong corporate culture is one of the most important factors when deciding whether to join or stay at a company, with Generation Z viewing it as equally important as salary.
Introducing equal gender pay is seen as the top priority for companies in the next 12-24 months.
A survey of more than 1,000 working professionals and 100 senior in-house human resources and legal managers in Hong Kong, conducted by the Employment and Pensions team at Deacons, Hong Kong's oldest and largest law firm, reveals significant disillusion with corporate culture standards in the city.
The number of employment related complaints handled by the Equal Opportunities Commission in Hong Kong has increased by more than 70% in the past three years, and with the city facing intensifying competition for talent from other major Asian cities, Deacons decided to undertake a survey to examine the current strength, characteristics and perceptions of corporate culture in the city.
The inaugural Empowering the workplace report 2020, released today, found that long hours (65%), domineering senior management (64%) and lack of communication from senior management (60%) were the three leading concerns of employees. Companies cited a lack of communication from senior management (72%) as their primary grievance. For Generation Z, a lack of diversity in the workplace ranked first (65%). Emerging issues such as not having a whistleblowing policy (47%) and a lack of support for mental health and stress (45%) were viewed as more concerning than traditional areas such as racism and insufficient childcare provision (both 35%).
The survey also found that employees have a far stronger understanding of well-established company policies in relation to diversity & inclusion (73%) and paternity & maternity leave and benefits (70% and 68%, respectively) compared to whistleblowing (57%) and the use of AI and automation in the workplace (50%).
Commenting, Cynthia Chung, Partner and Head of Employment and Pensions, Deacons said: "As we enter the Year of the Rat 2020, Hong Kong's business community is facing steeper competition than ever before. Companies that promote a 'speak up' culture, healthy work-life balance and fairness and equality, will win the hearts and minds of employees and be more productive and profitable businesses as a result."
Modernising corporate culture
Reinforcing Hong Kong's reputation for having a more conservative working environment, 34% of companies described their workplace as "structured" and 23% said "traditional." More than 70% of companies believe hierarchy to be an important or very important attribute, in sharp contrast to just 5% of employees.
More than two-thirds of employees in Hong Kong do not have a favourable view of the corporate culture of their employer, with one-third describing it as "weak" or "very weak." In contrast, 66% of companies surveyed believe their corporate culture is "strong" or "very strong."
Emphasising the potential for Hong Kong based companies to embrace a more modern approach, 39% of employees said their ideal workplace culture would be "supportive" and almost one in four said "dynamic."
Generation Z's progressive thinking
81% of employees said a strong corporate culture was "important" or "very important" in choosing to join or remain at a company, ranking it the 4th most important factor out of 28. However, money still talks, with 89% of employees saying it is the most important factor.
Demonstrating a shift towards progressive thinking, 80% of companies view strong corporate culture as the most important factor in retaining and attracting talent, marginally ahead of annual leave and salary (both 78%). This prescience could mark a growing understanding of the changing behaviours and attitudes of Generation Z, who placed corporate culture on a par with salary (both 84%). The youngest working generation placed far greater emphasis on diversity and inclusion (83%), equal gender pay (81%), flexibility to work from home (81%), and CSR credentials (78%) than all other age groups. In contrast, only 63% of other age groups viewed CSR credentials as an important factor.
Health and equal wealth
Looking at what changes companies should prioritise in the next 12-24 months, employees highlighted improving health and safety (16%), introducing equal pay (16%), reducing working hours (12%), and improving insurance and wellness packages (9%). Generation Z felt particularly strongly about introducing equal pay, with one in four ranking it the top priority.
On what initiatives could be implemented by Hong Kong's Labour Department in the next 36 months, employees proposed standardising working hours (48%), increasing the minimum wage (41%) and introducing a statutory right to request flexible working (40%).
"The changing attitudes of modern-day employees are pushing companies to reassess corporate culture in order to attract and retain the best talent. With employment disputes on the rise, companies that do not have adequate policies in place to address both traditional and emerging issues, or that simply aren't communicating those policies on a regular and timely basis, are more susceptible to legal action as employees increasingly exhibit zero tolerance for unethical or discriminatory behaviour", Elsie Chan, Partner in Deacons' Employment and Pensions practice added.
"As the survey demonstrates, introducing equal gender pay, tackling long hours and ensuring that employee wellbeing is nurtured, are demands that cannot be ignored. Strengthening corporate culture is not just good for staff morale and for driving productivity, it is fast becoming a legal imperative."


---

DORDA Supported Warburg-HIH Invest in the Sale of an Office
DORDA's real estate law experts supported Warburg-HIH Invest Real Estate (Warburg-HIH Invest) in the sale of a multi-storey office building in Vienna-Simmering, with a floor area of around 14,000 square metres, to a Luxembourg real estate fund.
DORDA partner and head of the real estate practice group Stefan Artner advised the German Warburg-HIH Invest Real Estate (Warburg-HIH Invest) on the sale of the office property in Vienna acquired in 2015. He was supported by the associates Agnes Beck and Markus Buchleitner. The sale took place in a limited bidding process. The transaction was concluded in the form of a share deal.
The eight-storey office building was constructed in 2002 and offers a total area of about 13,830 square meters and 147 additional underground parking spaces. It is located in the eleventh district of Vienna, at Brehmstrasse 14, and is thus conveniently situated near the so-called Gurtel, the motorway A23 Sudosttangente, and Vienna's main railway station. The main tenant is the Republic of Austria (Federal Ministry of Finance). The average lease term is roughly ten years.
Achieving the goal through strategy
"We made the strategic decision to sell, as the current positive market environment enabled us to achieve an increase in value compared to the total investment costs at the time of acquisition at the end of 2015", explains Matthias Brodeßer, Head of Transaction Management International at Warburg-HIH Invest. "We are very pleased that - despite the current corona crisis situation - we were able to successfully close this transaction with our long-standing client Warburg-HIH Invest. We would like to thank everyone involved for their flexibility and cooperation in the transaction during these challenging days," says Stefan Artner, who heads DORDA's multi-award-winning real estate practice group. "The increasing importance of digitalisation and legal tech in the handling of transactions is once again becoming apparent".
About Warburg-HIH Invest
Warburg-HIH Invest Real Estate (Warburg-HIH Invest) from Germany is a leading investment manager for real estate in Europe. With ten locations in Europe, it develops real estate and investments throughout the continent and is able to identify real estate opportunities early on and implement them timely thanks to vast experience, proximity to real estate markets and an excellent network.

*Independent attorney at law in cooperation with Karanović & Partners

---
A & L Goodbody Advises on Seventh Wind Farm Acquisition for Greencoat
Our Belfast office recently advised Greencoat UK Wind on its acquisition of the Slieve Divena II wind farm from SSE Renewables - the seventh wind farm we have purchased for Greencoat in the last six years.
Valued at £51m, the deal marks the highest value wind farm acquisition in Northern Ireland so far this year and adds to Greencoat's expanding portfolio of wind farms located across the province, including six in Co Tyrone, two in Co Fermanagh and one in Co Londonderry.
Our client Tim Ingram, chairman of Greencoat UK Wind explained: "Slieve Divena II is a high quality, ROC-accredited asset sitting alongside our Slieve Divena wind farm and is a natural addition to our portfolio of operating UK wind farms, which now has a net generating capacity of almost 1GW."
Mark Stockdale, ALG energy partner in Belfast, said: "This acquisition of the eight turbine Slieve Divena II is a great addition to the 12 turbines at neighbouring Slieve Divena I, which we also acquired for Greencoat from SSE in 2017."
"This deal is the latest in what has been a particularly active 12 months for the energy industry in Northern Ireland. At ALG, we would expect to see further activity and consolidation as projects which were commissioned before the ROC subsidy closed in 2018 are now brought to market."


---
Springboard has Advised Livingbridge Portfolio Company Brainlabs on the Acquisition of International Agency Distilled
Springboard has advised Livingbridge portfolio company Brainlabs on the acquisition of international agency Distilled.
Distilled is an SEO agency with offices in London, Seattle and New York. It is made up of industry leaders who speak at conferences around the globe. Distilled has also established its own prominent international conference, SearchLove (which will continue running in San Diego, New York, and London).
Distilled's Optimisation Delivery Network (ODN) SEO A/B testing product was demerged during the process and is set to run as an independent business 'SearchPilot' which will continue to work closely with Distilled moving forward.
Brainlabs, which was backed by Livingbridge in 2019, is a digital marketing agency and PPC technology provider. Using data and automation, Brainlabs drives growth for some of the world's foremost brands, in paid search, programmatic, paid social, CRO and analytics. It has grown its headcount to 250 people in just eight years, placing it in the Financial Times fastest-growing companies ranking and Sunday Times Tech Track. Brainlabs has offices in London, Austin, New York, and Los Angeles.
This acquisition represents Brainlabs first since Livingbridge invested and enables it to significantly expand its service offering and is an important first step towards realising its strategic vision of the agency model of the future: no silos, no departments, just brilliant teams centered around clients - to deliver a best-in-class service.
Springboard Partner Justin Sparks, Director James Bailey, and Assistant Director Jamie Berry advised Brainlabs on the transactions. Justin commented "We are delighted to have delivered this first strategic acquisition for Brainlabs. This was a relatively complicated transaction requiring a demerger, acquisition, and agreement, of an ongoing collaboration arrangement. We are delighted to have facilitated such a complex but ultimately value-enhancing series of deals. The partnership of Brainlabs and Distilled is hugely exciting, we look forward to seeing them thrive".
THE CLIENT ON SPRINGBOARD
"Without Springboard we would not have made this complex deal actually happen! It was a huge effort to get this across the line but worth it in the end!" Alistair McCann, CFO Brainlabs
ABOUT SPRINGBOARD
We are a market-leading independent-minded corporate advisory firm focused on providing strategic, commercial and financial advice and support to a range of clients. We focus exclusively on the following services:
Acquisitions - supporting corporates and management teams - identifying targets and executing deals
Disposals - Full or partial business sales and exits
Raising finance - working capital or development capital - typically debt or private equity/venture capital
Management / Retained advisory - strategic, commercial and financial support
The parties have not disclosed the value of the transaction, but it is one of the most expensive acquisitions for the KMV Group.


---
Asters Advises Green Genius on the Construction of a 14 MW Solar Power Plant in Ivano-Frankivsk Region
Asters acted as a legal counsel to Green Genius, a renewable energy company, part of Modus Group international holding, in connection with the construction of 14 MW solar power plant in the village of Zalukva (Ivano-Frankivsk region, Ukraine).
The solar power plant in Zalukva was launched on 27 November 2019. This is the first solar power project implemented in Ukraine by Modus Group. The project was delivered within 6 months. Over EUR 11 million were invested in the construction of the solar power plant.
"We aim to become one of the major renewable energy project developers in Europe, and we see great potential in Ukraine. By providing clean and green energy to this market, we also contribute to the strengthening of Ukraine's energy independence", says Ruslan Sklepovic, Board Member of Modus Group responsible for renewable energy area.
Asters' project team included Partner Yaroslav Petrov, Counsel Anzhelika Livitska, Senior Associate Marta Halabala, and Associates Olena Sichkovska and Olena Yasentiuk.


---
Shepherd and Wedderburn Corporate Finance Team Advised on Deals with an Aggregate Value of £6.03 Billion in 2019
Shepherd and Wedderburn's corporate finance team advised on deals with an aggregate value of £6.03 billion in 2019.
The team, which was named Corporate and Commercial Team of the Year at the 2019 Scottish Legal Awards, advised on 85 deals globally in the year to December 2019, including a number of notable clean energy and technology-led transactions.
Clean energy deals included:
Acting for BayWa r.e. UK in the sale of Tralorg Wind Farm, an eight-turbine wind farm in South Ayrshire, to a newly incorporated company within the RPMI Railpen group;
Acting for Forsa Energy Limited in the sale of its Scottish onshore wind portfolio to BayWa r.e. UK Limited by way of the sale of the shares in its wholly owned subsidiary Forsa Energy (UK) Limited; and
Acting for Viking Energy Shetland LLP in connection with the restructuring of Viking Energy Wind Farm LLP.
The firm also advised on technology/financial technology (fintech) deals including:
Acting for satellite broadband provider Bigblu Broadband plc on the £17 million demerger of its fixed wireless broadband subsidiary to a new company, QCL Holdings Limited, supported by a new revolving credit facility from HSBC UK Bank plc;
Acting for the shareholders in Scottish data analytics company deltaDNA in its sale to US-based game platform developer Unity Technologies;
Acting for TVSquared Limited, a leader in TV attribution, in connection with its Series C funding round led by West Coast Capital;
Acting for Scottish Enterprise in a £4.5 million further funding round into personal finance application Money Dashboard; and
Advising Scottish Enterprise in respect of its further investment into Symphonic Software Limited, an Edinburgh-based provider of access management software.
Corporate deals activity spanned a broad range of sectors in 2019, also including food and drink, funds and capital markets, media, hospitality and leisure, life sciences, healthcare, manufacturing and engineering.
Other notable deals completed in 2019 included:
Acting for Hillhouse Capital Management Limited in its purchase of Scotch whisky and white spirits producer Loch Lomond Distillery Group;
Acting for S2G Ventures in the Series A financing of Intelligent Growth Solutions, a provider of Agritech solutions;
Acting for Laird Investments (Pty) Limited in making a mandatory offer for Rangers International Football Club plc, under Rule 9 of the Takeover Code and as required by the Takeover Appeal Board's decision of 30 March 2017;
Assisting regenerative medicine company Collagen Solutions Plc with a strategic investment, placing and open offer raising £5.96 million;
Acting for Scottish Enterprise in respect of a £9 million private equity investment into wearable health tech firm Current Health Limited, alongside Par Investment group, MMC Ventures Limited and others; and
Acting for a private individual in connection with the sale of shares in The Kilmarnock Football Club Limited and The Park Hotel Ayrshire Limited.
Commenting on 2019 corporate deals, George Frier, who leads Shepherd and Wedderburn's corporate finance team, which is top ranked in both the leading independent legal directories, said: "Our team had another very busy year, working on some of the largest and most notable transactions of 2019, including some requiring an innovative approach to complex regulatory and corporate structures.
"Activity was led by overseas investors and corporates looking to Scotland and the wider UK market for good quality acquisitions and investment opportunities, notably in the tech/fintech space, which remains particularly buoyant."


---
Heuking Kuhn Luer Wojtek Advises on Sale of Moderne Befestigungselemente GmbH to Publicly Listed SFS Group AG
With a team led by Dr. Oliver Bottcher from its Cologne office, Heuking Kuhn Luer Wojtek advised the shareholders of Moderne Befestigungselemente GmbH on the sale of the company to SFS Group AG. The sale served to secure corporate succession.
MBE is a leading provider of painted fasteners for high-quality building facades. It primarily supplies specialist retailers in Germany with painted fastening systems for curtain-type, ventilated exterior wall coverings. In addition to its strong and long-standing customer relationships with specialist retailers, MBE has vast expertise in painting technology and differentiates itself on its very quick response and delivery times.
The buyer is SFS Group AG, headquartered in Heerbrugg, Switzerland, and listed on the SIX Swiss Exchange. SFS is a global leader in mechanical fastening systems, precision parts, assemblies, and logistics systems. The group employs more than 10,000 at over 80 sites worldwide and generated sales in excess of CHF 1.7 billion in 2018.
The Heuking team advised the sellers comprehensively from structuring the transaction to the contractual documentation to closing and notification of the antitrust authorities.
Counsel to Moderne Befestigungselemente GmbH
Heuking Kuhn Luer Wojtek:
Dr. Oliver Bottcher (Lead),
Kristina Schneider, LL.M. (both Corporate), both Cologne
Dr. Frank Baßler (Real Estate), Stuttgart
Fabian G. Gaffron (Tax), Hamburg
Beatrice Stange, LL.M. (Antitrust),
Christoph Hexel (Employment), both Dusseldorf


---

QIL+4 Abogados Advises Advertising Giant, WPP Group, in Purchase of Guatemalan XumaK, a High-End Digital Marketing Corporation
Xumak acquisition by Wunderman Thompson, part of WPP Group, marks a milestone in the history of the Guatemalan Mergers and Acquisitions digital marketing.
The acquisition of Guatemalan Xumak by WPP Group breaks ground in the local M&A market through the acquisition of a digital marketing corporation based in Guatemala acquired by a global entity.
QIL+4 ABOGADOS, led by partner Marcos Ibarguen, senior associate Melissa Echeverria, Ignacio Grazioso and Javier Castellan, assisted WPP Group in the acquisition of XumaK and the closing of the operation was announced on February 12th, 2020
WPP Group is a global leader in advertising and digital marketing solutions, with more than 130,000 employees distributed across 113 countries.
Xumak is a software solutions and Adobe Experience Manager (AEM) services provider, leader in Latin America, that helps its clients to digitally transform their businesses.
Founded in 2004 by Marcos Antil, XumaK's headquarters are based in Miami, Florida, with two development centers in Guatemala and Colombia. The company employs around 60 people and has reached a turnover of up to US $ 13 million annually.
Marcos Antil is known and admired in Guatemala and Central America, for his history of success despite all the adversities faced in his life. Member of a Guatemalan family that fled violence during the armed conflict in its country , Marcos built his company from scratch and took it to the top of digital marketing services. His life experiences are shared in his book called: "Migrante" (Immigrant).
The acquisition of XumaK by Wunderman Thompson, is part of WPP Group business strategy to deepen its technological offer around the globe. Marcos Antil will remain CEO of XumaK.
Guatemalan Counsel to WPP Group
QIL+4 Abogados
Marcos Ibarguen, Leading partner
Senior Associates:
Melissa Echeverría
Javier Castellán
Ignacio Grazioso


---
Beccar Varela Advises Italgas in Acquisition of Raizen Gas
On January 31, 2020, Raizen Gas SA, a company dedicated to the business of fractionation, commercialization and distribution of liquefied petroleum gas (LPG), advised by Marval O'Farrel Mairalfue acquired by Italgas SA The value of the operation is confidential.
The transaction makes Italgas, advised by Beccar Varela, one of the main players in the commercialization and distribution of LPG.
The transaction also involved the negotiation of supply agreements to provide Raizen Gas S.A. butane and propane. The transaction must have the approval of the National Commission for the Defense of Competition in Argentina.
The transaction involved the participation of Citibank NA, Buenos Aires Branch, with the advice of Tito Livio Venturini.led by partner Agustin Waisman and associate Tomas Lopez Bisso.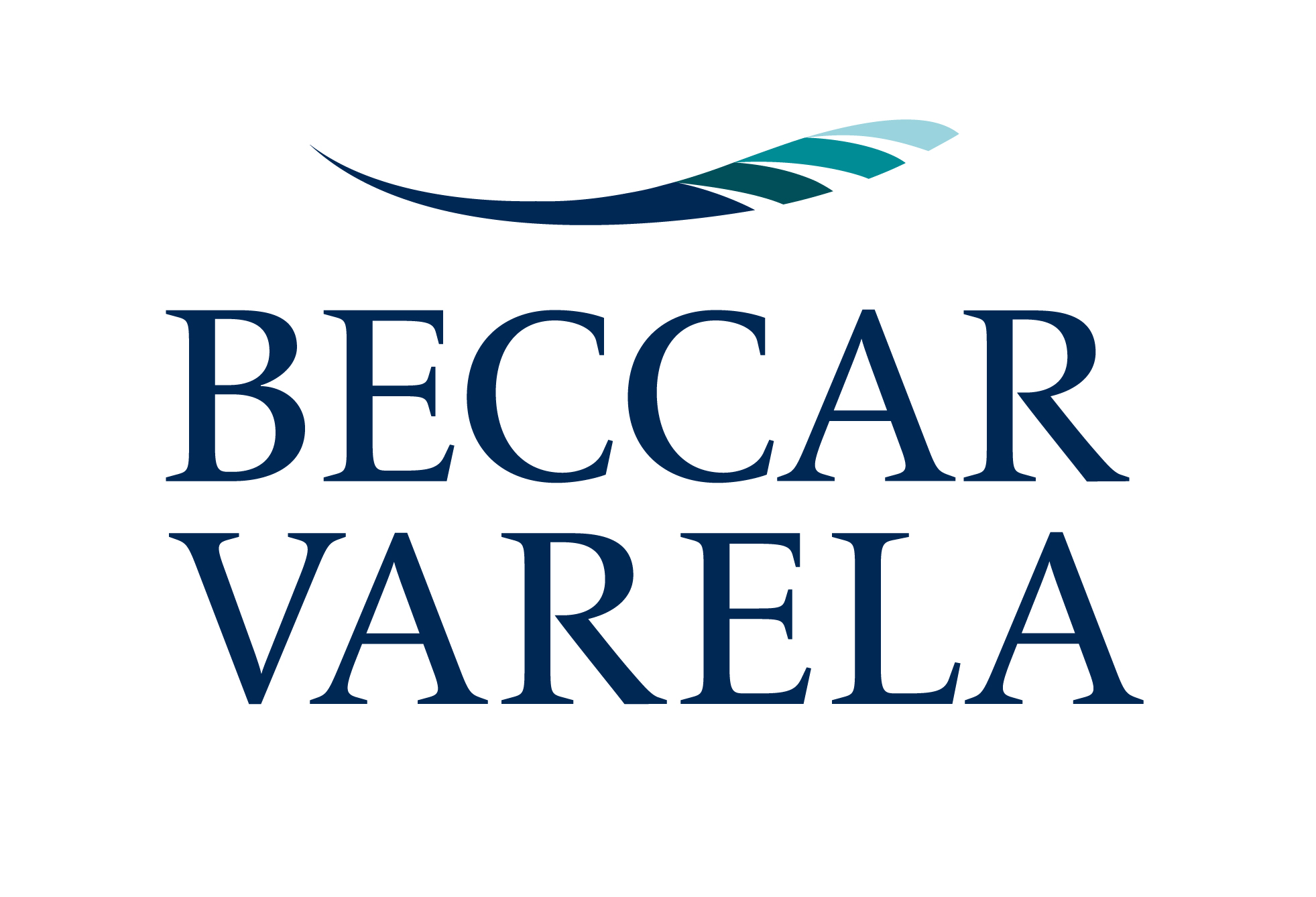 ---
Carey advises Brookfield in Sale of 33% Stake of Toll Roads Autopista Vespucio Norte and Tunel San Cristobal
Chilean fund manager CMB and French investment company Ardian purchased a minority stake in two toll roads in Santiago.
The seller, U.S. asset management company Brookfield Infrastructure Partners relied on Carey for the deal, which closed on 6 February, 2020. The value of the deal remains confidential.
The transaction gave CMB and Ardian a 33% joint stake in the Vespucio Norte Express and Tunel San Cristobal toll roads.
The Vespucio motorway forms a 29-kilometre loop around the capital, connecting a wider network of roads to key locations including the city's international airport Arturo Merino Benitez. Meanwhile, the 4-kilometre-long tunnel San Cristobal allows vehicles to pass under the 880-metre Cerro San Cristobal hill in the city centre, linking Santiago's financial district of Providencia with the northern suburb of Huechuraba.
Counsel to Brookfield Infrastructure Partners included Carey Partners Salvador Valdes and Cristian Figueroa, and Associates Arturo Poblete and Loreto Joannon.


---
Morgan & Morgan Advised Minera Cerro Quema in Connection with a Credit Facility for an Amount of up to US$125 Million
Morgan & Morgan advised Minera Cerro Quema, S.A. as guarantor of a credit facility granted to its holding company Orla Mining Ltd. (TSX: OLA) by Trinity Capital Partners Corporation and certain other lenders with respect to its previously announced US$125,000,000.00 project finance facility for the development of the "Camino Rojo" Oxide Gold Project located in Zacatecas, Mexico. The Credit Facility was arranged by Trinity Capital and includes a syndicate of lenders led by Agnico Eagle Mines Limited, Pierre Lassonde and Trinity Capital, creating key alignment between debt and equity holders who will support the Company's development going forward.
Partner Roberto Vidal represented Morgan & Morgan in this transaction.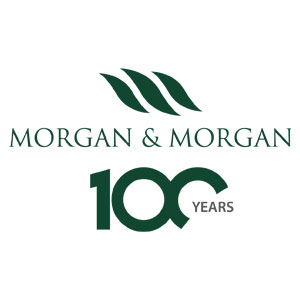 ---

Patterson Belknap Webb & Tyler LLP Secures Case-Ending Win for Medical Device Manufacturer in Anti-Diversion Trademark Case
On March 24, 2020, Patterson Belknap Webb & Tyler LLP secured a case-ending victory for our client, a medical device manufacturer, in the U.S. District Court for the Eastern District of New York. The defendant was sanctioned for perpetrating fraud on the court by withholding information and relevant documents in bad faith during discovery, as set forth in Judge Lois Bloom's Report and Recommendation in May of last year. Judge Carol Bagley Amon adopted Judge Bloom's Report and Recommendation, granting our client's motion for sanctions and entering a default judgment against the defendants. Judge Amon also denied defendants' request for interlocutory appeal.

To read press on the case, click here.

---
Lavery Facilitates a Partnership Between Soccer Québec and the Montreal Impact
In January, Soccer Québec and the Montreal Impact announced a partnership to boost the popularity and quality of Québec soccer.
Lavery had the opportunity to support Soccer Québec in reaching this agreement, which is the first in Canada between a professional soccer club and a provincial sporting federation.
The main subject of this agreement is the long-term acquisition of Soccer Québec's commercial and marketing rights by the Montreal club until the FIFA World Cup in 2026 in North America. This will allow Soccer Qué bec and the Impact to join forces to promote and support the continued growth of soccer in the province.
The Lavery sports law team that counselled Soccer Québec was made up of Sebastien Vezina and Andree-Anne Perras-Fortin.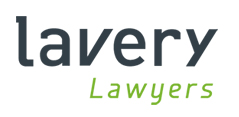 Click here to learn more.
---
Durham Jones & Pinegar Represents Align Financial Holdings, LLC In Its Acquisition of National Lloyds Corporation
Durham Jones and Pinegar Shareholder Joshua E. Little and his team represented Align Financial Holdings, LLC, an insurance holding company, in the acquisition of National Lloyds Corporation, a specialty property insurer, for approximately $150 million.
Align CEO Kieran Sweeney expressed his excitement about the acquisition saying, "We are excited to expand the number of talented people on our team and to add meaningfully to our agency operations through the acquisition of National Lloyds. We look forward to working with their impressive network of agents to serve their customers in new ways, building on the companies' established legacy of success. During the course of its 70-year history, National Lloyds has built excellent product offerings in the specialty personal property marketplace. We believe Align's unrelenting focus on superior underwriting, delivering quality specialty insurance products and using advanced technologies to enhance the customer experience, coupled with our relationship-based culture, will be a perfect fit for National Lloyds' employees, clients and independent agents. We look forward to working with them all to position the company for future growth and success."
About Align Financial Holdings, LLC
Headquartered in San Diego, California, Align Financial Holdings, LLC is an insurance holding company that was founded in 2003 and owns and operates leading specialist program underwriting managers. The company's subsidiaries include: Align General Insurance Agency, LLC, a specialty casualty general insurance agency; Catalytic Risk Managers & Insurance Agency, LLC, a leading independent program underwriting manager of property catastrophe insurance products in the U.S.; and Deposit Choice, a national provider of surety bonds and insurance products to the multifamily housing industry.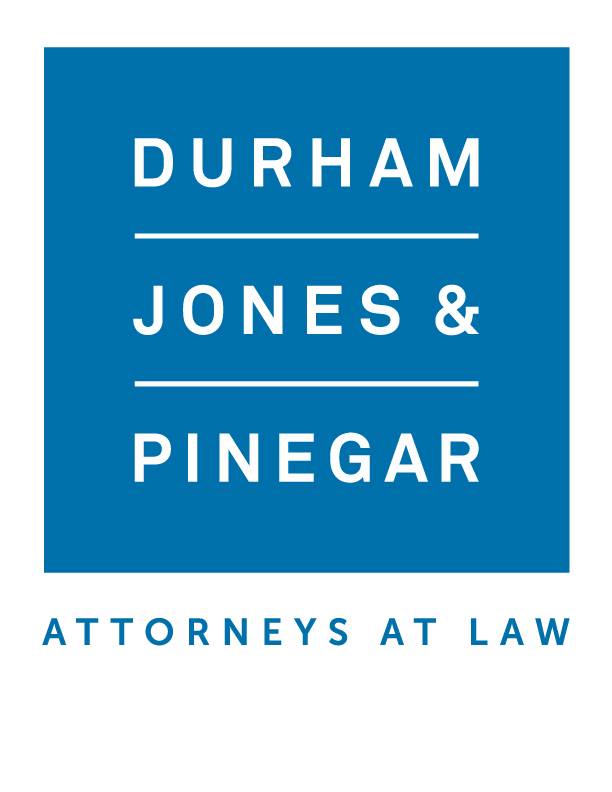 ---
Dykema Successfully Defends KIA Motors in Product Liability Suit
Dykema, a leading national law firm, successfully defended Kia Motors America, Kia Motors Corporation, and Kia Motors Manufacturing Georgia (collectively, "KIA") in a product liability case in the Superior Court of Los Angeles. After a 17-day trial, and after deliberating for just 90 minutes, on February 13, 2020, a jury returned a defense verdict in favor of KIA. Plaintiffs were seeking more than $87M in damages. In May 2018, plaintiffs filed an instant action claim against KIA following an automotive accident that occurred in May 2017 involving a 2016 Kia Optima. Plaintiffs later filed their Second Amended Complaint (SAC) asserting causes of action for Strict Product Liability, Negligence, and Wrongful Death. In total, plaintiffs sought damages of $87.7 million.
Plaintiffs contended that issues with the Kia Optima's power steering caused the loss of driver control. However, the jury determined that KIA was not responsible for any damages occurring in the accident. "We were pleased by the jury's decision that found KIA not liable for this unfortunate accident," said Mike Carey, a member of the Dykema trial team. "After a long and strenuous process for all parties involved, we are pleased with the outcome, showing that the 2016 KIA Optima is a safe, reliable vehicle that has no defects in its power steering system."
The Dykema team representing KIA was led by James Feeney and included Dommond Lonnie, Director of Dykema's Automotive Industry Group, Mike Carey, Co-Leader of Dykema's Mobility & Advanced Transportation Team, James Azadian, and Cory Webster.


---
Hunton Advises on Florida Power & Light Company $1.1 Billion First Mortgage Bond Offering
Hunton Andrews Kurth LLP advised the underwriters on an SEC-registered offering by Florida Power & Light Company (FPL) of $1.1 billion aggregate principal amount of First Mortgage Bonds, 2.85% Series due April 1, 2025.
FPL was incorporated under the laws of Florida in 1925 and is a rate-regulated electric utility engaged primarily in the generation, transmission, distribution and sale of electric energy in Florida. FPL is the largest electric utility in the state of Florida and one of the largest electric utilities in the U.S. At December 31, 2019, FPL had approximately 27,400 MW of net generating capacity, approximately 75,400 circuit miles of transmission and distribution lines and approximately 661 substations. FPL provides service to its customers through an integrated transmission and distribution system that links its generation facilities to its customers. At December 31, 2019, FPL served more than ten million people through more than five million customer accounts. FPL's service territory covers most of the east and lower west coasts of Florida.
The Hunton Andrews Kurth team included Steve Friend, Patrick Jamieson, Michelle Chan, Shelby Stanton and Mae Ji. Robert McNamara and Tim Strother provided tax advice.


---
Pellerano & Herrera Counsels Underwriters in €2.8 Billion Altice Bond Offering
Pellerano & Herrera acted as local counsel to the underwriters in a €2.8 billion bond offering of Altice Financing, S.A.. The legal team was led by partner Carolina Leon and senior associate Maria Montero. The firm's work included the review of the purchase agreement, Offering Memorandum Disclosures, relevant diligence documents, and Indenture, as well as general legal assistance for the closing of the local deal.
In this transaction, Altice Europe N.V. successfully priced and allocated €2.8 billion of new Senior Secured Notes at Altice International following significant excess demand:
- €2.2 billion (equivalent) of 8-year euro and dollar Senior Secured Notes due 2028 with a weighted average cost on a fully euro swapped basis of 3.06%; and,
- &euro:600 million of 5-year euro Senior Secured Notes due 2025 with a cost of 2.25%.
These Senior Secured Notes are the lowest coupon debt ever raised by Altice International. The proceeds from this transaction will be used by Altice International to refinance in full its €500 million and US$2,060 million 2023 Senior Secured Notes and US$400 million 2024 Senior Notes. In parallel, €2.351 billion of proceeds from recent disposals and cash available on balance sheet will be used to permanently repay debt of €500 million at Altice Luxembourg and €1.85 billion at Altice International (including €250 million, 9.0% Senior Notes due 2023 it called for redemption in December 2019). Total annual interest savings pro forma for this transaction are €187 million, through both average cost and debt reduction. This refinancing transaction further strengthens Altice Europe's liquidity profile. The average maturity of Altice International debt capital structure, prior to the permanent debt repayment, has been extended from 5.4 to 6.9 years.
Financial institutions that participated in the transaction were: J.P. Morgan Securities LLC, Credit Suisse Securities (Europe) Limited, J.P. Morgan Securities PLC, Barclays Bank PLC, Barclays Capital Inc, BNP Paribas, Citigroup Global Markets Limited, Credit Agricole Corporate and Investment Bank, Deutsche Bank AG, London Branch, Goldman Sachs International, ING Bank N.V., London Branch, Morgan Stanley & Co. International PLC, Nomura International PLC, RBC Capital Markets, LLC, RBC Europe Limited and Societe Generale.
Vinson & Elkins RLLP served as counsel to the underwriters and lenders in the United States, Ropes & Gray as US counsel to Altice and Castillo & Castillo assisted Altice Financing, S.A. in the Dominican Republic.
Pellerano & Herrera is the exclusive member firm in the Dominican Republic for Lex Mundi - the world's leading network of independent law firms with in-depth experience in 100+ countries world, and for World Services Group (WSG) -- the premier, globally recognized network of leading legal, investment banking and accounting firms serving 150+ jurisdictions worldwide.




WANT TO CONNECT?