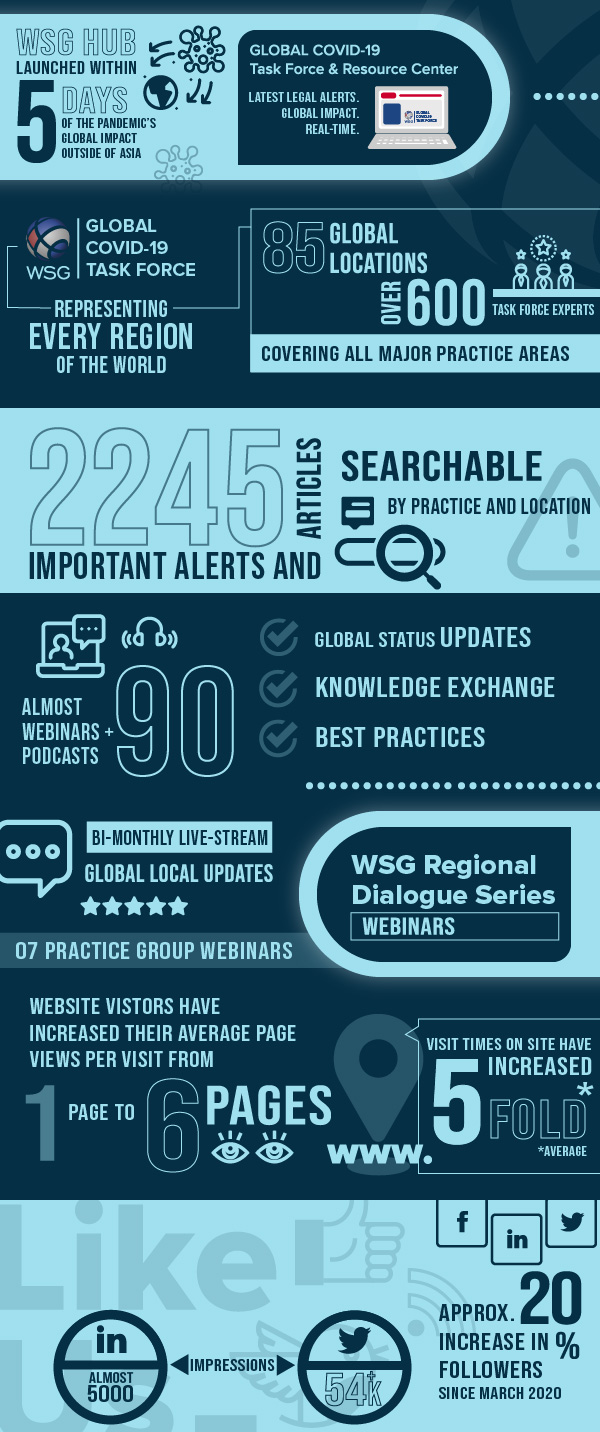 As the COVID-19 pandemic continues to greatly impact the world, providing value and resources through digital connectivity is more crucial than ever for businesses. As a testament to this, during this past quarter WSG and its members pivoted at a moment's notice and created the WSG Global COVID-19 Task Force and Resource Center, a critically important hub of global information using the direct ownership and management of WSG's proprietary platform and database.
This global hub continues to expand daily, thanks to our member contributors and experts who are providing real-time, critical information and analysis on impacts facing businesses during this time. With the click of a button, users have immediate access to over 2,000 news alerts and articles submitted by member firms that cover key legal topics globally, all of which can be searched by location and practice area. In addition, the WSG Global Task Force section provides access to individuals in every region of the world, each with its own robust, country-specific searchable page that includes a variety of informative webinars, podcasts, and live Google news feeds.
As we continue in this current third quarter, new features will be added to hub including increased functionality and interactive content. Through focused technology driven offerings and investments, WSG continues to provide the latest tools essential for offering true value and resources that go far beyond traditional networking and social organizations.


WANT TO CONNECT?