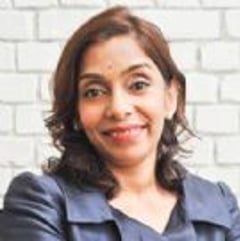 Jeyanthini Kannaperan
Partner

Practice Expertise
Arbitration & Mediation
Dispute Resolution
Regulatory Compliance & Enforcement
Areas of Practice
Arbitration & Mediation
Dispute Resolution
Regulatory Compliance & Enforcement
Restructuring & Insolvency
Profile
Datin Jeyanthini, heads of the Litigation Practice at Shearn Delamore. She has a busy litigation practice and appears regularly at hearings, trial and appeals at the High Court and the Appellate Courts. Datin Jeyanthini's principal areas of practice are banking, restructuring and insolvency, regulatory and compliance, land, commercial and corporate, landlord and tenancy disputes. Apart from acting in such disputes, she provides strategic legal advice on these matters, where necessary, working with teams from other practice group within the Firm. She has acted in a number of important cases that have been reported in the law journals. She also leads teams of lawyers from within and outside the Firm in many court appearances at the High Court and Appellate Courts.
Datin Jeyanthini who holds an LLB degree from the University of London was called to the Bar of England and Wales before returning home to Malaysia and pupillage in Shearn Delamore. She was admitted to partnership in 1997 and her years in practice are testament to her rich experience in the area of banking (including Islamic or Syariah banking and finance) trade finance and insolvency; enforcement of loan or security instruments and instruments of payments; receiverships; foreclosures; as well as liquidation, restructuring, rescue mechanisms and schemes of arrangement as well as in the area of commercial and corporate disputes.
Bar Admissions
► England and Wales (1985)
► Malaya (1986)


Education
► LL.B, University of London
► Barrister-at-Law, Gray's Inn
► Advocate & Solicitor, High Court of Malaya

Areas of Practice
Regulatory Compliance & Enforcement
Restructuring & Insolvency
Professional Career
Significant Accomplishments
► Asialaw Leading Lawyers (2014 - 2016) - "Leading Lawyer" in Dispute Resolution and Litigation
► Asialaw Leading Lawyers (2017 - 2019) - "Market Leading Lawyer" in Dispute Resolution and Litigation
► Asialaw Leading Lawyers (2020 and 2021) - "Distinguished Practitioner" in Dispute Resolution
► Asia Business Law Journal (2019) - one of Malaysia's Top 100 Lawyers
► Chambers Asia-Pacific (2010 - 2013, 2016 - 2021) - "Band 4" Lawyer in Dispute Resolution
► Chambers Asia-Pacific (2014 and 2015) - "Band 3" Lawyer in Dispute Resolution
► The Legal 500 Asia-Pacific (2010 - 2012, 2015 - 2020) - "Recommended Lawyer" in Dispute Resolution
Professional Associations
► Member, Malaysian Bar
► Member, International Bar Association (IBA)
► Member, Inter-Pacific Bar Association (IPBA)
► Member, International Chamber of Commerce - Malaysia's Committee on Banking Publications
Professional Activities and Experience
Datin Jeyanthini has acted in many important matters for clients who range from Financial Institutions, large conglomerates, accounting practices to international firms with interests in Malaysia. Some of the reported cases in which she has appeared include the following.
► LITIGATION
● Decision of the Federal Court confirming limitation period in foreclosure proceedings
▬ Appointed to represent a regional Bank in an appeal to the Federal Court against the Court of Appeal's decision applying Section 21(1) of the Limitation Act to foreclosure proceedings commenced under the National Land Code and holding that a 12-year limitation period applied for enforcement of a land charge beginning from the date when the right to receive the monies accrued. The Court of Appeal decision which set a precedent that was followed in subsequent decision of the Court of Appeal and High Court was contrary to a number of earlier decisions on the matter and created uncertainty on the position of limitation and statutory rights in rem of a Chargee. The Federal Court who have granted leave on a number of question of law did unanimously allowed the Appeal with 2 separate Grounds of Judgment delivered by YAA Tan Sri Ahmad Maarop and YA Dato' Rohana Yusuf (with whom YA Datuk Mohd Zawawi concurred) holding that:-
◘ The Limitation Act does not apply to proceedings (although a Chargee would be discouraged from sitting on his rights as failure to act in good time may assist in establishing cause to the contrary) (YA Dato' Rohana Yusuf); and
◘ Section 21 (1) Limitation Act applies to proceedings commenced by a Chargee to enforce an NLC Charge for a Order for Sale of Charged Land but the limitation period of 12 years runs from the Chargor's failure to comply with a Statutory Demand in Form 16D (YAA Tan Sri Ahmad Maarop).
● The first reported decision on enforcement of Musharakah Venture Financing documents for substantial project development involving large tracts of State Land
▬ Acted for the Bank in a number of proceedings arising from non-payment of various Islamic Financing Facilities granted to a customer and its related parties for project development of State Land and the Bank's enforcement of its debenture. The customer mounted a number of challenges against the Bank ranging from challenging the Bank's authority to avail the Financings and enforce the debenture to suggesting that Financings availed shortly after an earlier Musharakah Venture Facility was in breach of the Musharakah Venture Facility and the partnership intended therein.
▬ The scope of the Musharakah Venture Facility and its effect vis-a-vis subsequent financing availed by the Bank proceeded to trial at the High Court and the Bank's claim against the customer and its guarantors was allowed with substantial costs. The High Court Judge agreed that the Musharakah Venture Facility was irrelevant to the subsequent Financings and the limited partnership did not extend to defeat the action.
● The first matter to be decided by the Court of Appeal on the then new judicial management provisions in the Companies Act 2016.
▬ Represented a regional Bank in the successful enforcement of its Debentures and appointment of Receivers and Managers ("R&M") over 2 Companies (a Customer and a Security Party on various Financings availed by the Bank) and in securing Judgment. The Companies judicial management application (filed after failed application to restrain the Bank from enforcing its Debentures and/or the R&M from acting), relied on contentions that a judicial management order was necessary to ensure the survival of the Company as a going concern and a more advantageous realisation of the Companies' assets with public interest warranting the making of the judicial management order in order to preserve the interest of a State Government (a shareholder of one of the 2 Companies) and to prevent disruption of services provided to State Government Agencies and the public at large.
▬ The application was dismissed at the High Court although the Companies did obtain a stay pending Appeal. Appeals were lodged to the Court of Appeal and in the substantive appeal, the Court of Appeal recognised that the Companies had failed to adduce sufficient evidence of public interest and/or that the appointment of a Judicial Manager would assist the Companies' business as a going concern.
► ADVISORY
● Advised Mortgagee Bank in the sale of assets worth USD 44million to Icon Offshore / Ekuinas
▬ The above was attended to as a project together with partners from the Corporate and Shipping Practice Groups as part of a larger restructuring effort involving issues of priority, insolvency, mortgagee's rights in addition to complex sale of vessel issues envisioning simultaneous commissioning works during the sale process. A number of inter-conditional agreements were concurrently negotiated against the backdrop of Court Proceedings.
● Advising Financial Institutions in Restructuring Exercises brought about by recent Covid 19 Pandemic
▬ Retained to act and advise financial institutions with exposure of over RM100million in navigating relationships with large listed entities with interests in ports and the airline industry who have instituted Court and/or Central Bank assisted restructuring processes due to recent unprecedented economic turbulence. Issues considered and addressed include the effects of the Covid Act 2020, challenges to divisions of class of creditors and exploring super-priority arrangements in proposed schemes of arrangement.
Articles
Meet our Firms and Professionals
WSG's member firms include legal, investment banking and accounting experts across industries and on a global scale. We invite you to meet our member firms and professionals.