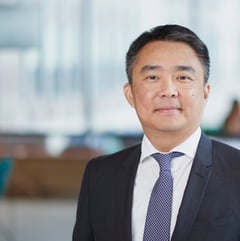 Practice Expertise
Insurance
Corporate
Litigation and disputes
Finance
Areas of Practice
Corporate
Finance
Insurance
Litigation and disputes
Profile
I have acted for several of Australia's major insurance companies and their clients in securities class actions, bushfire class actions, shareholder disputes, breach of warranty claims arising out of merger and acquisition (M&A) transactions, and claims against financial advisers and construction professionals.
Currently, I am editor-in-chief of MinterEllison's Insurance Contracts Act Handbook, now in its ninth edition. I enjoy this work, as it feeds my passion for insurance law and the insurance industry. I also enjoy training my clients on insurance law and policy issues.
Career highlights
Ingot Capital Investments v Macquarie Equity Capital Markets – defended an actuarial firm against allegations of misleading or deceptive conduct
Prepaid Services v Atradius Credit Insurance – acted for the insured in a claim under a trade credit policy requiring interpretation of the Insurance Contracts Act 1984 (Cth)
Fincorp Group – represented a director in Australian Securities and Investments Commission proceedings for an alleged breach of directors' duties
Forge Group – acting for a director in a Federal Court securities class action following the company's liquidation
2014 Parkerville bushfires in Perth – representing defendant landowner in class actions brought by neighbours
Defended claims against the head contractor in relation to a significant building in the Sydney suburb of Pyrmont
Acting for major financial institutions in matters arising from investor advice on superannuation, personal insurance, managed funds and gearing
Advising insurers on warranty and indemnity policies obtained to protect buyers and sellers in M&A transactions, including managing claims under those policies
Education
LLB, MBA
Professional Career
Professional Associations
Australian Insurance Law Association, Member
Australian Professional Indemnity Group, Member
Articles
Bushfire class actions: implications for electricity operators


A recent decision by the Court of Appeal in Western Australia has significant implications for electricity operators in relation to potential bushfire actions.

Are schools liable for the risk of harm in sporting activities?


We discuss a recent decision in the NSW Supreme Court and what this means for the liability of schools in relation to sporting activities.

Justice Beazley AO helps launch MinterEllison's Insurance Contracts Act Handbook


MinterEllison has released the tenth edition of its market-ing Insurance Contracts Act Handbook - a reliable and trusted reference in the insurance sector for 26 years.

Insurance Contracts Act handbook


With our Handbook, we aim to give you the tools you need to navigate and simplify a complicated legislative landscape, enabling you to fast track your work and you to successful outcomes.

Putting the brakes on costly internet defamation cases? The decision in Bleyer v Google Inc

Meet our Firms and Professionals
WSG's member firms include legal, investment banking and accounting experts across industries and on a global scale. We invite you to meet our member firms and professionals.