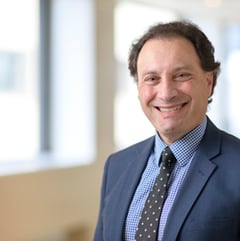 David Morfesi
Director, International Trade

Melbourne, Australia
Local Time: Thursday 04:34
Practice Expertise
Government
Intellectual Property
Competition and Market Regulation
Intellectual Property Disputes
Areas of Practice
Competition and Market Regulation
Government
Intellectual Property
Intellectual Property Disputes
Anti bribery and corruption
International Trade
Technology, Media and Telecommunications
Trade
View More
Profile
As the Director of MinterEllison's International Trade Group, I specialise in WTO law, free trade agreements, bilateral investment treaties, anti-bribery and corruption, sanctions, export controls, trade remedies, customs matters, regulatory matters affecting trade in goods and services, and a full range of intellectual property law and policy matters.
Prior to joining MinterEllison, I was a trade negotiator for the Office of the United States Trade Representative, in the Executive Office of the President, based in both Washington, DC and Geneva, Switzerland. In addition to US free trade agreement negotiations and serving as delegate to the WTO and UN organisations in Geneva, I represented the US as counsel and technical expert for WTO dispute resolution.
I have unique expertise to provide advice on a full range of domestic and international trade regulatory requirements, including free trade agreement negotiations, WTO compliance, and treaty implementation.
Career highlights
Advised a global agribusiness on the implementation of Australia's autonomous sanctions regime, and the adaptation their risk management and compliance system to meet the new requirements in light of their specific needs.
Advised a global beverage alcohol company on the export of organic wines to the EU, US, and Canada.
Counsel and adviser for WTO dispute resolution.
Provided a three-week training program in trade negotiation for the Ministry of Trade of Indonesia.
Delivered a course on import licensing for the APEC Secretariat.
Advised the Pacific Island negotiators during the PACER Plus negotiations.
Maintained an informational 'following brief' concerning ongoing free trade agreement negotiations, advising the client of the latest updates, their implications for the client's interests, and recommendations for next steps to assure optimal results for the client.
Developed and delivered a two-day technical assistance and training programme for a high-level government delegation from the Chinese Ministry of Commerce (MOFCOM) on Australia's trade remedies regime.
Developed, staffed, supervised and delivered a comprehensive international training program in Australia and Africa for African trade officials.
Developed and conducted training programs on geographical indications and regional branding for the Governments of Philippines and Indonesia.
Proposed, drafted and negotiated the only staff exchange agreement between a university and the WTO.
Advised an Australian Government statutory regulatory authority concerning international treaty obligations for which that authority was developed to implement and enforce.
Advised an international business software developer on issues regarding multi-jurisdictional international trade obligations, identifying and addressing existing risk, and developing internal risk management and compliance policies for the company.
Developed internal training on business integrity (anti-bribery/corruption) under Australian, UK and US laws for the Australian subsidiary of a European multinational company.
Advised a sovereign government's export promotion authority on the use of local agents in Australia in the procurement process at the State and Federal level.
Advised a sovereign government on international trade obligations concerning the protection and licensing of government controlled brands and logos.
Acted for a global energy, electronics and software company on the import and export of nuclear materials. Our role included advising on domestic and international regulatory frameworks, laws and regulations regarding the handling, transport, import and export of nuclear material and related technology in and out of Australia.
Provided advice to senior advisors at a major European private investment bank, and directly briefed the bank's institutional investors, concerning ongoing WTO dispute resolution and how its impact on the industry sector might influence investment positions in the short, medium and long term.
Advised on pending contract negotiations concerning implications under Australia's sanctions laws and regulations of the shipment of goods to Sudan, and how to mitigate risk and avoid liability while continuing to operate.
Advised a defence/dual-use goods producer on pending reform of Australian defence exports control laws and regulations.
Advised on domestic and international legal implications for a pending trademark application where plant variety protection in a foreign jurisdiction was cited against the applicant.
Education
LLM, JD, BSc
Areas of Practice
Competition and Market Regulation
Government
Intellectual Property
Intellectual Property Disputes
Anti bribery and corruption
International Trade
Technology, Media and Telecommunications
Trade
Articles
Supply chain solutions for critical minerals


Critical minerals are in demand as countries transition to renewables. But with only one supply chain, the future supply of critical minerals could be at risk. Findings from a recent workshop series shed light on what the regional solution may look like.

Australia, a savvy operator in international trade in Asia Pacific


Unlike traditional trading nations, who are increasingly cautious towards its trading partners, Australia remains wide-open to liberalised international trade.

That's the message MinterEllison's Director of International Trade, David Morfesi, will be sharing at the IBA Annual Conference, which commences in Sydney in less than a week.

Sanctions by Australia against Russia and certain Ukrainian regions


Australian and New Zealand autonomous sanctions, including recent Russia/Ukraine sanctions, have increasing scope and a broad reach. All businesses with financial or supply chain exposure to Russia need to consider the impacts.
Meet our Firms and Professionals
WSG's member firms include legal, investment banking and accounting experts across industries and on a global scale. We invite you to meet our member firms and professionals.