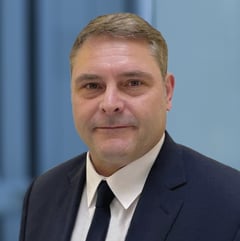 Grand Cayman, Cayman Islands
Practice Expertise
Areas of Practice
Banking and Finance
Corporate
Corporate Structuring
Fund Finance
Investment Funds
Joint Ventures
Mergers and Acquisitions
Private Equity Funds
Regulatory
Structured Finance and Securitisation
View More
Profile
Doug is counsel in the corporate and finance group of Carey Olsen in the Cayman Islands and advises on all aspects of corporate, commercial, finance and investment funds law.
While in private practice in Bermuda, he advised clients on a broad range of transactions, including financing, private equity, joint ventures, mergers & acquisitions and capital markets. As in-house Counsel, he has specialised in general corporate/commercial, banking, funds and regulatory compliance.
Areas of Practice
Banking and Finance
Corporate
Corporate Structuring
Fund Finance
Investment Funds
Joint Ventures
Mergers and Acquisitions
Private Equity Funds
Regulatory
Structured Finance and Securitisation
Professional Career
Significant Accomplishments
Doug attended the University of Strathclyde in Glasgow where he obtained both an LLB and BA degree.
Doug was formerly in-house Counsel with Citicorp Investment Bank in London; Jardine Matheson in Hong Kong; Global Crossing in Bermuda, Los Angeles & Dublin; and, while in Bermuda, he practiced with both Conyers and Appleby law firms. In the Cayman Islands, he was previously in-house with an international European Bank.
Doug was admitted as a barrister and attorney in Bermuda in 1991 and as an attorney-at-law in the Cayman Islands in 2021.
Recent Experience