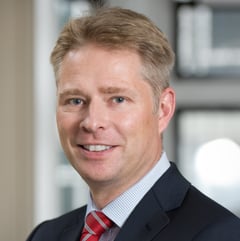 Birmingham, England
Local Time: Wednesday 16:50
Practice Expertise
Areas of Practice
WSG Practice Industries
WSG Leadership
Profile
Justin Sparks is a founding partner of Springboard Corporate Finance. Justin is responsible for the execution of investment banking transactions which include the sale, merger and acquisition of private companies together with supporting clients raise finance for acquisitions, development capital or working capital requirements.
Justin has in excess of 25 years experience and has been involved in the successful completion of international and United Kingdom transactions for companies in numerous sectors ranging from manufacturing and engineering, wholesale and distribution to healthcare and technology. In addition, Justin has been involved in restructuring projects, which range from providing strategic advisory services to under-performing companies or companies looking to make as step change in their business.
Education
Justin qualified as a chartered accountant with PwC in 1994 and is a member of the Institute of Chartered Accountants in England and Wales . Before setting up Springboard, Justin was a senior member of Ernst & Young's UK Transaction Advisory Services business unit and managed the Mergers & Acquisition team in the Midlands region.