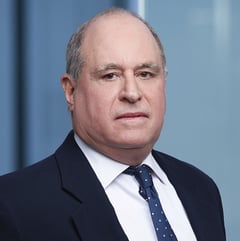 Practice Expertise
Corporate
Insurance Law
Corporate Structuring
Insurance Business and Intermediaries
Areas of Practice
Corporate
Corporate Structuring
Insurance Business and Intermediaries
Insurance Law
Mergers and Acquisitions
Regulatory
Restructuring and Insolvency
View More
Profile
Kent is counsel in the corporate team based in Bermuda. A specialist in corporate law, Kent's practice has a particular emphasis on insurance/reinsurance regulatory and transactional matters, segregated accounts, private equity investments, acquisitions, structured finance, securitisations, special purpose vehicle and owner-remote structures, corporate reorganisations, re-domestications, and other general corporate and commercial matters in local and cross-border multi-jurisdictional contexts.
Areas of Practice
Corporate
Corporate Structuring
Insurance Business and Intermediaries
Insurance Law
Mergers and Acquisitions
Regulatory
Restructuring and Insolvency
Professional Career
Significant Accomplishments
Kent joined Carey Olsen in February 2021 following 15 years at another offshore law firm in Bermuda.
Prior to pursuing law, Kent spent eighteen years in the insurance industry in various capacities involving all aspects of insurance, reinsurance and captive company operations with a primary emphasis on claims and underwriting.
Carey Olsen Bermuda Limited is a company limited by shares incorporated in Bermuda and approved and recognised under the Bermuda Bar (Professional Companies) Rules 2009. The use of the title "Partner" is merely to denote seniority. Services are provided on the basis of our current terms of business, which can be viewed at: www.careyolsen.com/terms-business.
Recent Experience