A New Hurdle in Prop. 65 Compliance: Inter-Supply Chain Information Requests
Published: August, 2018
Submission: October, 2018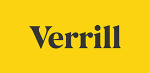 here and require warnings containing a greater level of specificity.


Some of the more significant changes prescribed for warnings include:



Listing full chemical names and the corresponding health risks for at least one chemical for each exposure found within the product. The state of California identifies chemicals requiring warnings on an ever-growing list, which can be found here.
Inclusion of the word "WARNING" in capitalized letters and bold font.
Inclusion of an equilateral triangle with an exclamation point inside the triangle. If the product label includes the color yellow, the triangle must also be yellow.
The revised regulations also provide use of a new warning known as an "on-product" or "short-form" warning. Use of the short-form warning can be advantageous, but also comes with additional requirements, such as font-size and use restrictions. Shipment of bulk products within the supply chain also triggers additional requirements.
While the development of compliant warnings has garnered much attention, industry professionals may not have anticipated the flurry of information requests currently circulating within supply chains in anticipation of the August 30 deadline. Primary responsibility for product warnings still rests with manufacturers, producers and importers. However, labeling responsibility also exists for other entities within supply chains, such as distributors and on-line retailers. This obligation is driving the latest hurdle in Prop. 65 compliance: inter-supply chain information requests.
Some of the inter-supply chain information requests are sophisticated and specific. For example, Amazon.com has developed a database where sellers are required to catalogue information, which demonstrates Prop. 65 compliance prior to posting an item for sale. Other distributors, however, are much less sophisticated, requesting a broad range of product information that goes well beyond what is necessary to comply with the revised regulations. While compliance is in the best interest of all parties, businesses need only supply the requisite information required to achieve compliance. Businesses should avoid the time consuming, costly, risky and unnecessary exercise of responding to overly broad requests that are most likely driven by an unfamiliarity with the revised regulations.
While the state of California retains enforcement authority for Prop. 65 compliance, attorneys using the statute's private attorney general provision threaten the lion share of suits against businesses. This segment of the California legal bar will undoubtedly be actively monitoring compliance with the upcoming deadline and firing out the next wave of demand letters to businesses across the country.
MEMBER COMMENTS
WSG Member:
Please login to add your comment.