ASIA PACIFIC
Weerawong, Chinnavat & Peangpanor Ltd. (Weerawong C&P) represented Bangkok Mass Transit System Public Company Limited (BTSC) on its issue totaling THB 22 billion (approximately USD 618 million) senior unsecured debentures in multiple tranches and with maturities up to 2026. The debentures were issued to finance the electrical and mechanical systems of the Green Line sky train extensions (north - south) and other BTSC investments. Bangkok Bank Public Company Limited, Bank of Ayudhya Public Company Limited, The Hongkong and Shanghai Banking Corporation Limited and Phatra Securities Public Company Limited acted as underwriters. The debentures were issued on 10 November 2016.
These are the first debentures issued by BTSC since its public offering of debentures in 2009, and were issued in a placement to institutional and high net-worth investors. The debentures are rated "A" with stable outlook by Tris Rating Co., Ltd. and "A(tha) with stable outlook by Fitch Ratings Thailand Limited.


---
SyCipLaw acted as borrower's counsel for AP Renewables, Incorporated (APRI), a unit of Philippine energy company Aboitiz Power, in the issuance of a landmark climate bond worth P10.7 billion ($225 million) for the Tiwi-MakBan geothermal power facilities.
The local currency bond is added to a direct P1.8 billion ($37.89 million) ADB loan, with the form of a guarantee of 75% of principal and interest on the bond. The use of credit enhancement for the bond shows ADB's strategy to support investments on infrastructure in Asia and the Pacific. This is the first climate bond issued in Asia-Pacific, and the first ever climate bond for a single project in an emerging market. It will be done in the Philippines with the backing of Asian Development Bank (ADB), and has been certified by the Climate Bonds Initiative.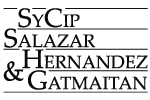 ---
Japanese heavy machinery manufacturer Hitachi Construction Machinery Co Ltd (Hitachi) has acquired H-E Parts International LLC and H-E Parts Australian Holdings LLC (collectively H-E Parts).
H-E Parts provides solution services to the mining, quarrying, heavy construction, and materials processing. It develops, manufactures, sells and repairs aftermarket parts for, among others, mining and construction machines in Australia, USA and other markets.


---
On January 5, 2017, China CITIC Bank Corporation Ltd. ("CITIC") and Fujian Baidu Borui Internet Technology Co., Ltd. ("Baidu") received approval from the China Banking Regulatory Commission ("CBRC") for the establishment of China CITIC Baixin Bank Corporation Ltd. ("Baixin Bank") in Beijing. As of now, Baixin Bank represents the first PRC direct bank to be established in the form of an independent legal entity. Pursuant to the CBRC approval, CITIC and Baidu are promoters of Baixin Bank, and they have subscribed to 1,400,000,000 and 600,000,000 ordinary shares, representing 70% and 30% equity ownership, respectively.
Baixin Bank will conduct its direct banking business as an independent legal entity, which is an achievement for CBRC's innovative pilot program that explores banks' business segments and proposes bank subsidiary reforms. The program will also lead to a new mode of financial development that is oriented towards "Finance + Internet". The establishment of Baixin Bank is notable not only as an innovative development in the banking industry in China, but also as an innovation in regulatory oversight.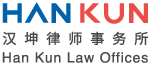 ---
EUROPE
National law firm Shoosmiths has advised Cambridge-based speech technology company, Speechmatics, on investments received from a range of investors to accelerate the commercial roll-out of its speech recognition products
Founded by chief technology officer Tony Robinson, the firm received investment from several sources, including technology venture capitalist IQ Capital; AI/machine learning specialist and technology investors Amadeus Capital Partners; and a number of technology investors including Laurence Garrett (Highland Capital Europe), Cambridge professor Ted Briscoe, a specialist in Natural Language Processing as well as co-founders of CSR, and former executive chairman at SwiftKey Richard Gibson.
Shoosmiths corporate partner, Alastair Peet and associate Alistair Hammerton advised the company on all corporate aspects of the deal. Shoosmiths has recently acted on other artificial intelligence investment deals, advising another client, venture capital firm Octopus Ventures on the sale of Swiftkey to Microsoft, amongst other AI exits.


---
Asters alongside with White & Case LLP (UK) acted as legal counsels to PJSC Ukrzaliznytsia, Ukrainian public railway company, in connection with restructuring of USD 500 million 9.5 per cent loan participation notes due 2018. The reprofiling includes exchanging of the 2018 notes for the new USD 500 million 9.875 per cent notes due 2021 and an amending of the loan agreement.
Asters advisory role included full legal support on Ukrainian law matters, assistance in negotiating and drafting transaction documents, registration of amendments to foreign loans with the National Bank of Ukraine, assistance in obtaining all necessary regulatory approvals, advising on banking and finance and other Ukrainian law matters.


---
A team led by Munich-based M&A partner Boris Dürr advised AL-KO GmbH on the acquisition of a majority stake in Steca Elektronik GmbH.
AL-KO's investment in Steca Elektronik by means of a capital increase will become effective January 1, 2017. As a strategic partner, AL-KO will take out a majority stake in the Memmingen-based electronic service provider. At the same time, the company founders, the Voigtsberger family, will continue to play an active role as shareholders.
Steca is a sought-after partner of industry for the development and production of electronic manufacturing services (EMS) and cable technology for a wide range of applications. The Memmingen-based electronics specialist's second pillar is in solar electronics with a focus on inverters for the rapidly growing segment of photovoltaic storage systems. Employing a staff of some 700 people at sites in Memmingen and in Bulgaria, Steca generates annual revenues of around EUR 70 million.


---
BOYANOV & Co. advised the lead manager of the largest corporate bond issue (€130 million) in Bulgaria. The issuer, Energo-Pro Varna, is a holding company of several large energy companies in Bulgaria, including the electricity distribution company in Northeast Bulgaria. Energo Pro Varna is a subsidiary of Energo Pro a.s., Czech Republic, one of the fastest growing energy groups in the EU.
The bonds, which have a 7-year maturity and are expected to be listed at the local stock exchange, have been subscribed by IFIs, banks, pension funds and asset managers. The proceeds will be invested in improving the network and quality of services of Energo Pro.


---
LATIN AMERICA
Estudio Beccar Varela advised Banco de Galicia y Buenos Aires S.A. and Grupo Financiero Galicia S.A. on the sale of Compañía Financiera Argentina ("CFA", better known by its brand "Efectivo Sí") and Cobranzas y Servicios ("C&S") to Galeno Capital S.A.U. and Julio Alfredo Fraomeni, owner of the private medicine group Galeno. Likewise, MBA Lazard participated as financial advisor.
The transaction, which took place on January 12th, is subject to the approval of the Central Bank and the Antitrust Commission, and implies the transfer of all CFA and C&S shares to the purchasers.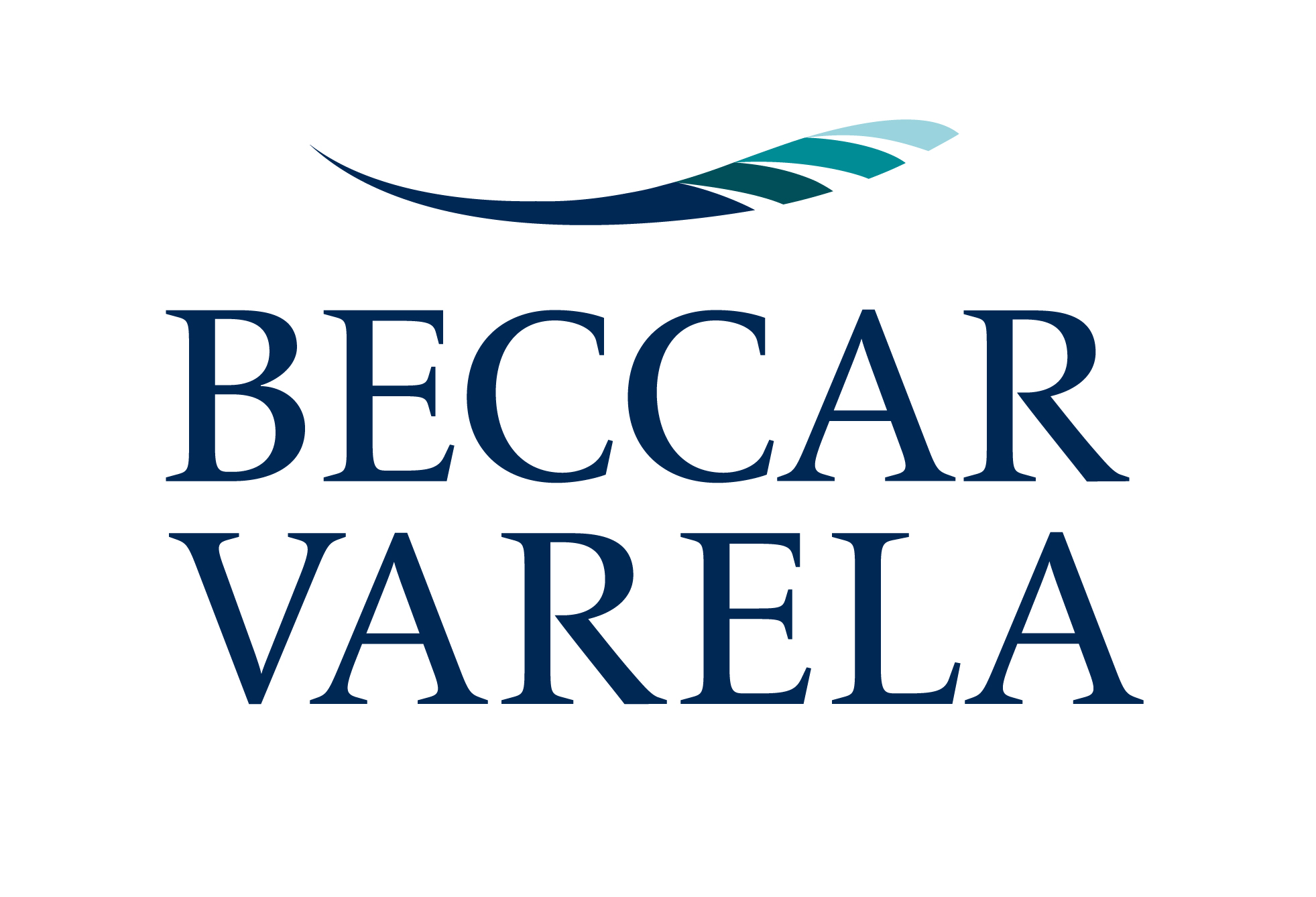 ---
Pellerano & Herrera represented J.P.Morgan Securities LLC in the US$1.200 billion bond offering by the Dominican State due 2027 at a 5.95% rate. Investment bank J. P. Morgan Securities LLC served as initial purchaser and Banco de Reservas de la República Dominicana as Co-Manager. Pellerano & Herrera's team was led by partner Luis R Pellerano and Ricardo Pellerano N., associate.
The sovereign bond issuance corresponds to this year's Financing Plan, duly consigned in Law No. 690-16, which approves the General State Budget for 2017 and will serve to finance this year's estimated deficit.


---
Morgan & Morgan is currently advising The AES Corporation, a worldwide developer of power projects, in the development of an integrated gas to power facility in the Telfers Islands in the province of Colon, at the North Coast of the Republic of Panama. The project consist of a 380MW net combined cycle gas-fired power plant and an onshore LNG import terminal with an 180,000 m3 storage tank, as well as the construction of power evacuation facilities to interconnect the generation plant with the existing electricity transmission network.
The firm's advice and participation consists of, among others, advising its client in several corporate and regulatory matters, infrastructure development matters, drafting of loan agreements before banking and financial entities, environmental law issues on land and surface rights, and every critical step related to this US$900 million project.


---
Three young Chilean biotechnologists managed to draw the attention of the German pharmaceutical giant Bayer Health Animal with its Milkeeper S product, which prevents or eradicates bacteria in animals and has been successfully used in the bovine industry.
Phage Technologies is a Chilean biotechnology company founded in 2009 by the Biotech engineers, Hans Pieringer, Diego Belmar and Nicolás Ferreira. The company has been incubated in the Science and Life Foundation of Dr. Pablo Valenzuela and supported by its Business Director, Cristián Hernández-Cuevas.


---
NORTH AMERICA/CARIBBEAN
A team of Haynes and Boone, LLP lawyers from three offices advised Rmax Operating, LLC, a market leader in building insulation technology for more than 37 years, in its agreement to be sold to Sika Corporation.
Rmax, a family-owned entity that is part of the Hart Group of companies, had more than $75 million in sales in 2016 and is a market leader in the production of polyiso insulation products for complete building envelope solutions.


---
Fredrikson & Byron acted as legal counsel to Securian Financial Group in its expansion into the Canadian market. Fredrikson represented the financial services company, which has more than $1.15 trillion of in force insurance and $64 billion in assets under management, in negotiating its pending $142 million acquisition of certain Canadian insurance, insurance distribution and technology businesses from ivari, a Canadian insurance company. Securian Financial Group and ivari have entered into a definitive acquisition agreement and the acquisition is expected to close in the first quarter of 2017.
Fredrikson's legal team was led by Ryan Miest, Zach Olson, Andrew Nick, Brett Roberts and Tiffanea Mulder.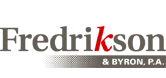 ---
Stout announced today that its client, American Grease Stick Company (d/b/a AGS), has been acquired by 3 Rivers Capital, LLC (3RC). Stout served as exclusive financial advisor to AGS in connection with this transaction.
AGS, founded in 1931, is the leading manufacturer of branded automotive fluid transfer lines and related products to the automotive aftermarket. The company, headquartered in Muskegon, Michigan with operations in the U.S. and U.K., sells to a world-class base of customers that include all of the largest aftermarket retailers, such as Advance Auto Parts, AutoZone, and Pep Boys, national hardware retailers, and a diversified mix of wholesalers and national, regional, and program group distributors. "We are excited about our partnership with 3RC. With their strategic support and capital, AGS can continue to be innovators in the market place while maintaining the highest level of service for our customers," said Logan Pitts, President of AGS.


---
Morris, Manning & Martin, LLP is representing Francisco Partners and SintecMedia in SintecMedia's planned acquisition of Operative Media, Inc. The combined company brings together TV and digital ad management for media companies and publishers worldwide.
SintecMedia is the world's leading television advertising management technology company. Their advanced TV advertising products maximize yield and streamline operations across direct and programmatic television advertising. SintecMedia systems are used by hundreds of the largest television media companies in the world, including NBCU, CBS, ABC, AT&T, STARZ, Star India, Seven Australia and Sky. Operative Media, Inc., is the global leader in digital advertising business management solutions for major media companies.