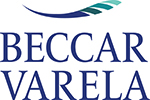 March, 2018 - Buenos Aires, Argentina
Zang, Bergel and Viñes and Beccar Varela advise on Grupo Frutarom's acquisition of Meroar and Meroaromas

On March 13, 2018, Frutarom reached an agreement with the shareholders of Meroar S.A. and Meroaromas S.A. in connection with the acquisition by Frutarom of a stake in these companies, representing 70% of the capital stock and votes for a purchase price of US$11,200,000. Frutarom is one of the world's 10 largest companies in the field of flavors and natural specialty fine ingredients. The group is expanding worldwide with the strategy to develop global activity in the field of fragrances. In Argentina, this expansion has been implemented through the acquisition of local leading companies as well as of innovative and unique players in the fragrance and flavor industries.

Zang, Bergel and Viñes acted as counsel to Frutarom through a team led by partners Pablo Vergara del Carril, Pilar Isaurralde and Carolina Zang, assisted by associate Maria Agustina Valenti, together with Frutarom's in-house legal counsel, Ariel Lavi.

Beccar Varela acted as counsel to Meroar S.A. and Meroaromas S.A., through a team led by partner Pedro Nicholson and associates Pedro Silvestri and Delfina Calabró.