Haynes and Boone, LLP
Legal Services | Texas, USA
www.haynesboone.com
tel: +1 214 651 5000 | fax: +1 214 651 5940
2323 Victory Avenue | Dallas | Texas | 75219 | USA
---
Main Contacts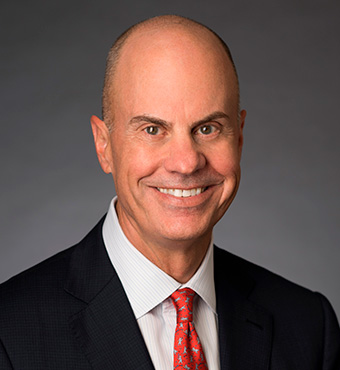 Timothy E. PowersManaging Partner
Offices
Dallas, Texas | Shanghai, China | London, England | Mexico, D.F., Mexico | Costa Mesa, California | Palo Alto, California | Denver, Colorado | Washington, D.C. | Chicago, Illinois | New York, New York | Charlotte, North Carolina | Austin, Texas | Fort Worth, Texas | Houston, Texas | Richardson, Texas | San Antonio, Texas | The Woodlands, Texas
Haynes and Boone, LLP's Overview
Haynes and Boone, LLP is an international corporate law firm with offices in Texas, New York, California, Charlotte, Chicago, Denver, Washington, D.C., London, Mexico City and Shanghai, providing a full spectrum of legal services in energy, technology, financial services and private equity. With more than 550 lawyers, Haynes and Boone is ranked among the largest U.S.-based firms by The National Law Journal, The American Lawyer and The Lawyer.
Year this Office was Established: 1970
Number of Offices Worldwide: 16
Lawyers Worldwide: 550
Languages: More than 15 different languages, including Spanish, French, Portuguese, and Chinese.
Notable

Articles
COVID-19 Quick Reference Regulatory Guide for Healthcare Providers
Haynes and Boone, LLP, May 2020

As healthcare providers respond to increased demands on supplies and resources due to the COVID-19 pandemic, regulators have issued certain flexibilities and guidance in responding to the public health emergency. The following guide and frequently asked questions are designed to address some of the more common issues and questions that providers face. As always, legal advice is fact-sensitive. Particularly given the rapidly evolving medical and legal landscape, legal conclusions can evolve on these matters and likely will. If in doubt, seek current, up-to-date legal advice based on your company's facts and circumstances. Read the full article here...
Federal Reserve Board Announces Revised Terms for the Main Street Lending Program
Haynes and Boone, LLP, May 2020

On April 9, 2020, the Board of Governors of the Federal Reserve System (the "Board") announced the establishment of the Main Street Lending Program ("Main Street Loan Program"), an up to $600 billion lending program for mid-size businesses. The Department of the Treasury, using funding from the Coronavirus Aid, Relief, and Economic Security ("CARES") Act, will provide $75 billion in equity to a single common special purpose vehicle ("SPV") in support of the Main Street Loan Program. On April 30, 2020, the Board announced revised terms for the Main Street Loan Program, including the introduction of a third loan facility...
Press
Haynes and Boone Releases Fall 2019 Energy Roundup and Borrowing Base Redeterminations Survey
Haynes and Boone, LLP, October 2019

Haynes and Boone, LLP today released its Fall 2019 Energy Roundup, a comprehensive report on the state of the energy industry, as well as updates to several other key energy-related reports...
Energy Bankruptcy Reports and Surveys
Haynes and Boone, LLP, September 2019

Haynes and Boone's Energy and Restructuring Practice Group lawyers have been helping clients navigate the ups and downs in the oil and gas sector for more than four decades. With the slump in commodity prices persisting, our lawyers are closely following recent industry developments and have prepared several useful reports for industry participants, including borrowers, lenders, private equity firms and investment funds, and others. These include: Oil Patch Bankruptcy Monitor, which includes details on oil and gas producers that have filed for bankruptcy since the beginning of 2015 - most recent update: September 30, 2019. All press submitted by Haynes and Boone, LLP
© Haynes and Boone, LLP, 2020