Haynes and Boone, LLP
Legal Services | Texas, USA
www.haynesboone.com
tel: +1 214 651 5000 | fax: +1 214 651 5940
2323 Victory Avenue | Dallas | Texas | 75219 | USA
---
Main Contacts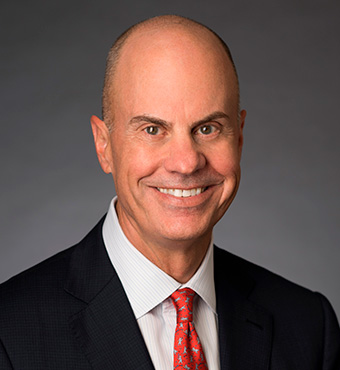 Timothy E. PowersManaging Partner
Offices
Dallas, Texas | Shanghai, China | London, England | Mexico, D.F., Mexico | Costa Mesa, California | Palo Alto, California | Denver, Colorado | Washington, D.C. | Chicago, Illinois | New York, New York | Charlotte, North Carolina | Austin, Texas | Fort Worth, Texas | Houston, Texas | Richardson, Texas | San Antonio, Texas | The Woodlands, Texas
Haynes and Boone, LLP's Overview
Haynes and Boone, LLP is an international corporate law firm with offices in Texas, New York, California, Charlotte, Chicago, Denver, Washington, D.C., London, Mexico City and Shanghai, providing a full spectrum of legal services in energy, technology, financial services and private equity. With more than 550 lawyers, Haynes and Boone is ranked among the largest U.S.-based firms by The National Law Journal, The American Lawyer and The Lawyer.
Year this Office was Established: 1970
Number of Offices Worldwide: 16
Lawyers Worldwide: 550
Languages: More than 15 different languages, including Spanish, French, Portuguese, and Chinese.
Notable

Articles
GAR's "Guide to Energy Arbitrations": Offshore Vessel Construction Disputes
Haynes and Boone, LLP, January 2019

Haynes and Boone CDG is proud to continue to feature a chapter in Global Arbitration Review's (GAR)Guide to Energy Arbitrations, the Third Edition of which has just been published. TheGuide to Energy Arbitrationsis a widely regarded reference tool for energy companies, their advisers and arbitrators. It compiles information on the multitude of potential issues that may arise in energy disputes and provides guidance for minimizing the risk of and resolving such disputes, written by authors who are renowned in the industry. For more information on theGuide to Energy Arbitrationsclickhere...
Recent Changes to EPA Coal Ash Regulations - Regulatory and Insurance Coverage Implications
Haynes and Boone, LLP, January 2019

A new rule promulgated by the U.S. Environmental Protection Agency ("EPA") governing the disposal of coal combustion residuals, also known as CCR or coal ash, raises the risk for civil claims and the need for insurance to cover them.1 The rule, which takes effect Aug. 29, 2018, revises regulations issued in 2015 and has the stated intent of providing utilities and states "more flexibility in how CCR is managed...
Press
Haynes and Boone Earns 2018 DVAP Gold Star Award
Haynes and Boone, LLP, October 2018

The Dallas Volunteer Attorney Program (DVAP) has recognized Haynes and Boone, LLP with a Gold Star Award for Pro Bono Service for law firms with more than 150 lawyers. The firm was honored for the fourth consecutive year for its outstanding pro bono services in the Dallas community. "Once, again this year, our lawyers have stepped up and given generously of their time and resources to many charitable causes," said Haynes and Boone Partner Debbie McComas, co-chair of the firm's Pro Bono and Public Service Committee. "Pro bono is a central part of the fabric of this law firm, and we are honored to again receive this recognition from the Dallas Volunteer Attorney Program...
Haynes and Boone's Phil Lookadoo Joins IECA Board
Haynes and Boone, LLP, October 2018

Haynes and Boone, LLP congratulates Partner Phil Lookadoo for his election today to the International Energy Credit Association (IECA)'s Board of Directors. He will serve a three-year volunteer term starting in IECA's fiscal year 2019. The association elected several other members to its board on Oct. 1: Christy Brinkman of Twin Eagle Resource Management; Paul Heikkila of BMO Capital Markets; and Eric Twombly of Six One Commodities (a natural gas trading business which Pinnacle recently acquired from Sierentz). The new members will be introduced at the 94th IECA Annual Conference, which is taking place in Naples, Fla., through Oct. 3...
© Haynes and Boone, LLP, 2019