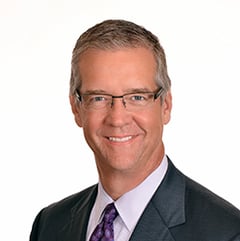 Bernard Bollinger
Shareholder

Practice Expertise
Insolvency & Financial Law Group
Areas of Practice
Insolvency & Financial Law Group
WSG Practice Industries
WSG Leadership
WSG Coronavirus Task Force Group - Member
Profile
Bernard ("Bo") Bollinger's practice focuses on corporate restructuring and the regular representation of secured and unsecured creditors and debtors in various bankruptcy cases across a wide array of industries. Practicing for over 30 years, he has substantial experience in nearly every phase of the reorganization process.
Mr. Bollinger regularly represents creditors and acquirers in real estate related bankruptcy cases, including multiple engagements for some of the largest real estate development companies in Southern California. This expertise was the basis of multiple presentations, including, "Out of Mind But No Longer Out of Sight – Bankruptcy Issues Real Estate Professionals Will Soon Face," an educational program that Mr. Bollinger presented to numerous organizations, including the San Francisco Real Estate Roundtable; various developers; a nationally-known real estate brokerage company; and to aspiring real estate developers at the University of Southern California's Graduate School of Policy, Planning and Development. Mr. Bollinger is Chair of the Firm's Insolvency and Financial Solutions Practice Group, and the Firm's Chief Practice Management Officer. He is also Chair of the Firm's Continuing Legal Education Committee and Chair of the Firm's Technology Committee.
Mr. Bollinger speaks regularly on various insolvency-related topics. HIs presentations include "LLC Membership Interests as Collateral and as Property of the Bankruptcy Estate: Value More 'Limited' Than You May Think," at the Financial Lawyer's Conference as well as the panel moderator on Stern v. Marshall at the Emory Bankruptcy Developments Journal Symposium in Atlanta. He also presented "Restructuring TICs: Strategies for Troubled Loans Secured by Tenant-In-Common Interests" at the Financial Lawyers Conference. He has been a guest speaker for the Los Angeles County Bar Association (Real Property Section) concerning insolvency-related real estate issues, and the Los Angeles County Bar Association (Commercial Loan and Bankruptcy Section) concerning Ninth Circuit decisions (2009). Mr. Bollinger has also lectured at Loyola Law School, Southwestern University School of Law, and at the University of Southern California Graduate School of Policy, Planning and Development.
Mr. Bollinger, who is rated AV Preeminent by Martindale Hubbell, has been recognized by Chambers USA: America's Leading Lawyers for Business as a leader in the field of Bankruptcy & Financial Restructuring and as a 2016-2023 Best Lawyer in America in the area of Bankruptcy and Creditor Debtor Rights and Insolvency and Reorganization Law. He is currently the President of the Board of Governors of the Financial Lawyers Conference and a member of the Los Angeles Bankruptcy Forum.
Bar Admissions

Education

Loyola Law School
University of Southern California
Areas of Practice
Insolvency & Financial Law Group
Professional Career
Significant Accomplishments
Purchaser of substantially all assets of distributor and licensor after obtaining the SDNY bankruptcy court's approval despite Debtors' attempt to confirm the sale to a competing bidder (In re Northwest Company, LLC)
Official Committee of Unsecured Creditors (In re Quality Reimbursement Services, Inc.)
Secured Creditor and stalking horse bidder for acquisition of prime commercial real property in downtown Los Angeles (In re Holy Hill Community Church)
Joint debtors in restructuring of $160 million credit facility secured by portfolio of multi‐family residential apartment complexes (In re Gulfstream Apt. Portfolio, LLC)
Official Committee of Unsecured Creditors (In re Mancha Development Company, Inc.)
Official Committee of Unsecured Creditors (In re Benjamin S. Catlin, IV)
Acquirer of parcels of real estate from the bankruptcy case of a developer (In re Landsource Communities Development LLC, et al.)
Official Committee of Unsecured Creditors (In re Active Wallace Group)
Potential Acquirer of claims held by a secured creditor in the bankruptcy case of a developer (In re Laughlin Ranch, LLC)
Articles
Additional Articles
Good News for Creditors in Individual Bankruptcy Cases
Commentary: Absolute Priority: Court Holds Rule Applies to Individual Chapter 11s
To Serve or Not to Serve? The Creditors' Committee Conundrum
Delaware Deals
A Committee Member's Guide to Financing and Cash-Collateral Stipulations
Has Sarbanes-Oxley Altered The Bankruptcy Landscape? A Survey Of The Impact Of Sarbanes-Oxley Upon The Practice Of Bankruptcy Law In The Eighteen Months Since Its Enactment
Incorporation Issues: Why Delaware?
Recent Bankruptcy Issues Affecting Creditors
Could an Increase in Bankruptcy Sales Change the Game?
6 Questions for Buchalter's Bo Bollinger
Meet our Firms and Professionals
WSG's member firms include legal, investment banking and accounting experts across industries and on a global scale. We invite you to meet our member firms and professionals.