Feature
Study Finds Millennial Professionals Favor Work-Life Integration Over Building Wealth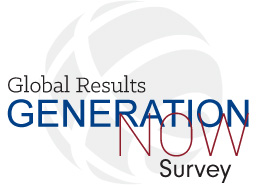 Millennial professionals say that achieving work-life integration is more important than all other job-related goals, including building wealth, according to a survey conducted by World Services Group.
Executive Summary
It has been nearly three years since the Millennial Generation overtook its immediate predecessors-Generation X and the Baby Boomers-to become the generation accounting for the largest share of the U.S. labor force1. Millennials' presence in the work place will only grow in the years to come. In fact, by 2025, Millennials will account for a full 75 percent of the global workforce2.
Which is to say: it might be time to understand them.
World Services Group is in a unique position to deliver insight into the Millennial Generation's attitudes towards work. WSG was founded with an innovative idea: that the traditional law firm network could evolve into something more powerful with the inclusion of accounting and banking professionals. Starting with that insight, WSG has grown into the second-largest network of independent firms, with network activity spanning more than 19,000 professionals across 130 locations around the world. The size of our network, together with its reach across multiple industries and countries, gives WSG and its members access to a large and geographically diverse set of leading millennial professionals. View more >