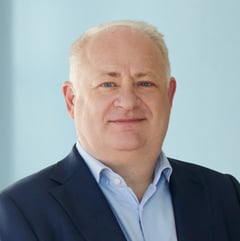 Anders Endicott Pedersen
Partner

Practice Expertise
Areas of Practice
WSG Practice Industries
WSG Leadership
WSG Coronavirus Task Force Group - Member
Profile
Anders Endicott Pedersen is a partner in our Tax Law team, specialising in direct taxes. Anders has extensive experience of advising clients on cross-border taxation, including a number of foreign groups with companies in Denmark.
Moreover, Anders works closely together with Hans Severin Hansen, another partner at Plesner, when preparing large-scale and complex lawsuits involving taxation of businesses.
Anders is also a popular advisor among our other teams, who often involve him in large-scale cases and where he provides tax advisory services to clients in connection with restructuring of businesses, large property transactions and M&As.
Before coming to Plesner, Anders accumulated broad tax law experience through his employment with the Danish National Tax Tribunal and KPMG.
At present, Anders is involved in a series of major group actions, including in particular the transfer pricing cases, the so-called beneficial owner cases involving withholding of dividend and interest tax and cases involving the right to deduct foreign losses.
Highlights
See Tax Law
Bar Admissions

The Danish branch of International Fiscal Association
Danmarks Skatteadvokater (a Danish lawyers' tax law association) 
Danish Association for Company Law
Education
1998 Admitted to the bar1993 Master of Laws, Aarhus University
Professional Career
Professional Activities and ExperienceAccolades
2022 Chambers Europe
2021 International Tax Review WorldTax
2021 Chambers Europe
2020 Chambers Europe
2018 Legal 500
2016 Legal 500
2013 Chambers Global
2012 Chambers Europe
Articles
"Første afgørelse vedrørende Selskabsskattelovens § 2A om transparens" (First ruling concerning section 2A of the Company Taxation Act on transparency), Tidsskrift for Skatteret og Afgifter, no. 319, 2005
"Alle gode gange tre - Fondsbeskatning" (Third time lucky - Taxation of securities), Tidsskrift for Skatter og Afgifter, no. 660, 2002
"Vilkårskorrektioner efter Ligningslovens § 2" (Correction of terms according to section 2 of the Danish Tax Assessment Act), Tidsskrift for Skatter og Afgifter, no. 888, 2001
Author of chapter 53 "Selskabsbeskatning" (Company Taxation) and chapter 57 "Sambeskatning" (Joint Taxation) in "Skattekartoteket"
Meet our Firms and Professionals
WSG's member firms include legal, investment banking and accounting experts across industries and on a global scale. We invite you to meet our member firms and professionals.