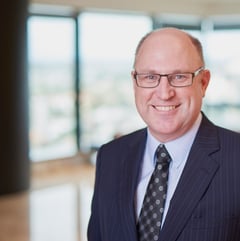 Practice Expertise
Areas of Practice
Profile
Through my work, I support clients with product development, disclosure, and operational policies and procedures, including credit, financial services and banking licence applications.

My deep experience as a transactional finance lawyer allows me to provide a commercial perspective for the operation of regulatory obligations. Clients value my continued assistance in transactional lending, especially where the borrower is operating in a heavily regulated environment such as managed investment schemes, agribusiness and consumer credit.
Career Highlights
Credit Union Australia – assisted in bringing its new credit card to market, including managing outsourcing arrangements, terms and conditions, cardholder benefits programs and a review of key origination processes
Asian bank – advised regarding its foreign branch application to the Australian Prudential Regulation Authority, including assisting with risk and compliance frameworks and related policies and procedures
National Australia Bank (NAB) – acted for NAB as it set up inventory financing facilities for Accor Vacation Club and APVC Finance Pty Ltd to fund a regulated loan book for finance club members
Subsidiary of a publicly listed entity – counselled in relation to applications for an Australian Credit Licence and Australian Financial Service License regarding a new credit business. Also acted for a foreign listed entity on a similar project
Club banks – acted for in relation to core debt funding to the Australian Agricultural Company
Challenger – assisted with its acquisition of a regulated reverse mortgage loan portfolio (now known as Arise)
Aveo – acted in relation to core debt facilities for its retirement villages
Since 2015, I have been a Director of Global Sisters Limited, which now receives support through MinterEllison's pro bono program.
I have been Chair of the Banking and Financial Services Law Committee of the Queensland Law Society since 2011.
Publications:
Education
B.Econ, LLB(Hons), LLM
Articles
What to expect from AUSTRAC if you're in their sights


Recent reports of the ongoing case between AUSTRAC and CBA highlight importance of good governance.

COVID-19: Easier faster access to credit for small business


New regulations implementing a temporary 6 month exemption from responsible lending obligations for Australian Credit Licensees are now in force. We've summarised the new measures below and provided some insights into the implications industry.

Australia to catch the tail of the crypto and payments tiger in 2022


The Australian Government is to consult on significant changes to future-proof the payment systems regulatory framework.

Insights from the OAIC's draft mandatory data breach notification resources released for comment

Privacy awareness week 2015
Privacy Awareness Week runs this week from 3 to 9 May 2015. The Australian Privacy Commissioner, Timothy Pilgrim, and a panel of academic and industry speakers discussed the issue of 'Privacy – living in the future'.
Mandatory data breach notification laws (finally) on their way

FINsights | Prevention is better than cure


FINSights is future focused - it's an outlook on emerging trends and the direction of the financial sector and its participants. In this series, our financial services team reflects on and explores a range of issues across industries and sectors affecting our clients.

Excessive payment surcharges to be banned

ASIC is 'ready and willing' to use its new product intervention powers
ASIC has deployed its new product intervention power for the first time to target a specific short term lending model that it considers causes 'significant consumer detriment' to vulnerable customers.
Australia set to regulate cryptocurrency and digital assets


The Senate Select Committee on Australia as a Technology and Financial Centre's recommendations plant the seed for future regulation around cryptocurrencies, digital assets and fintech in Australia.

Changes to responsible lending on the way


The Senate Economics Legislation Committee has paved the way for substantial changes to Australia's responsible lending laws.

Order up! ASIC expands its menu of product intervention orders


ASIC made a product intervention order on 22 October that imposes conditions on the issue and distribution of contracts for difference (CFDs) to retail clients. We've summarised the key aspects of the order and provide our take on the implications.

Targeting predatory lending: ASIC consults on two product intervention orders


Overview of the proposals in CP 355 Product Intervention Orders: Short term credit and continuing credit contracts

Looking back at 2016 – Privacy Recap

Credit Reporting – A Continuing Journey?

Meet our Firms and Professionals
WSG's member firms include legal, investment banking and accounting experts across industries and on a global scale. We invite you to meet our member firms and professionals.