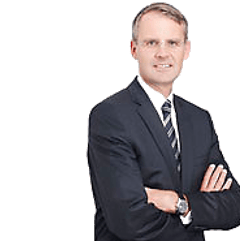 Practice Expertise
Antitrust & Competition
Energy & Infrastructure
Healthcare & Life Science
Healthcare & Life Sciences
Areas of Practice
Antitrust & Competition
Energy & Infrastructure
Healthcare & Life Science
Healthcare & Life Sciences
Competition
Industry & Commerce
Information Technology & Telecommunications
Intellectual Property & Technology Transfer
Media & Communications
Mergers & Acquisitions
Private Equity & Venture Capital
Public Sector
Trade & Distribution
View More
Profile
Reto Jacobs heads the Antitrust and Competition Team. He advises domestic and foreign companies with respect to all competition law issues, represents them before competition authorities and courts, and assists them in complex merger filings. Reto Jacobs advises also with respect to distribution systems and he supports various companies with respect to their antitrust compliance programs. He is lecturer at the University of St. Gall.
Born in 1964, Reto Jacobs was educated at the University of St. Gall (lic. iur. 1990, Dr. iur. 1997). He obtained an additional degree in European competition law from the University of Amsterdam (LL.M. 1993) and stayed as visiting scholar at the University of California at Berkeley.
Reto Jacobs speaks German, English and French. He is registered with the Zurich Bar Registry and admitted to practice in all Switzerland.
Bar Admissions
He is registered with the Zurich Bar Registry and admitted to practice in all Switzerland.
Areas of Practice
Antitrust & Competition
Energy & Infrastructure
Healthcare & Life Science
Healthcare & Life Sciences
Competition
Industry & Commerce
Information Technology & Telecommunications
Intellectual Property & Technology Transfer
Media & Communications
Mergers & Acquisitions
Private Equity & Venture Capital
Public Sector
Trade & Distribution
Professional Career
Significant Accomplishments
ELSA beabsichtigt, sich an aaremilch zu beteiligen
DSM and Firmenich to merge in EUR 42bn transaction, becoming the leading creation and innovation partner in nutrition, beauty and well-being
TX Group, Ringier, die Mobiliar und General Atlantic gründen Joint Venture im Bereich der digitalen Marktplätze
DBS geht Partnerschaft mit Intercity ein
TX Group AG übernimmt Immowelt Schweiz
OneMed hat einen Vertrag zum Erwerb einer Mehrheitsbeteiligung an SMEDICO AG abgeschlossen
Dovista erwirbt die Fenstersparte von Arbonia
Viseca spaltet Kartengeschäft in Issuing und einen Dienstleister
JHEECO erwirbt den Geschäftsbereich E-Mobility von der thyssenkrupp-Gruppe
Medbase erwirbt Mehrheitsbeteiligung an zahnarztzentrum.ch
WEKO genehmigt Beteiligung an SBB Cargo
Aduno Holding veräussert cashgate an Cembra Money Bank
WEKO genehmigt Gateway Basel Nord
Emmi veräussert ihr Handels- und Belieferungsunternehmen Emmi Frisch-Service AG an die Transgourmet-Gruppe
Sharp Corporation erwirbt Skytec UMC Ltd.
Aduno verkauft Vibbek
Who's Who Legal erwähnt drei Anwälte von Walder Wyss in seiner Wettbewerbsrechtsstudie von 2018
Walder Wyss advised 40 North in the acquisition and subsequent sale of shares in Clariant AG
Integer veräussert die Geschäftsbereiche Advanced Surgical und Orthopedics
Tamedia übernimmt die «Basler Zeitung»
Tamedia will die Medienvermarkterin Goldbach Gruppe (SIX: GBMN) übernehmen
Migros-Tochter Saviva verkauft Cash+Carry Angehrn
CryoLife übernimmt JOTEC
Cembra Money Bank refinanziert Privatkreditportfolios von eny Finance
BASF erwirbt Rolic-Gruppe
Sharp Corporation und Skytec Group Limited schliessen eine strategische Partnerschaft
Verkauf Mehrheitsanteil an der AutoForm-Gruppe
J. Safra Sarasin Holding AG erwirbt Credit Suisse (Monaco) S.A.M. und Credit Suisse (Gibraltar) Limited
Tamedia übernimmt Ricardo-Gruppe
Migros kauft die Lüchinger+Schmid-Gruppe
Youngone übernimmt Mehrheitsbeteiligung an Scott Sports
PubliGroupe/Swisscom/Tamedia
Mövenpick verkauft Schweizer Verkehrsgastronomie an Coop
MeteoGroup übernimmt führenden Europäischen Wetterdienst
Youngone Corp. acquires 20 percent stake in SCOTT
EFG International verkauft ihre verbleibende Beteiligung an der EFG Financial Products an Notenstein Privatbank
Lekkerland kauft Warengrosshandelsgeschäft für Drittkunden von Valora
Tamedia AG and Ringier AG acquire 100% (50% each) in jobs.ch holding ag from Tiger Global Investment Partners and further shareholders.
Articles
Kommentar zu Art. 12–15 des Schweizerischen Kartellgesetzes
Doing Business in Switzerland – A Practical Guide
Entwicklungen im Kartellrecht 2017
Kapitel Schweiz
Kapitel Schweiz
Entwicklungen im Kartellrecht 2015
Kommentar zu Art. 96 BV
Entwicklungen im Kartellrecht 2014
Kapitel Schweiz
Entwicklungen im Kartellrecht 2013
Schweizerisches Wettbewerbsrecht
Entwicklungen im Kartellrecht 2012
Alleinvertriebsvertrag
Entwicklungen im Wettbewerbs- und Kartellrecht 2011
Entwicklungen im Wettbewerbs- und Kartellrecht 2010
Kommentar zu Art. 12–17 des Schweizerischen Kartellgesetzes
Gesundheitswesen und Kartellgesetz
Entwicklungen im Wettbewerbs- und Kartellrecht 2009
Wirkungen der direkten Sanktionen
Flexible Nichtigkeit kartellrechtwidriger Verträge
Entwicklungen im Wettbewerbs- und Kartellrecht 2008
Kommentar zu Art. 95–98 BV
Schweiz – Jüngste Entwicklungen
Entwicklungen im Wettbewerbs- und Kartellrecht 2007
Alleinvertriebsvertrag
Zivilrechtliche Durchsetzung des Wettbewerbsrechts
Rechtsfragen im Bereich des DSL-TV
Schweizerisches Wettbewerbsrecht
Sanktionen vermeiden – Meldung gemäss revidiertem Kartellgesetz
Auswirkungen der Kartellgesetzrevision auf Verträge
Kartellrechtliche Rahmenbedingungen des IT-Outsourcing
Kommentierung des Bundesgerichtsentscheides 129 II 18 ff. betreffend der Zulässigkeit von Preisabsprachen im Buchhandel
Kommentar zu Art. 95–98 BV
Mit Konventionalstrafen gegen Kartelle
Kommentierung des Bundesgerichtsentscheides 127 III 219 ff. betreffend die Anwendbarkeit des Kartellgesetzes auf ausländische Zusammenschlüsse
Kommentierung des Bundesgerichtsentscheides 126 I 250 II, betreffend die wettbewerbskonforme Vergabe von Standplätzen an der Kunstmesse ART
Ökologische Steuerreform – Rechtliche Grundlagen
Möglichkeiten und Grenzen marktwirtschaftlicher Instrumente
Konkurrenzverbote als unzulässige Kartellabsprachen?
Markt oder Planwirtschaft? Das neue Kartellgesetz ist auch im Gesundheitswesen zu beachten
Strategien und Grundsätze einer ökologischen Steuerreform
Marktwirtschaftlicher Umweltschutz aus rechtlicher Sicht – Zertifikatslösungen im Luftreinhalterecht der USA & der Schweiz
Handelbare Emissionszertifikate
Grundsätze einer ökologischen Steuerreform
Der Zertifikatsmarkt für NOx-Emissionen in der Region Châblais aus juristischer Sicht
Lastengleichheit – ein sinnvolles Prinzip bei der Anordnung verschärfter Emissionsbegrenzungen?
EEC Competition Law and the Protection of the Environment
Meet our Firms and Professionals
WSG's member firms include legal, investment banking and accounting experts across industries and on a global scale. We invite you to meet our member firms and professionals.