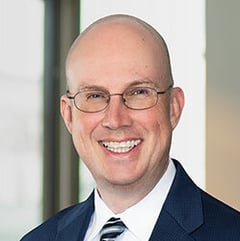 Washington D.C., USA
Local Time: Saturday 13:09
Practice Expertise
Franchise & Distribution
Class Action Defense
Health Litigation
Automotive Industry
Areas of Practice
Automotive Industry
Class Action Defense
Franchise & Distribution
Health Litigation
Franchise and Distribution
Franchise, Distribution & Direct Sales
Government and Internal Investigations, ...
Litigation & Dispute Resolution
Litigation & Dispute Resolution
Securities Litigation and Enforcement
View More
Profile
Comprehensive franchise dispute and regulatory counsel
Scott McIntosh is a franchise law attorney who possesses significant experience dealing with the most complex cases among the business, litigation and regulatory issues that confront:
Franchising companies of all sizes and growth-stages, and across all industries, including hospitality, financial services, restaurants and food service, fitness and other product and service categories
Automotive manufacturers
He routinely resolves disputes between franchisors and franchisees, but particularly when issues rise to the level of class actions, multiparty disputes and matters spanning litigation and binding arbitration at the same time, Scott is an invaluable resource. He manages all the logistics, maintains consistency across the actions pertaining to the matter and retains control of costs while pursuing the best possible outcomes for his clients.
Scott deeply values long-term, comprehensive relationships with his clients. He participates in their day-to-day and year-to-year operations, understanding and adding to the texture of their businesses and enhancing the decision-making processes that underlie informed judgments.
Bar Admissions

District of Columbia
Virginia
Education

Georgetown Law School (J.D., cum laude, 1998)

Georgetown International Environmental Law Journal (Articles Editor)
Legal Research & Writing Program (Law Fellow)
Georgetown University (M.S., 1998)
UCLA (B.A., magna cum laude, 1993)
University of Notre Dame, Mendoza College of Business (Certificate of Executive Management, 2013)
Areas of Practice
Automotive Industry
Class Action Defense
Franchise & Distribution
Health Litigation
Franchise and Distribution
Franchise, Distribution & Direct Sales
Government and Internal Investigations, Litigation, and Fraud, Waste and Abuse Compliance
Litigation & Dispute Resolution
Litigation & Dispute Resolution
Securities Litigation and Enforcement
Articles
"A New World for Trade Secrets in Franchising: New Options and Strategies under the Federal Defend Trade Secrets Act"
"Are Franchisors Caught in the Broad Web of the Anti-Terrorism Devices of Executive Order 13224 and the USA PATRIOT Act?"
"California Decision Clarifies Franchise Termination Damages"
"Electronic UFOCs Now A Reality"
"Fair Criticism, Cyberlibel, and Unlawful Coordinated Action over the Internet"
"Franchise Legal Issues in a Volatile Economy"
"Franchisor and Officers Prevail Against Sweeping Fraud Claims"
"Hot Topics in Ethics in the Practice of Franchise Law"
"How to Defend Against an Alleged Financial Performance Representation Violation"
"Mediation Before Litigation: Delaware Court's Expanded Jurisdiction Offers Remedy to Franchise Disputes"
"Taking Franchise Disputes to the Internet: Judicial Absolute Immunity Does Not Apply"
"The Separate Product Test in Franchise Tying Cases: Through the Microsoft Lens of Reason"
"The Top 10 Cases in 2010"
"The Top 11 Cases of 2011"
"The Top 9 Cases in 2009"
"To Presume, or Not to Presume, Irreparable Injury in Trademark Disputes Involving Franchises Following eBay and Winter"
"W-20: So You Want to Terminate for System Standards Violations"
"What Revised Federal Civil Procedure Rules Mean for Litigation Between Franchisors and Franchisees"
"When Franchisee Counsel Goes Too Far: Court Issues Sanctions in Connection with Withdrawn Superfluous Claims"
"While You Were on Vacation—FTC Issues 'Statement of Enforcement Principles Regarding 'Unfair Methods of Competition' Under Section 5 of the FTC Act'"
Meet our Firms and Professionals
WSG's member firms include legal, investment banking and accounting experts across industries and on a global scale. We invite you to meet our member firms and professionals.