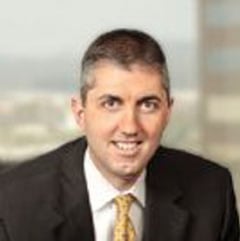 Alabama, USA
Local Time: Thursday 23:38
Practice Expertise
False Claims Act (FCA)
Foreign Corrupt Practices Act (FCPA)
Government Investigations & Crisis Management
Healthcare Government Investigations
Areas of Practice
False Claims Act (FCA)
Foreign Corrupt Practices Act (FCPA)
Government Investigations & Crisis Management
Healthcare Government Investigations
Litigation & Dispute Resolution
View More
Profile
In representing clients under investigation for potential wrongdoing, Bill devotes a significant amount of his practice on pre-indictment advocacy. This involves gathering vital factual context and providing legal analysis and argument in an effort to dissuade prosecutors from ever filing charges against his clients. This approach has been successful in helping numerous individuals – including several formally identified as "targets" – avoid prosecution entirely. Clients benefit from Bill's understanding of how government charging decisions are made. Bill recently authored an article setting forth the factors that drive those decisions, and explaining how knowledge of that process can illuminate a client's strategic choices during the investigation phase.
For clients charged with wrongdoing, Bill recognizes the value of vigorous response to the government's allegations. He was recently engaged to represent a client facing charges of insurance fraud and identity theft. He quickly conducted a thorough factual investigation, the results of which he presented to the government along with a detailed review of the law explaining why the case was unsound. The prosecutor agreed and dismissed the matter with prejudice.
When indicted cases move forward, Bill calls upon his extensive trial experience to test the government's evidence where the circumstances warrant. During his career, he has tried over twenty cases to verdict, including fifteen in federal court.
Where the circumstances favor reaching a negotiated resolution, Bill has vast experience securing favorable plea agreements. He recently resolved a lengthy public corruption prosecution by securing a binding plea from the government to a year and day incarceration – a mere fraction of the exposure the client faced. Bill is particularly effective representing cooperating witnesses, including his recent representation of a cooperator who faced a substantial sentence in a compounding pharmacy prosecution. Bill worked to ensure that the information his client provided – which led directly to the pleas of two other individuals – was taken into account when the defendant was sentenced to a year of incarceration. Once again, this sentence was a mere fraction of the sentence faced. Bill recently published an article in The Champion, the official publication of the National Association of Criminal Defense Lawyers, detailing this process.
In addition to this work, Bill regularly counsels institutional clients on compliance measures calculated to help ensure full compliance with applicable law. Bill has worked extensively in anti-corruption matters, where his in-depth knowledge of the Foreign Corrupt Practices Act (FCPA) enables him to counsel clients engaged in international business.  Bill's experience includes handling FPCA cases as a prosecutor and  advising companies in a wide range of industries, including manufacturing, gaming, pharmaceutical, automotive, apparel, resource extraction and professional sports. As part of this work, he regularly provides training for key employees, creates and enhances anti-corruption policies and protocols, conducts internal investigations and provides day-to-day advice and counsel as anti-corruption issues arise.
Additionally, Bill conducts internal investigations on behalf of clients in the healthcare, manufacturing and financial services industries – whether as part of ongoing government inquiries or otherwise. Bill has written and lectured extensively on how to conduct internal investigations efficiently and effectively, and in a manner which inspires the confidence of prosecutors and regulators. Bill's prosecutorial experience helps him maximize his corporate clients' ability to recover for harm suffered as a result of wrongdoing by internal or external actors. 
Bar Admissions
Alabama
Massachusetts
New Hampshire
Education
J.D., cum laude, Suffolk University Law School, 1995
B.S., University of New Hampshire, 1992
Areas of Practice
False Claims Act (FCA)
Foreign Corrupt Practices Act (FCPA)
Government Investigations & Crisis Management
Healthcare Government Investigations
Litigation & Dispute Resolution
Professional Career
Professional Associations
Chair, White Collar Crime Committee of the Criminal Justice Section of the Alabama Bar (2014-present)
Chair, Alabama Bar Association, International Law Section (2011-present