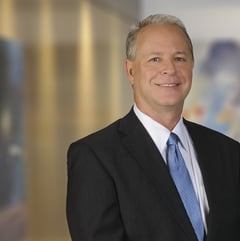 Georgia, USA
Local Time: Wednesday 19:00
Practice Expertise
Air
Chemicals, Products and Hazardous Materials
Environmental
Mining, Petroleum and Related Chemicals
Areas of Practice
Air
Chemicals, Products and Hazardous Materials
Environmental
Mining, Petroleum and Related Chemicals
Extractive Industries: Mining & Mineral ...
OSHA Compliance, Litigation and Defense
PFAS Interdisciplinary Team
Pipeline
Water
View More
Profile
Dan's clients turn to him for advice on matters related to process safety management (PSM), occupational safety, environmental and transportation issues in petroleum, chemical and industrial manufacturing and mining. As a chemical engineer, former chemical plant EHS manager and in-house counsel, he possesses a wide-ranging perspective on matters relating to strategic operational efficiencies and corporate compliance.
Dan brings deep experience in the petroleum, complex chemical manufacturing, foundry, mining, gas and oil, pipeline and coking industries to Hunton Andrews Kurth LLP. He was senior counsel and vice president of a major energy company and has provided legal support for refineries, mines, gas operations, foundries, manufacturing facilities and distribution centers in the United States, Canada, China, Europe and Mexico. While Dan was seconded to a leading oil company, he was responsible for implementing new process safety regulations and managing incident response. He has also served as a corporate compliance officer and in that capacity was responsible for developing compliance programs, conducting training, conducting due diligence and responding to hotline complaints.
Dan's strong chemical technical background complements his legal training and experience. As an environmental, health, and safety (EHS) manager for over 10 years for one of the world's largest companies, Dan was responsible for the company's EHS compliance, process safety management, risk management, security, wastewater treatment operations, auditing, training, hazardous materials transportation and the identification and translation of EHS best practices—experiences he frequently draws from while interacting with clients.
Dan is a contributor to the firm's Nickel Report blog.
Relevant Experience
Advised a major oil company on implementation of new California PSM and RMP rules at their California refineries.
Advised a major oil company in internal investigation and response to agencies following a significant fire at a refinery.
Successfully defended a major oil company in Cal OSHA enforcement actions.
Advised Fortune 15 client in the OSHA Process Safety Management (PSM) and EPA's Section 112(r) Risk Management Program (RMP) applicability determination, program development, implementation and compliance.
Defended Fortune 15 client and other clients in OSHA enforcement actions throughout the inspection, closing conference, citation and abatement actions.
Successfully defended coking operation in an EPA/State multimedia inspection throughout the inspection and follow-up documentation request resulting in no major Notice of Violation or penalty.
Advised major energy company in a highly visible environmental justice Superfund site involving investigation and corrective action in neighborhoods surrounding their facility.
Defended large mining company in the entering into Consent Order to resolve NPDES permit selenium exceedances; including negotiation and implementation of creative water management and passive treatment techniques to achieve low cost compliance.
Advised a large mining company during a significant slurry spill into navigable waters including reporting, citations, abatement actions and successful resolution of dispute with insurance company.
Advised coking operation in an EPA RCRA Corrective Action. negotiation of Consent Order, facility assessment, facility investigation and acceptable corrective measures.
Successfully defended an energy company in a Federal Railroad Administration (FRA) enforcement action for a sulfuric acid release.
Active participation in internal Environmental, Health and Safety (EHS) audits in development of policy, schedule, protocols, training of auditors, development of reports and corrective actions.
Advised energy company on the scene of employee and contractor fatalities and subsequent agency investigations, enforcement and private actions.
Led incident response to a tank car release of light oil and defended FRA enforcement action.
Legal adviser to a major oil company for internal process safety audits at upstream, midstream and downstream operations.
Developed actions to pursue for industry group concerning PFAS.
Education
BS, Auburn University, Chemical Engineering, 1982
Areas of Practice
Air
Chemicals, Products and Hazardous Materials
Environmental
Mining, Petroleum and Related Chemicals
Extractive Industries: Mining & Mineral Processing, Oil & Gas
OSHA Compliance, Litigation and Defense
PFAS Interdisciplinary Team
Articles
New GHG Rule for Oil and Gas Facilities, Daily Journal
Actions Cos. Can Take Now To Address Microplastics Risk, Law360
Five Steps for Ag Processors to Adapt their COVID-19 Incident Response Approach – California Ag Network, California Agriculture–Online
Five Steps for Ag Processors to Adapt their COVID-19 Incident Response Approach, California Ag
What to Know About Proposed Chemical Safety Reg Changes, Law360
Assessing Repeal of OSHA's Injury Reporting Rule, Law360
Blogs
Trends and Developments in Energy and Environmental Law
Meet our Firms and Professionals
WSG's member firms include legal, investment banking and accounting experts across industries and on a global scale. We invite you to meet our member firms and professionals.