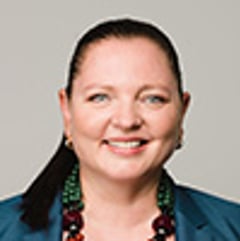 Francine Brogyanyi
Managing Partner

Practice Expertise
Areas of Practice
WSG Practice Industries
WSG Leadership
Life Sciences Group - Member
Profile
Francine Brogyányi is a partner at DORDA Attorneys at Law and heads the Life Sciences Practice Groupever since 2012.
Education
University of Vienna, Mag iur (1999)
Professional Career
Professional Associations
- In 2017 and 2018 she received the ILO Clients Choice Award for Life Sciences and HealthCare
- "Francine is a star performer; she is very responsive, she provides clear and client-friendly advice and she has a wealth of experience in pharmaceuticals and related areas."
- "Francine stands out due to her enormous expert knowledge, her outstanding personality and her capability to persistently follow an objective."
- "Her enthusiasm and her ability to understand the client's perspective makes her an indispensable partner."
Seminars/ Presentation
Francine Brogyányi is a lecturer at the Pharmig Academy and a member of Biolegis, an association of leading independent law firms with extensive expertise in life sciences, biotechnology, pharmaceuticals and medical devices
Professional Activities and Experience
- Experience at a leading oil and gas company in Sydney, Australia.
- Legal department of a multinational group based in Austria
Articles
She is the author of numerous publications in the field of pharmaceutical law:
- Neue Preisobergrenzen bei Medikamenten – Die ASVG-Nov 2017, Zeitschrift für Gesundheitsrecht 03/2017, 80-88 (gemeinsam mit Bernhard Müller)
- Medikamententest per Burgerforum (2013)
- EuGH lockert Regeln fur Arzneiwerbung (2011)
- Apothekenbesitz vor dem EU-Gericht (2009)
- Wer haftet für die Wirkungslosigkeit eines Arzneimittels? (2005)
- Die Arzneimittelgesetz-Novelle 2005 (2005)
- Medizinische Online-Beratung - ein zweischneidiges Schwert (2005)
- Naturalrabatte – Skandal oder zulässige Geschäftsgebahrung? (2005)
- Datenschutz für Ärzte (2005)
- Chefarztpflicht neu - ein Wegweiser durch das Chaos (2005)
- Gruppenpraxen und Krankenkassen – Die Bestimmungen im Gesamtvertrag (2004)
- Schadenersatzrecht in der automotiven Praxis (2004)
Meet our Firms and Professionals
WSG's member firms include legal, investment banking and accounting experts across industries and on a global scale. We invite you to meet our member firms and professionals.