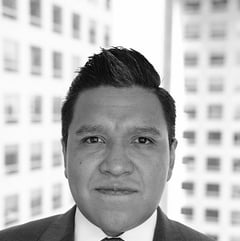 Jose Rodrigo Torres Mendez
Associate

Practice Expertise
Tax, Consulting & Litigation
Areas of Practice
Tax, Consulting & Litigation
Profile
He specializes in litigation and tax consulting. Associate of the Firm since 2013, where he develops his professional practice as an advisor in tax audits, tax defense strategies at federal and state level, and advises clients in national and international transactions.
He has been an exhibitor and moderator of several panels specialized in tax matters. He has also been the author of several articles and national publications specialized in tax matters.
Education
Graduated on 2009 from the Instituto Tecnologico y de Estudios Superiores de Monterrey (Tec de Monterrey).
He has postgraduate studies in Tax Law from the Autonomous Technological Institute of Mexico (ITAM).
He has completed several Diplomas and Seminars in Law, and a Diploma of Fundamentals of Management Program in Thunderbird School of Global Management (Thunderbird).
Areas of Practice
Tax, Consulting & Litigation
Professional Career
Professional Associations
He is an active member of ANADE Colegio de Abogados, where he currently serves as Deputy Coordinator of the Tax Law Committee (biennium from 2017 to 2018). During 2015 to 2016 biennium, he served as Vice Coordinator of the Young Lawyers Committee of the same Bar Association.