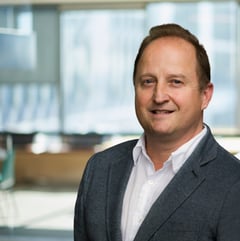 Sydney, Australia
Local Time: Tuesday 18:12
Practice Expertise
Areas of Practice
WSG Practice Industries
WSG Leadership
WSG Coronavirus Task Force Group - Member
Profile
As an insurance specialist with a deep understanding of industry issues I am able to bring both specialist knowledge and commerciality when dealing with insurance clients. I have advised leading Australian and international insurers and reinsurers on restructures, transfer schemes and complex disputes. I have also helped design and develop new insurance products.
Having managed litigation globally for a major international insurer, I can also identify the real issues upfront and develop a comprehensive strategy to quickly and effectively resolve disputes.
Career highlights
Worked on high-profile litigation proceedings in Australia and overseas, including the collapse of Lehman Brothers; class actions related to Aristocrat Leisure Limited, GIO, Harris Scarfe, LG, Multiplex and Samsung; and an Australian Securities and Investments Commission (ASIC) investigation into ABC Learning
Developed and designed general insurance products for ACE, Allianz, Chubb, CGU Insurance Limited, IAG Limited,Allianz AGCS Liberty and XL Catlin
Advised life and general insurers such as Zurich and IAG Limited on numerous portfolio transfers, including those under Part 9 of the Life Insurance Act 1995 (Cth) and Division 3A of the Insurance Act 1973 (Cth)
Education
LLB
Professional Career
Professional Associations
Law Society of NSW
Professional Liability Underwriting Society (PLUS) USA
American Bar Association
Law Association for Asia and the Pacific
Articles
Business Interruption Insurance for COVID-19: First Australian Test Case


A high court decision has provided some clarity around certain specific exclusion clauses in business interruption insurance policies relating to COVID-19 – which will have a significant impact on insurance claims in Australia.

COVID-19 business interruption insurance: UK Supreme Court test case details


In the latest instalment of the UK's business interruption test cases, on 15 January 2021 the UK Supreme Court upheld the High Court's original test case determination as to COVID-19 business interruption insurance: The Financial Conduct Authority v Arch Insurance (UK) Ltd and others [2021] UKSC 1. We discuss the technical details of the case.

Business Interruption Insurance for COVID-19: The Law Two Years On


The Full Court of the Federal Court of Australia has recently handed down two appeal decisions, providing further guidance around whether business interruption insurance policies cover businesses for losses related to COVID-19.

Key word guidance COVID-19 business interruption insurance policies


In Australia's second test case for business interruption insurance relating to COVID-19, the judge provided some useful guidance around keywords throughout the policies.

AFCA to commence "Look Back" program from 1 July 2019
From 1 July 2019, Australian consumers and small businesses will be able to seek redress for eligible financial disputes dating back to 1 January 2008 by lodging a complaint with AFCA.

COVID-19: Managing your insurance risk


What are the key exposures and insurance considerations as a result of the unfolding global pandemic? What should you do now?

Are you covered? COVID-19, directors' insurance & liability risks


The outbreak of COVID-19 has already had a significant impact on a number of companies and broader industries worldwide. Company directors will need to ensure that they are adequately prepared in monitoring and responding to the changing public health situation over the coming months, or may face legal risks if they are not responding appropriately.

Business Interruption Insurance for COVID-19 UK High Court Guidance


In the midst of the global COVID-19 pandemic, the global insurance market has seen many notifications of loss to businesses due to the disease, interruption to trade, and government-mandated closures. Global bodies are working to determine where cover applies. Our team unpacks the latest guidance from the UK and how it may apply in Australia.

Insurance cover for cancelled events during COVID-19


Organisations cancelling events in response to the COVID-19 outbreak will need to consider any event cancellations insurance cover to ensure legal and financial risks are adequately covered.

Property damage insurance action brought in time: the Ali appeal


In Ali v Insurance Australia Limited, the NSW Court of Appeal has provided important guidance around the construction of property insurance policies and the application of limitation periods.

Final decision on COVID-19 business interruption insurance test cases


The High Court of Australia has concluded the ongoing COVID-19 business interruption second test case, refusing special leave to appeal from the Full Federal Court's decision.

Will cyber insurance help organisations manage cyber risk?


With cyber crime becoming increasingly common, as exemplified by a series of recent high profile breaches, will cyber insurance help organisations manage this escalating risk? We unpack the key considerations.

COVID-19 business interruption insurance: Lessons from the UK


A new decision on a business interruption test case in the United Kingdom sheds further light on how these may be handled in Australia. Our team reflects on the details and lessons learnt.

COVID-19 Business Interruption Insurance: Second Test Case


A new decision provides more guidance in Australia around whether business interruption insurance policies cover businesses for losses related to COVID-19.

The #MeToo Movement: Implications for D&O in Australia


This article indicates the impact that the #MeToo Movement may have on the Australian D & O insurance market and outlines some strategies that could be deployed by companies and their insurers to mitigate the risks.
Meet our Firms and Professionals
WSG's member firms include legal, investment banking and accounting experts across industries and on a global scale. We invite you to meet our member firms and professionals.