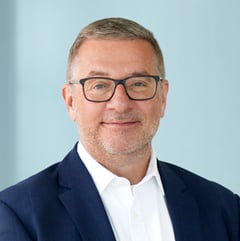 Lars Skanvig
Partner, LL.M.

Practice Expertise
Insolvency Law and Restructuring
Areas of Practice
Insolvency Law and Restructuring
WSG Practice Industries
WSG Leadership
Restructuring & Insolvency Group - Member
WSG Coronavirus Task Force Group - Member
Profile
Lars Skanvig is a partner and head of our Insolvency Law and Restructuring team.
Lars has more than 30 years of experience working with insolvency law and restructuring proceedings and is one of Denmark's leading and most widely used trustees. He also represents banks and other financial institutions with respect to bankruptcies, restructuring proceedings and other insolvency matters.

In recent decades, Lars has had a central role in many of the largest and most complex bankruptcies and restructuring proceedings in Denmark.

Lars has built up significant and in-depth knowledge of all types of insolvency proceedings - from compulsory dissolution initiated by the Danish Business Authority, notified suspensions of payments and subsequently notified restructuring proceedings, compulsory compositions, voluntary arrangements and proper bankruptcy proceedings with or without the business transfers.

Lars is appointed as a permanent trustee at the Maritime and Commercial High Court in Copenhagen, including in debt restructuring proceedings. He is also a member of the panel of lawyers appointed by the Danish Debt Collection Agency. Lars was chairman of Kuratorforeningen (the Danish Association of Trustees) from 2007 to 2013, and he has been a member of the board of Danske Insolvensadvokater (an association of Danish insolvency lawyers) for more than 10 years.

The leading international rating agencies Chambers, Legal 500 and IFLR1000 continuously rank Lars as a leading individual with respect to insolvency and restructuring.

As a partner, Lars has been a key figure in the continued development of our market-leading insolvency team which in recent years has focused on optimising processes by introducing new digital solutions and additionally strengthening the close cross-disciplinary collaboration with Plesner's other specialist teams on specific cases in order to create as much value as possible for clients.
Highlights - cases
Hellerup Finans A/S under konkurs (in bankruptcy) - trustee in the company and another 11 group companies
Burmeister & Wain Energy A/S under konkurs (in bankruptcy) - restructuring administrator, and subsequently trustee in the estate
Sjælsø Gruppen A/S under rekonstruktion (restructuring proceedings) - restructuring administrator in connection with the company's and its group companies' notified restructuring proceedings
Marsh Wind Technology A/S under konkurs (in bankruptcy)  - trustee in the wind farm manufacturer
A/B Thurøvej under konkurs (in bankruptcy)  - trustee in connection with the bankruptcy of the cooperative housing association
A/B Østerbro Strandpark under konkurs (in bankruptcy) - trustee in connection with the bankruptcy of the cooperative housing association
A/B Grøndlandsvej under konkurs (in bankruptcy) - trustee in connection with the bankruptcy of the cooperative housing association
Angels Manpower ApS under konkurs (in bankruptcy) - trustee, including investigations into anti-money laundering and other alleged criminal activity
Rovsing Applications A/S under konkurs (in bankruptcy) - trustee in the company which developed an IT platform for the purposes of on-line signing of documents by use of NemID (a digital identity solution)
Solutors A/S under konkurs - restructuring administrator, and subsequently trustee in the estate
A/B Duegården under konkurs (bankruptcy)- restructuring administrator in a large cooperative housing association, which produced significant new legal issues of general public importance
Areas of Practice
Insolvency Law and Restructuring
Professional Career
Professional Activities and ExperienceAccolades
2017 2018 2019 2020 2021 2022 Legal 500
2022 Chambers Europe
2020 2021 2021 2022 IFLR1000
2021 Chambers Europe
2020 Chambers Europe
2019 Chambers Europe
2018 Chambers Europe
2017 Chambers Europe
2016 Chambers Europe