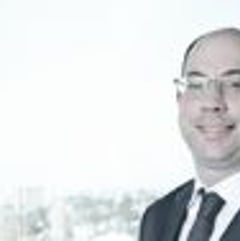 Sao Paulo, Brazil
Local Time: Saturday 11:22
Practice Expertise
Banking and Finance
Capital Markets
Corporate Law
Mergers & Acquisitions
Areas of Practice
Banking and Finance
Capital Markets
Corporate Law
Mergers & Acquisitions
WSG Practice Industries
WSG Leadership
Mergers & Acquisitions Group - Member
Private Equity Group - Member
WSG Coronavirus Task Force Group - Member
Profile
Lior Pinsky represents clients in the areas of mergers & acquisitions, private equity transactions and financing of all types, including securities offerings. Mr. Pinsky has been involved in some of the most significant M&A transactions in Brazil over the past 5 years.
He regularly advises companies across a broad range of industries including pharma, food services, mining, manufacturing and insurance.
Mr. Pinsky practiced as a foreign associate at Cravath, Swaine & Moore LLP, a leading NY-based law firm from 2004 through 2006.
REPRESENTATIVE DEALS:
• Represented Industria Romi S.A. in its international expansion, including the acquisition of Sandretto Industrie s.r.l (2008), in the planned acquisition for control of Hardinge, Inc. (the first announced hostile takeover of a U.S. company by a Brazilian Company) (2010) and the acquisition of B+W, a leading maker of machine tools in Germany (2011)
• Represented Manabi Holdings S.A. in a private placement in an amount of US$550 million; and the acquisition of certain iron ore mining rights for approximately US$395 million (2011), as well as in the recently announced US$300 million "PIPE" (2012)
• Represented the Southern Cross Group in all of its acquisitions in Brazil, including (a) its acquisition of a 75% stake in Sistema de Implante Nacional Ltda., the third largest dental implant company in Brazil (2010), (b) the leveraged acquisition of a 90% stake in Brinox Metalúrgica S.A., the second largest steel homeware company in Brazil (2011), and (c) the acquisition of Coza Produtos Plasticos Ltda (2011)
• Represented Hartford Life International Inc. in the sale of its 50% stake in Icatu Hartford Seguros, S.A. to Grupo Icatu for an undisclosed amount (2010)
• Represented JBS S.A. in the combination of its operations with Bertin S.A. that created the largest meat producer in the world (and in the related negotiation of the US$2.5B "PIPE" financing by the BNDES) (2009)
• Represented the special committee of Aracruz S.A. in its merger with Votorantim Celulose e Participacoes S.A., which created the largest pulp company in the world (2009)
• Represented Rhone Capital LLC in the sale of LwB Refractories to Magnesita Refrátarios S.A. for €657M (2008)
• Represented J.P. Morgan Chase N.A. and its affiliates in several local and cross border financings, such as a US$300 million facility to J&F Holdings in 2011
• Represented JPMorgan Chase Bank, N.A., and Barclays plc in the refinancing of the entire debt arrangements of Mirabela Nickel Limited and Mirabela Mineraçao do Brasil Ltda., by means of the issuance of US$395 million of senior unsecured bonds and the entering into of secured hedges and swaps under NY and Brazilian laws (2011)
• Represented Brasoil Manati Exploraçao Petrolífera S.A. in connection with the issuance of R$160 million of secured debentures and the take down of an existing US$ 100 million debt facility (2011)
• Represented Sadia S.A. in various debt facilities, including a collateral sharing agreement among several creditors, in connection with the increase in indebtedness arising from multi-billion dollar losses with derivative transactions (2008-2009)
• Advised an investment fund in regards to a high-profile investigation connected to a contested acquisition of a Brazilian public company. The fund ultimately settled for R$10 million, a fraction of what the other accused party settled for (2010-2012)
• Advised Sadia S.A. on various issues associated with the multi-billion dollar losses related to derivative transactions including the development of an overall strategy to handle class actions and preparation of responses to investigation by the Brazilian Securities regulator (2008-2009)
Bar Admissions
• Brazilian Bar Association (OAB) – São Paulo
Education
• LL.M with merit, London School of Economics, UK, 2000
• LL.B, Pontificia Universidade Catolica de São Paulo (PUC-SP), 1997
Professional Career
Professional Associations
International Bar Association

• Insper (Formerly Instituto Brasileiro de Mercado de Capitais), coordinator of the M&A courses at the post-graduate level (LLM)
• International Bar Association (IBA) - Corporate and M&A Law Committee
Articles
Additional Articles
• "The Meaning of 'Acquisition Price' on article 256 of Brazilian Corporations Law," Capital Aberto, June 2012
• "The Rule of Conflict of Interest on M&A Transactions," Capital Aberto, November 2011
• "New Rules for Takeover Bids," Capital Aberto, February 2011
• "Safeguards to Creditors to Federal Public Debt," Revista de Direito Bancário, do Mercado de Capitais e da Arbitragem, no. 25, 2004
• "Brazilian Public Debt - Legal Protection Afforded to Domestic Bondholders," Journal of International Banking Law and Regulation, no. 8, Sweet & Maxwell, 2003
• "Extraterritorial Application of Antitrust Law," Revista de Direito Mercantil no. 115, Malheiros, 1999
Meet our Firms and Professionals
WSG's member firms include legal, investment banking and accounting experts across industries and on a global scale. We invite you to meet our member firms and professionals.